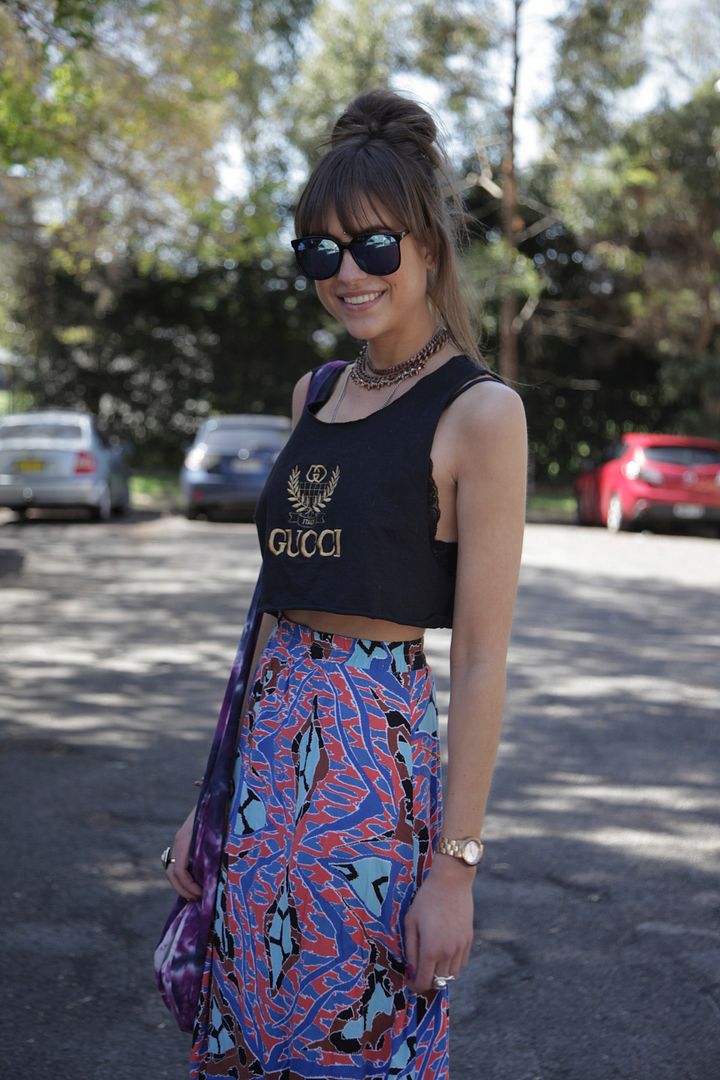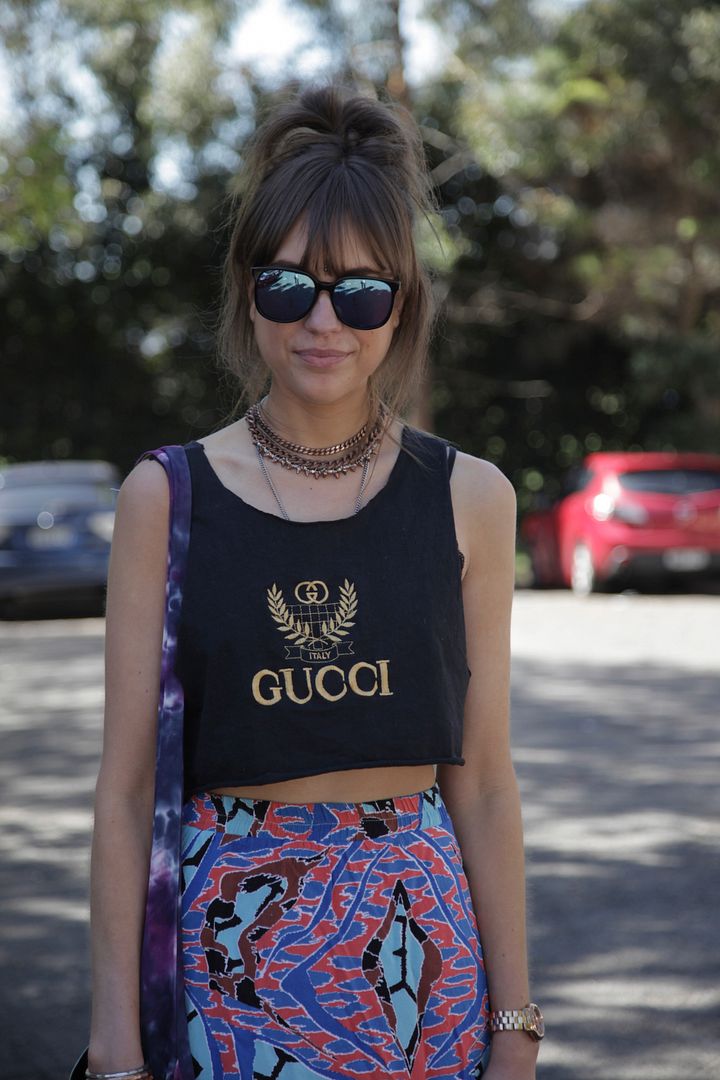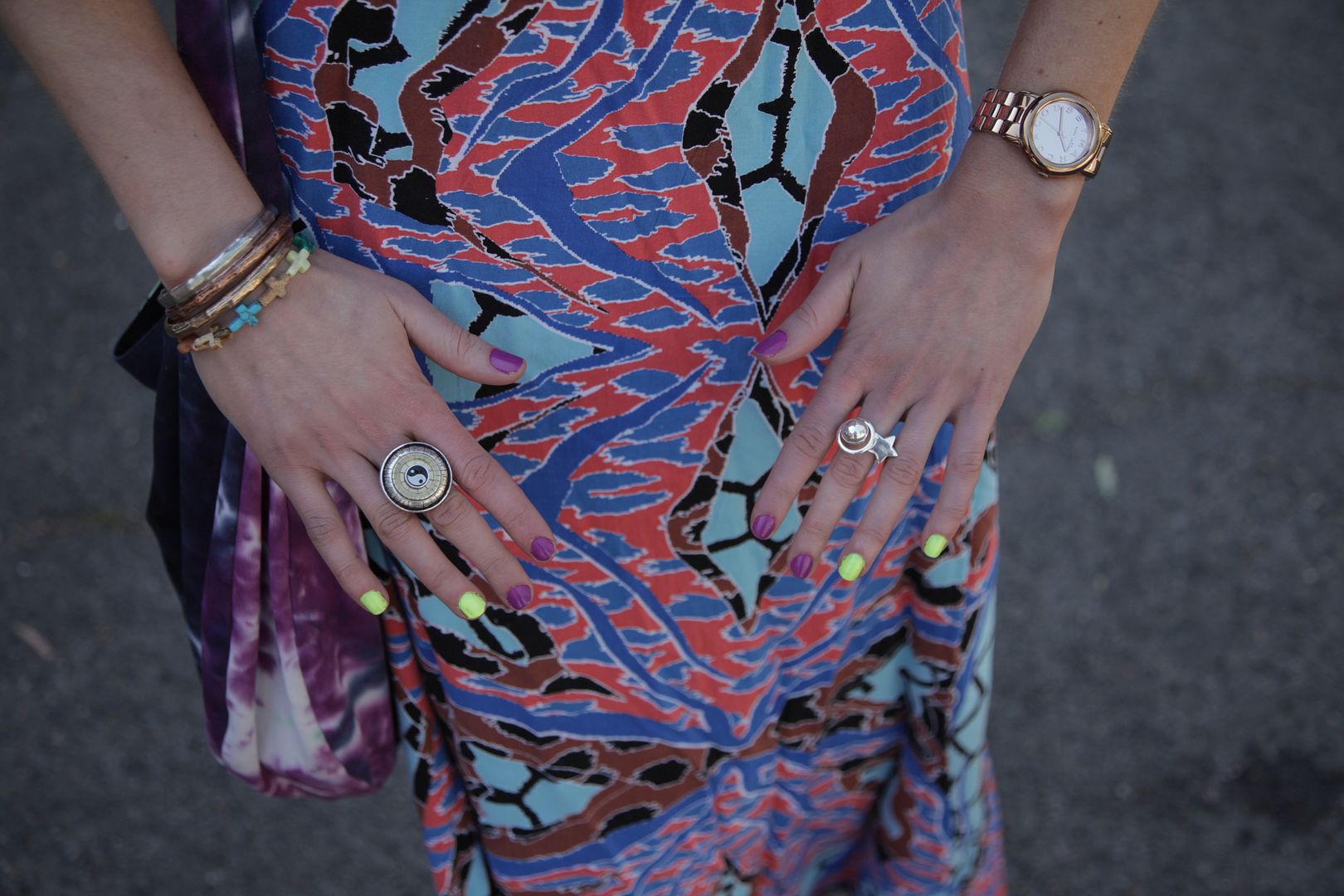 top - gucci, vintage DIY'd by me (thanks again JODES for the op shop hook up!)
skirt - old school MINKPINK
sunnies - AMERICAN APPAREL sunglasses
collar necklace - VANESSA MOONEY
watch - MARC BY MARC JACOBS via STATUS ACCESSORIES
bag - MINKPINK ACCESSORIES we are magic tote
shoes - VANS
bracelets - all MINKPINK JEWELLERY
rings - left, MINKPINK JEWELLERY
rings - right, EVIL TWIN JEWELLERY
bra - STAPLE THE LABEL bralette via MARKET HQ
this skirt will forever be an old school
MINKPINK
classic i will never get rid of.
the print is this amazing mix of tragic gold coast 90's / aboriginal art / mosaic / coral reef vibes all in one.
winner.
also still beyond in love with my GUCCI crop tank i cut up from a vintage tee...
...special thanks to
JODIE
who sourced this baby for me on one of her op-shopping trips,
true friend right there!
hope you all had great weekends!
think i have finally recovered from my work 80's christmas party,
so much dancing....
so.much.dancing...
big love
xxx