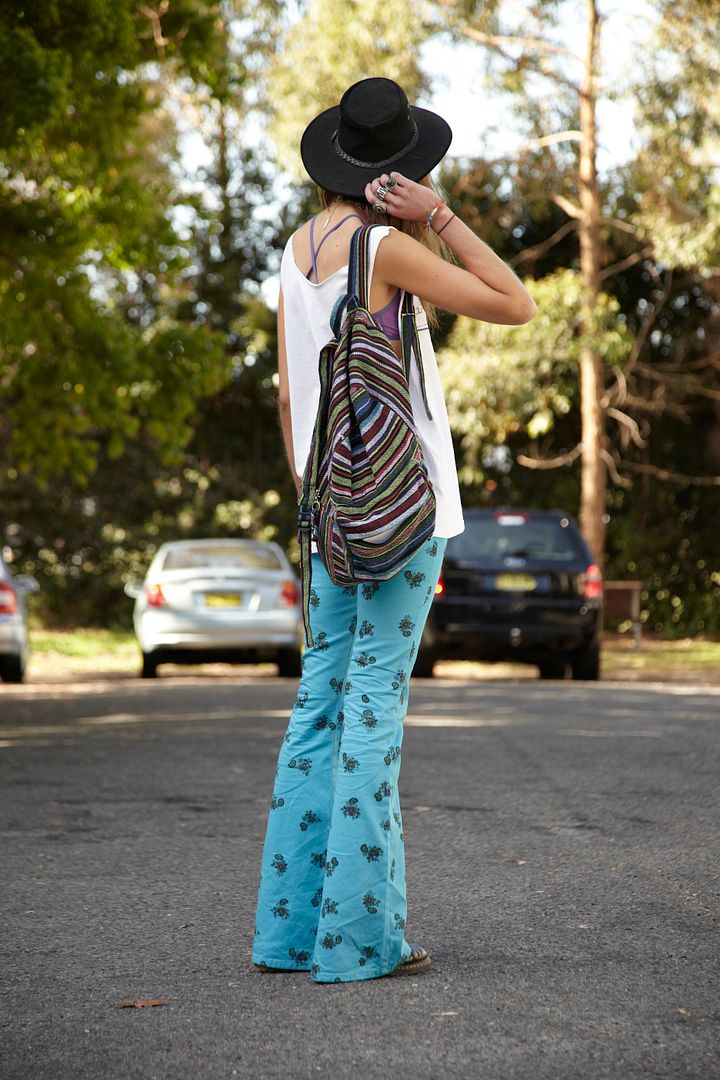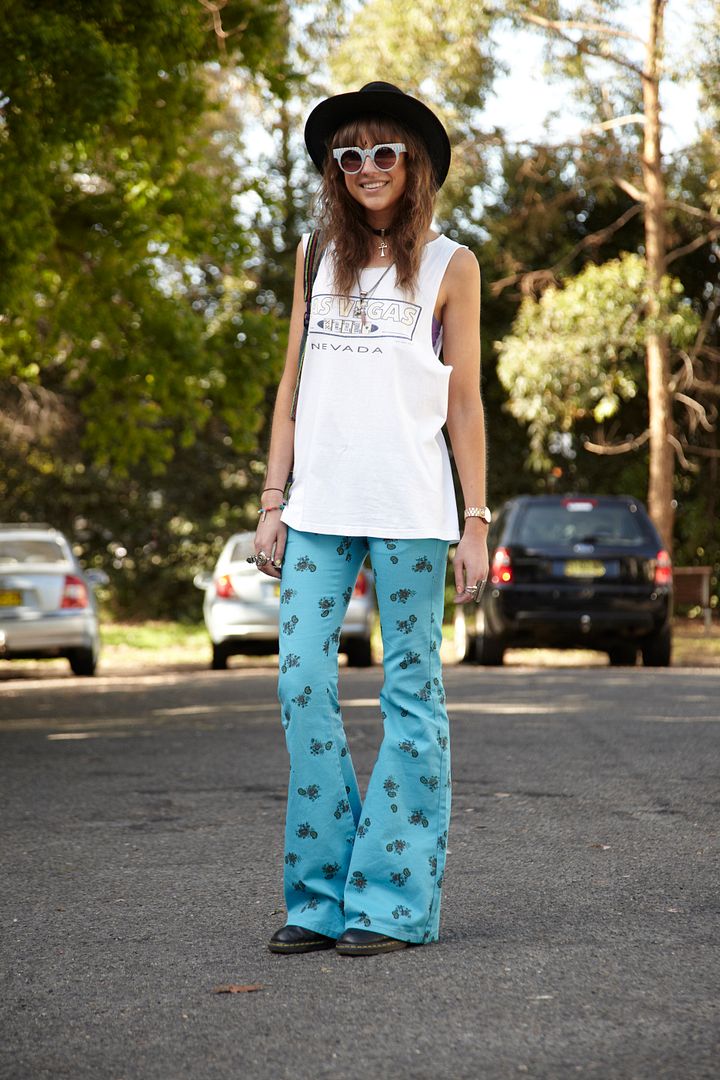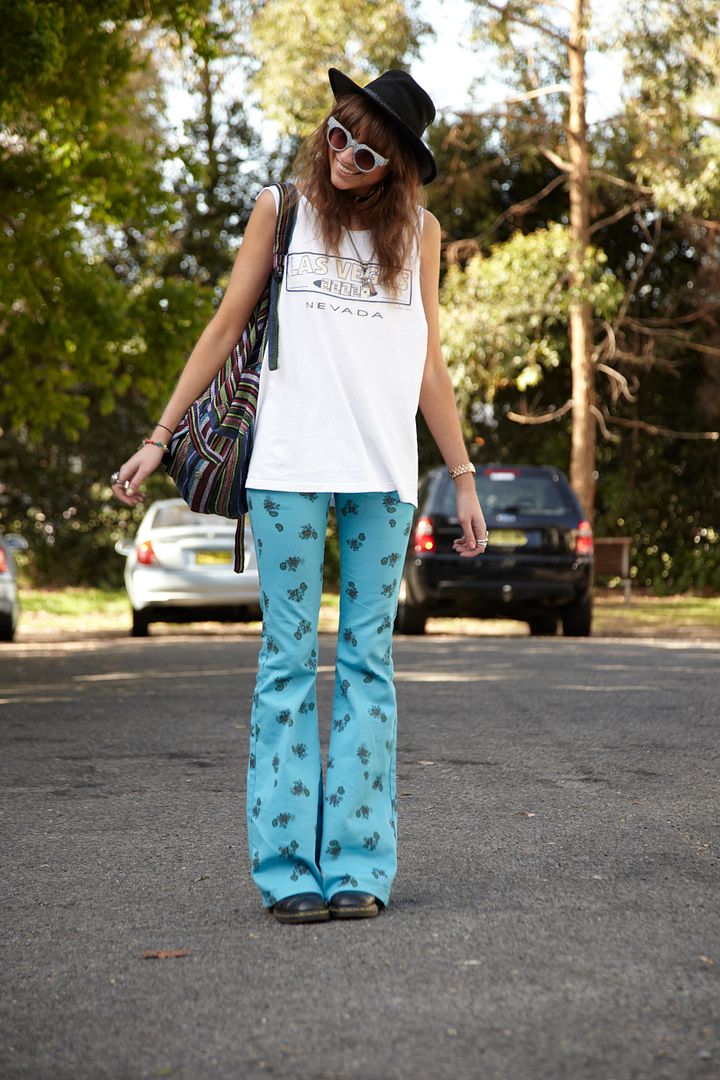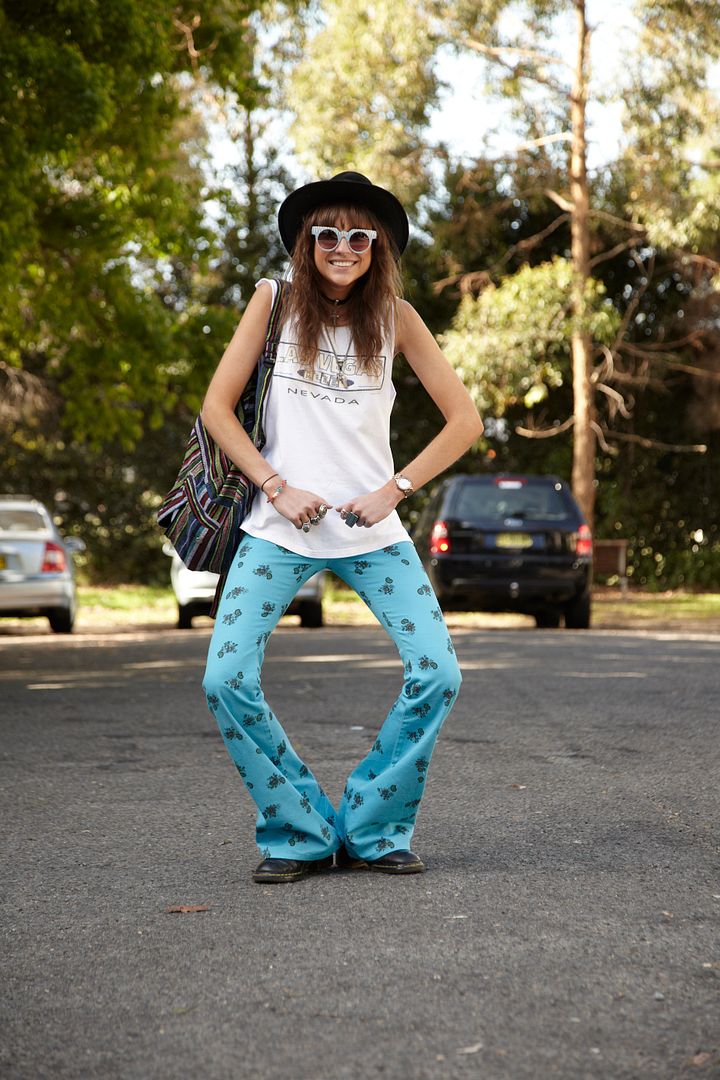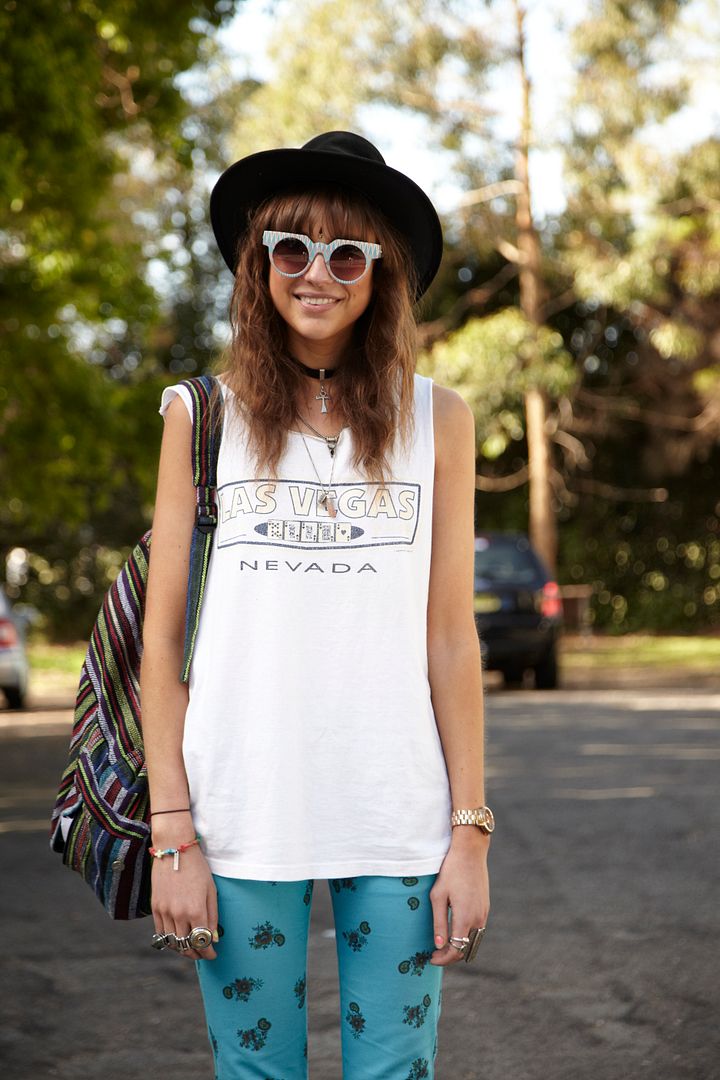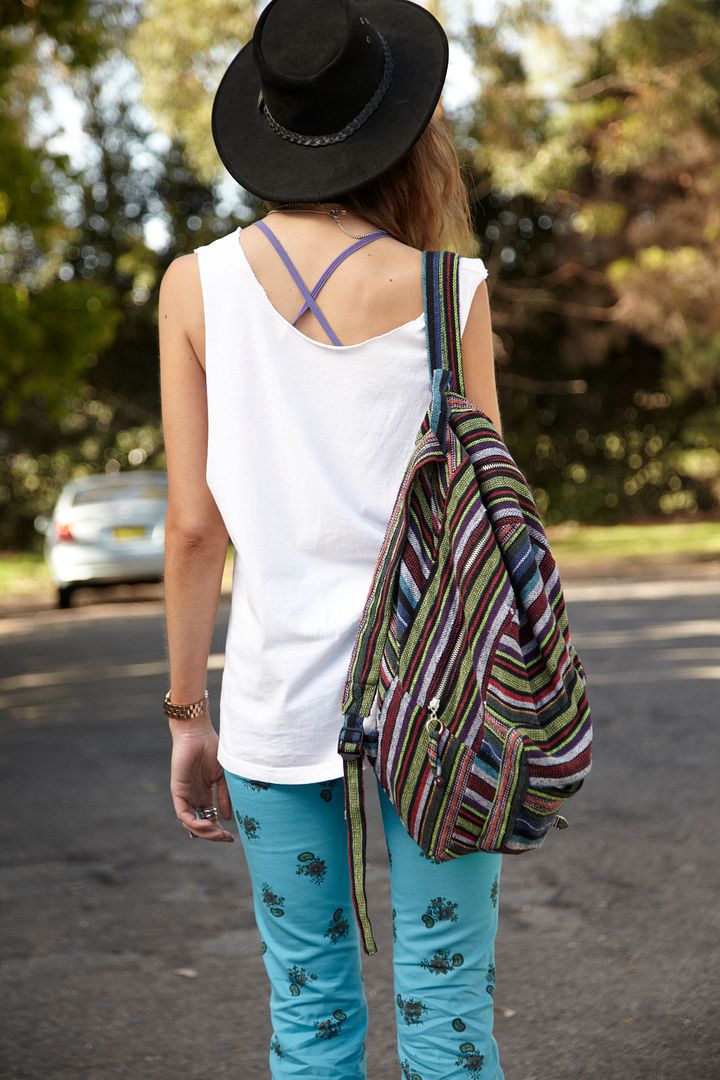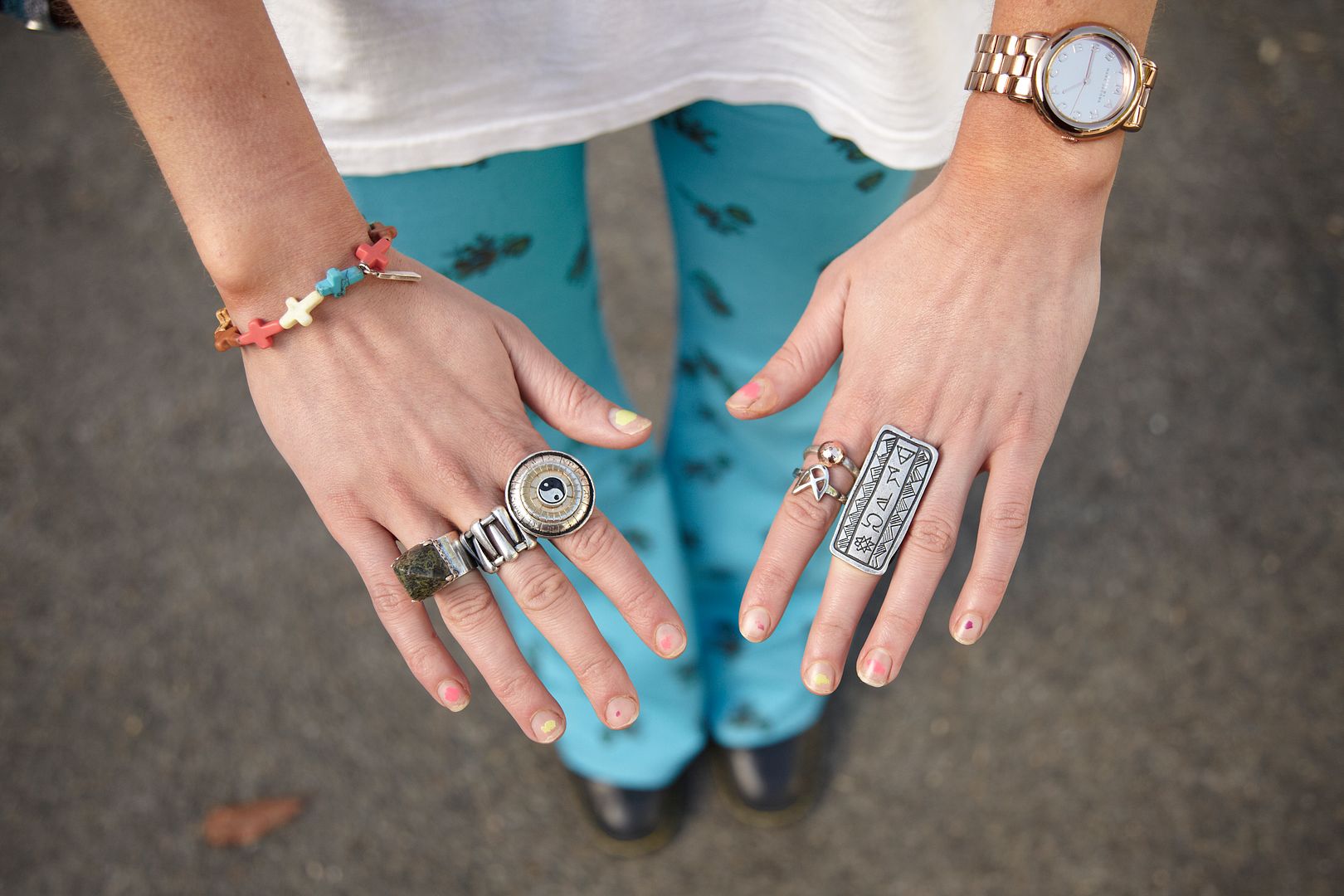 purple bra - AMERICAN APPAREL micr- mesh cross back
top - vintage DIY'd by me
pants - my design sample gone wrong, but right. i win.
bag - MINKPINK ACCESSORIES
sunnies - MINKPINK SHADES via MARKET HQ
hat - aussie tourist store on the gold coast
all necklaces - DIY bits and bobs by me
bracelet - MINKPINK JEWELLERY
rings 1, 2 - EVIL TWIN JEWELLERY
rings 3, 4, 5, 6 - MINKPINK JEWELLERY
new favourite pants. hands down.
hope you have all had great weeks so far!
it's currently 11:40pm on a wednesday in my world.
a big ahoy to friday and the weekend.
big love
xxx