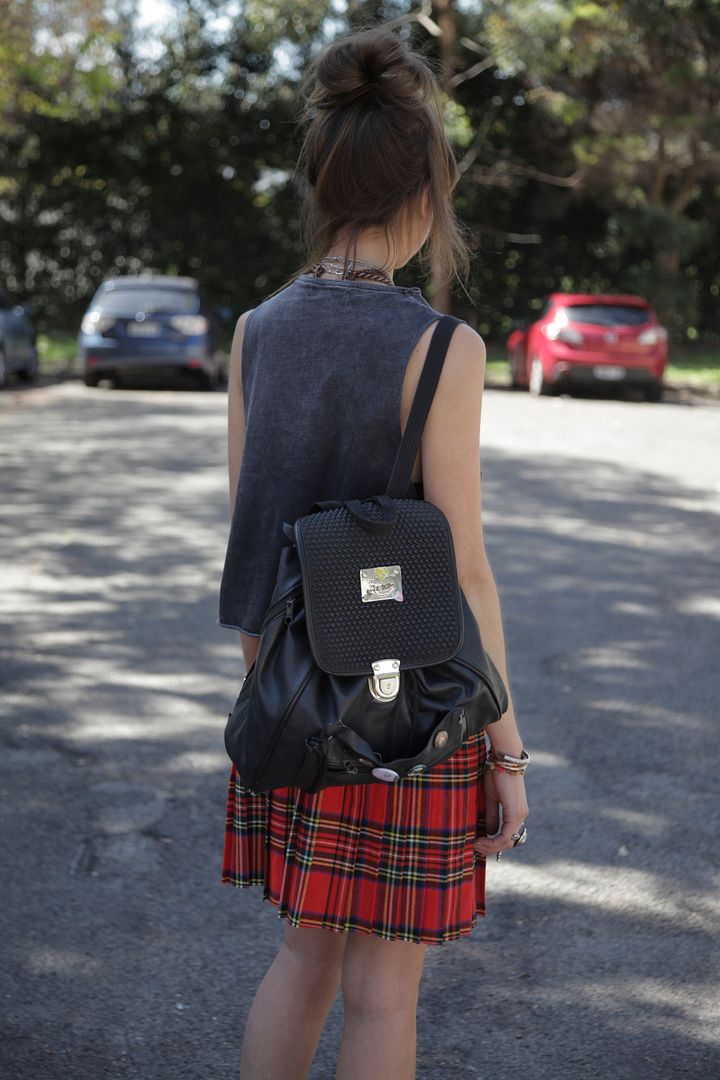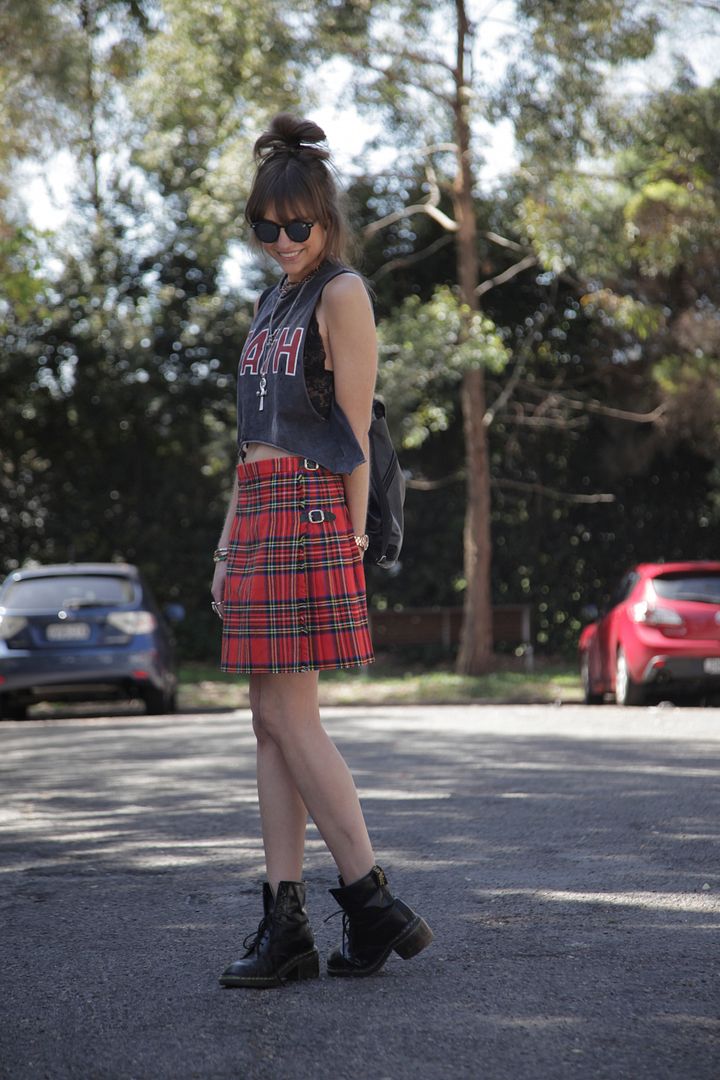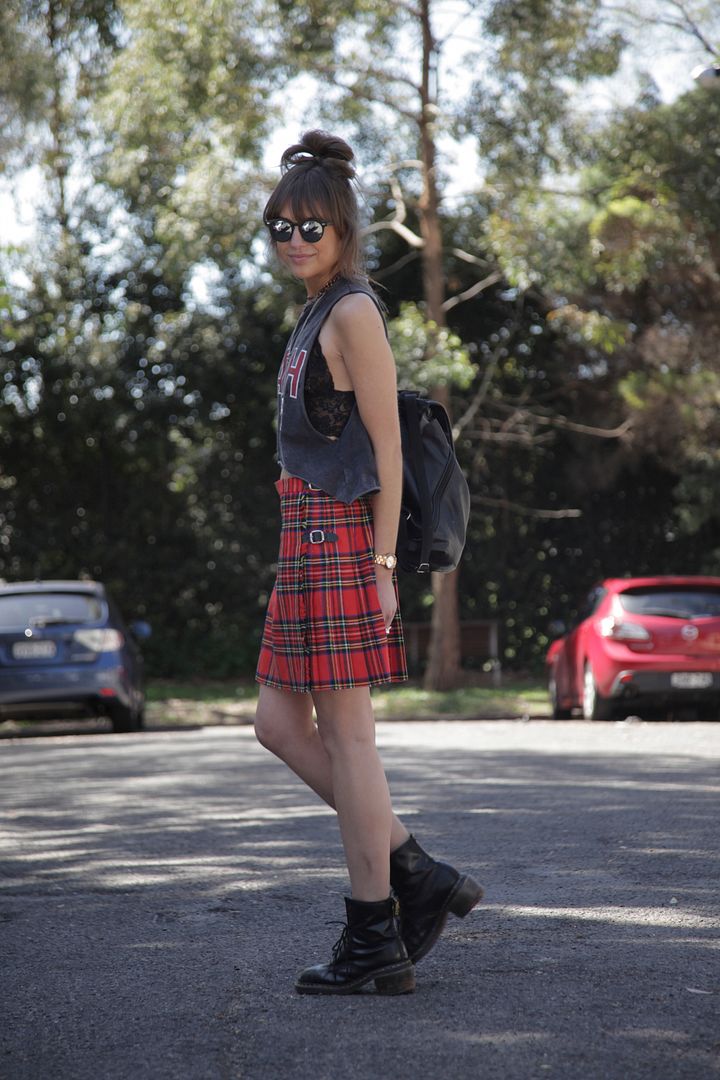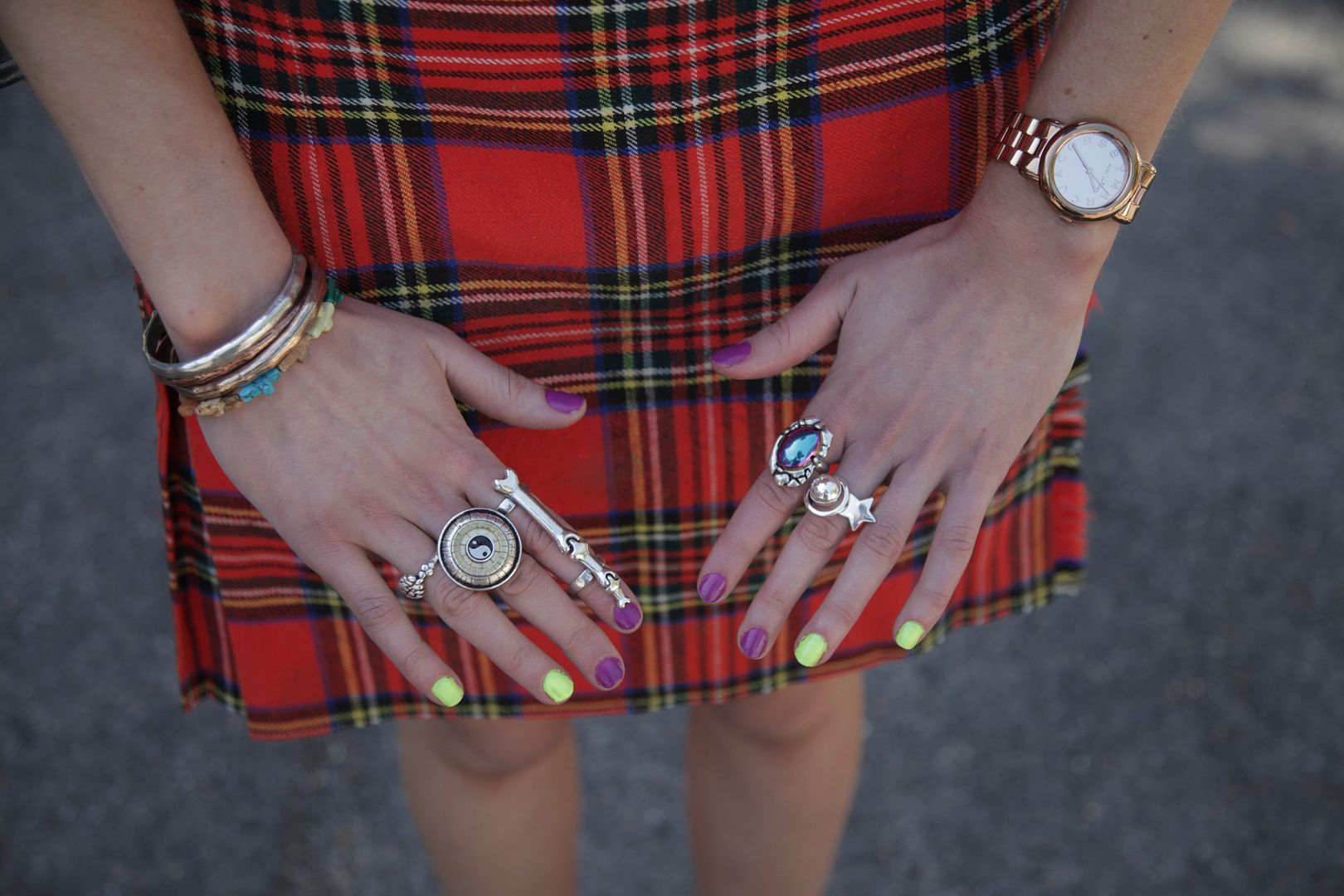 skirt - vintage 9 CROW ST tartan skirt
crop - pash STYLISTS OWN crop tank
boots - DOC MARTENS via ebay
sunnies - MINKPINK SHADES sophomore's via MARKET HQ
bra - STAPLE THE LABEL lace bralette via MARKET HQ
collar necklace - VANESSA MOONEY copper clash necklace
long necklace - EVIL TWIN JEWELLERY
rings - 1,2 - MINKPINK JEWELLERY
rings - 3,4,5 - EVIL TWIN JEWELLERY
bracelets - all MINKPINK JEWELLERY via MARKET HQ
as i posted a while
back
, i am a mad fan of vintage online store
9 crow st.
so when they sent me out a few pieces to style up i was pretty (f'ing !!) excited.
above sporting one of their mad tartan skirts; i couldn't be happier.
really into the midi-length of it..not quite short, yet not quite long. sneaky.
....so kudos 9 crow st and thanks again for a bloody fantastic vintage tartan skirt.
he is just perfect.
hope you all had a great weekend!
i spent mine having dinner with my boy's cool parents,
spring cleaning the shit out of our house (white king and exit mould levels),
eating steak, drinking beer and playing pool at the pub,
diy'ing my levi's jeans to make them more summer appropriate,
hitting up the cinema to watch brad pitt shoot people softly and eat popcpcorn,
do the washing,
and of course indulge in home made mojitos and thai delivery to finish off the weekend that was.
bring it on work week, going to be a big one!
-also-
a massive HAPPY 22nd TO MY LITTLE SISTER!
love you toria
xxx