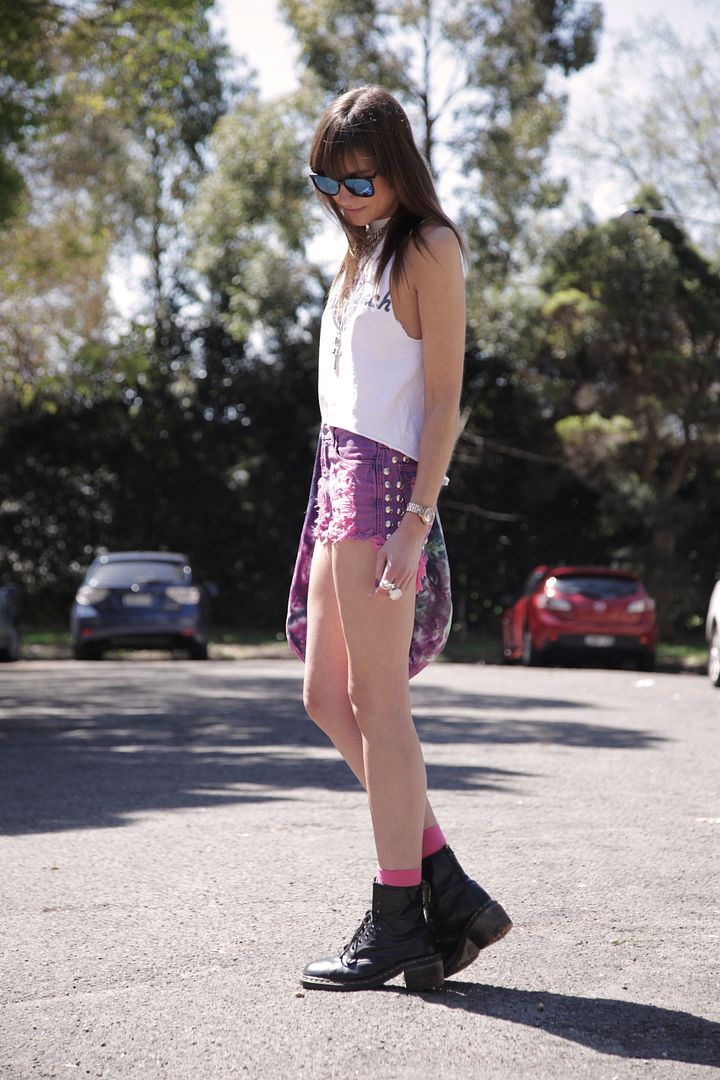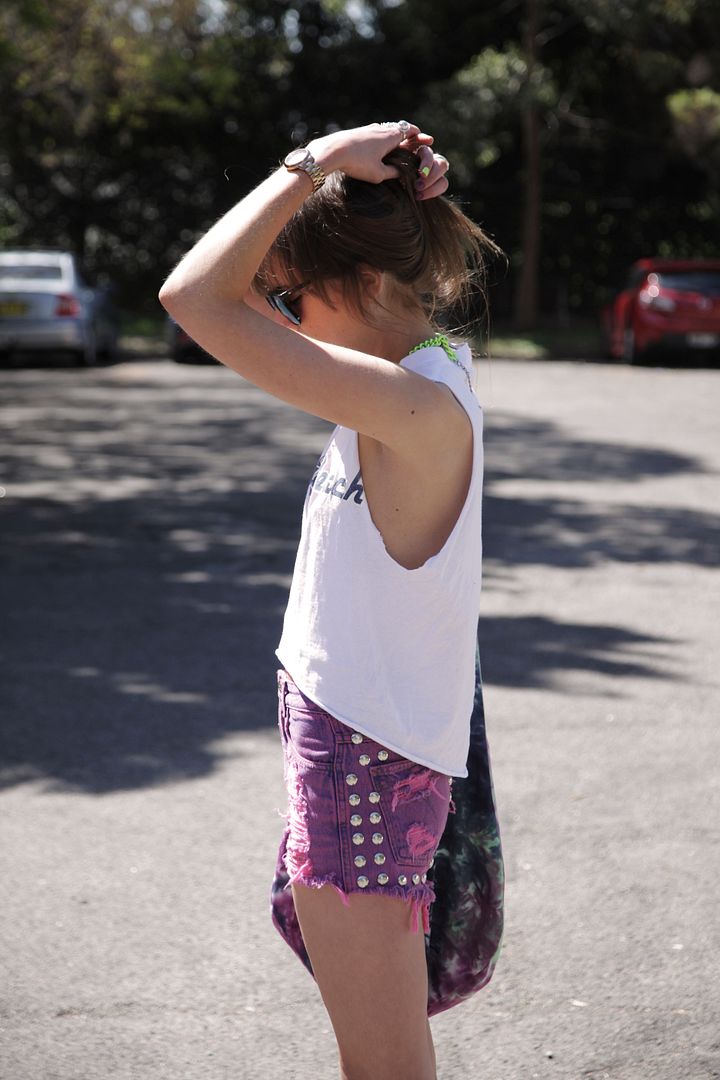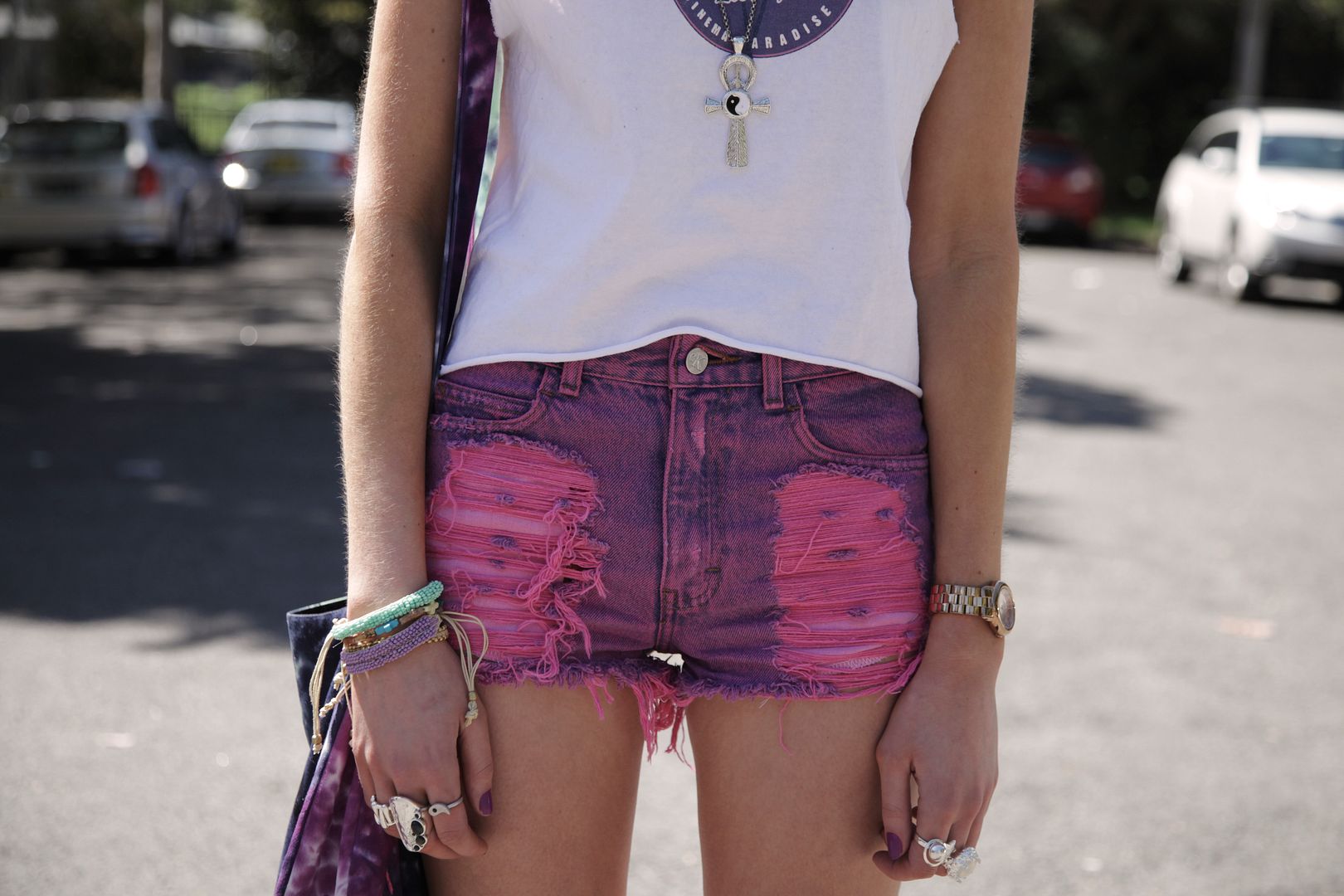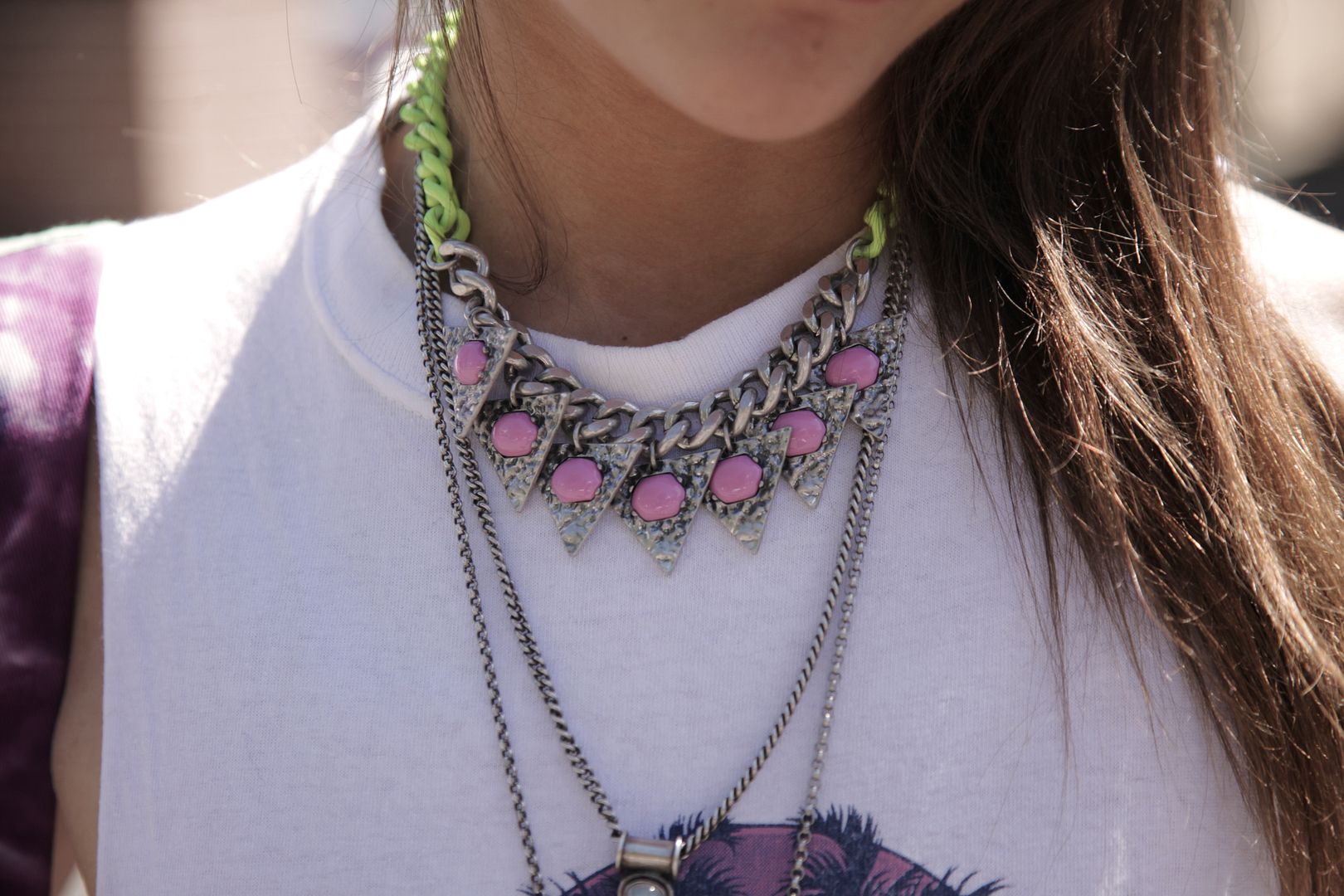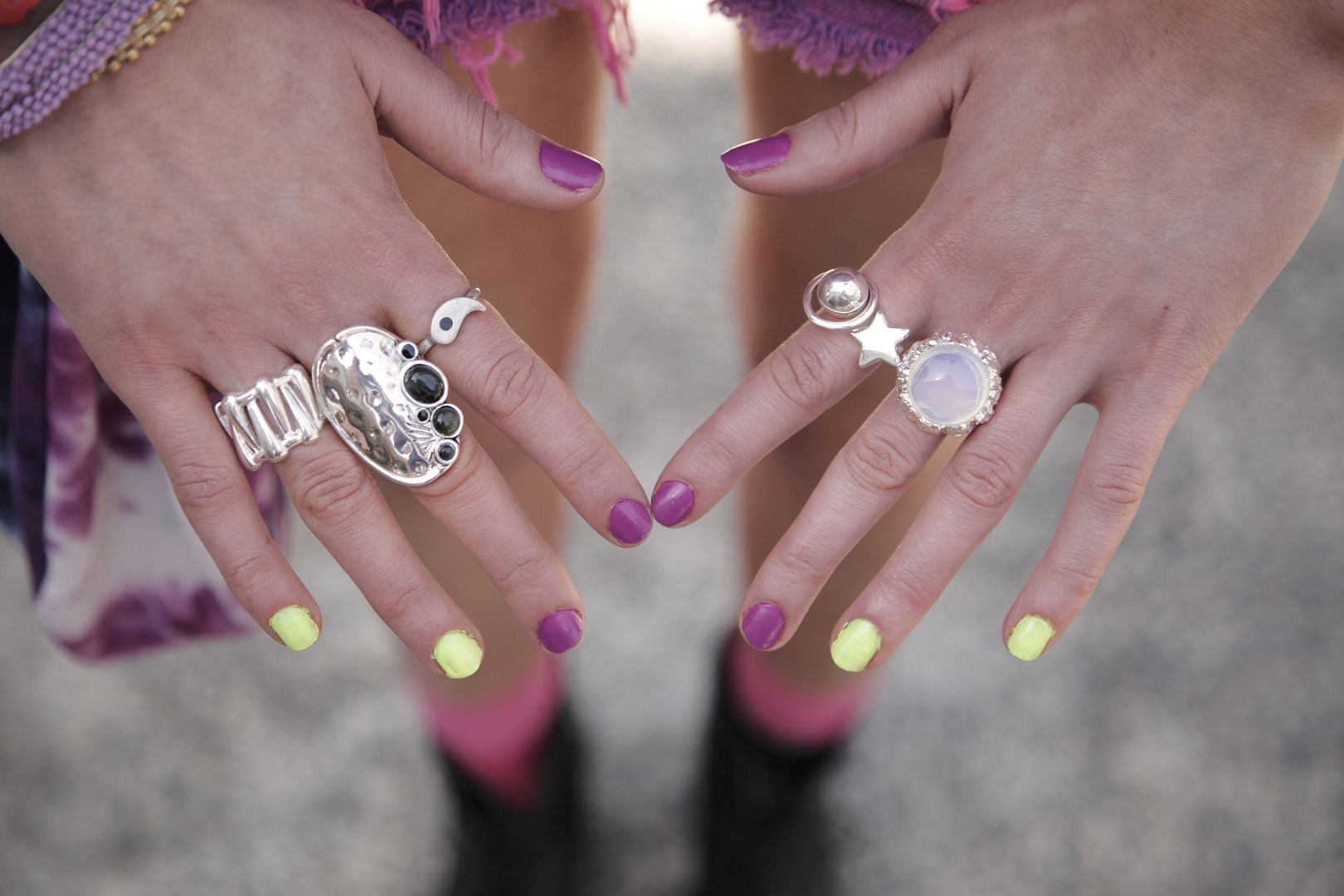 shorts - OMEN EYE Rho Shorts
tank - vintage DIY'd by me
bag - MINKPINK ACCESSORIES "We Are Magic" Bag
sunnies - AMERICAN APPAREL eyewear
shoes - DOC MARTENS second hand via ebay
socks - AMERICAN APPAREL Sheer Over the Knee Sock in Virtual Pink
necklace and rings - EVIL TWIN JEWELLERY
could not be humanly more in LOVE with these shorts i was so lucky to be gifted from the girls at OMEN EYE.
not only is the denim grade A++ quality, but the wash is so unique and so legit - words cannot express my joy.
thank you SO much again team OMEN EYE for hooking me up with my number #1 summer shorts.
also still super in love with my vintage Venice Beach tank i cut up myself.
DYING to get myself back to the USA stat.
that place is solid gold. missing it more than ever.
hope you all had a perfect weekend!
BIG LOVE
xxx