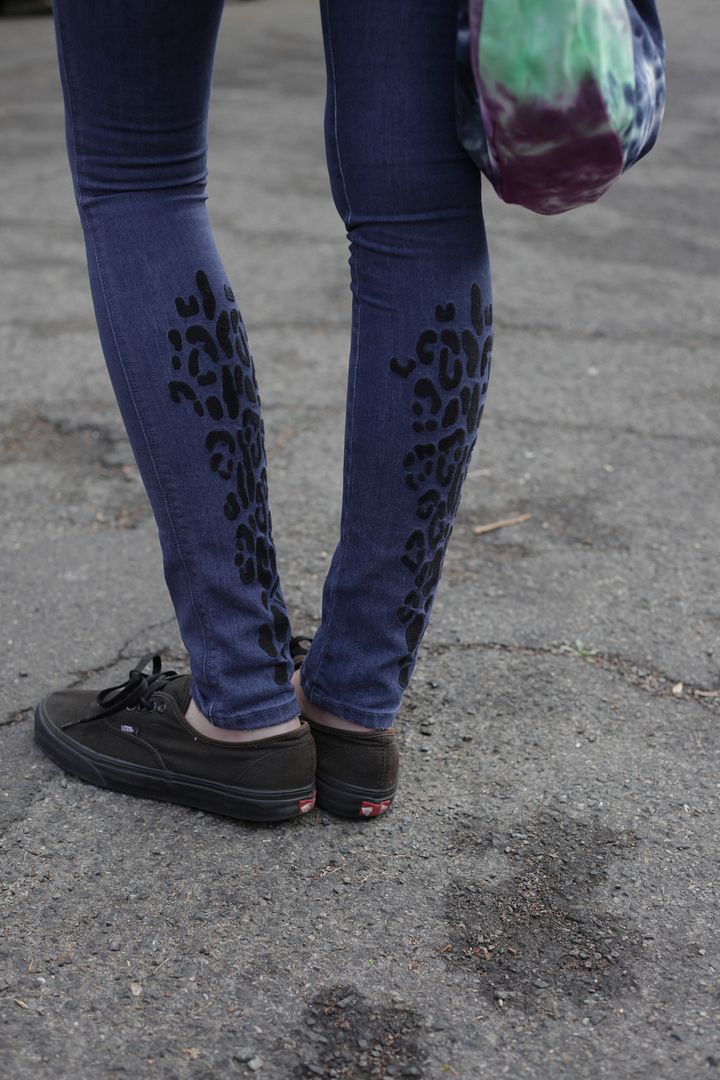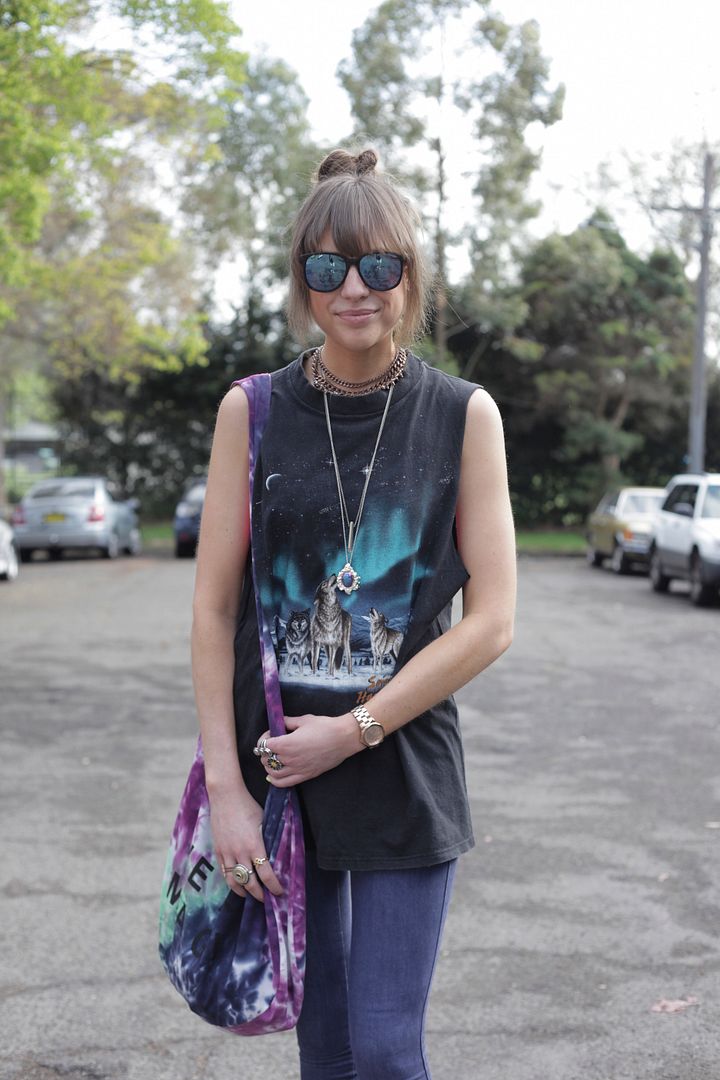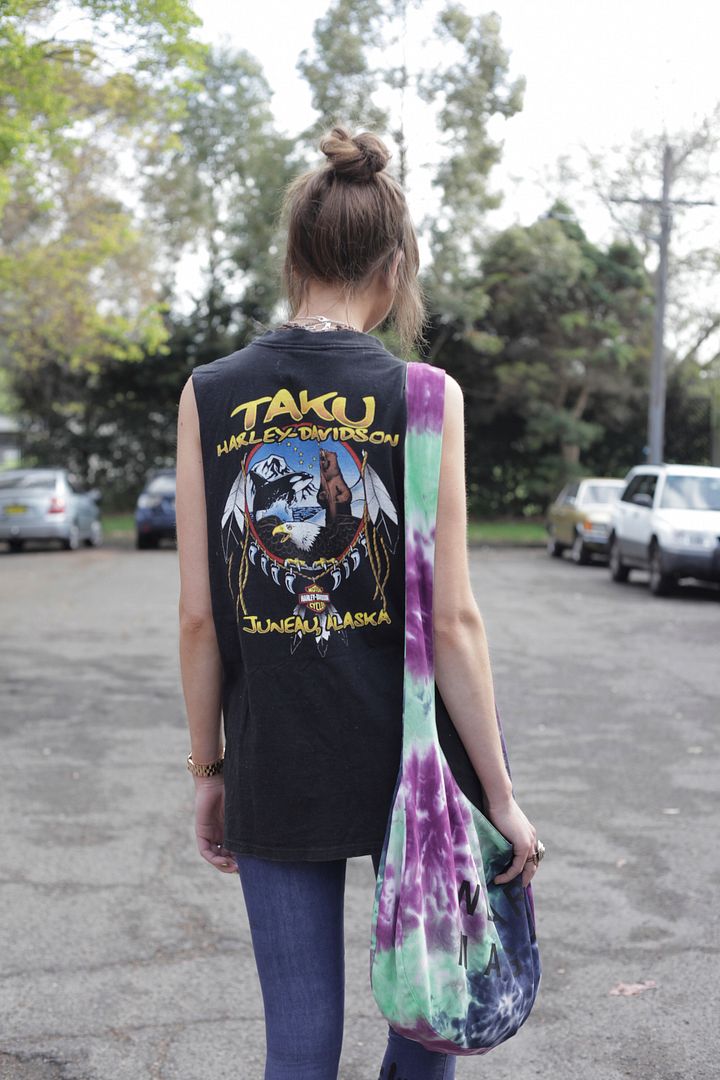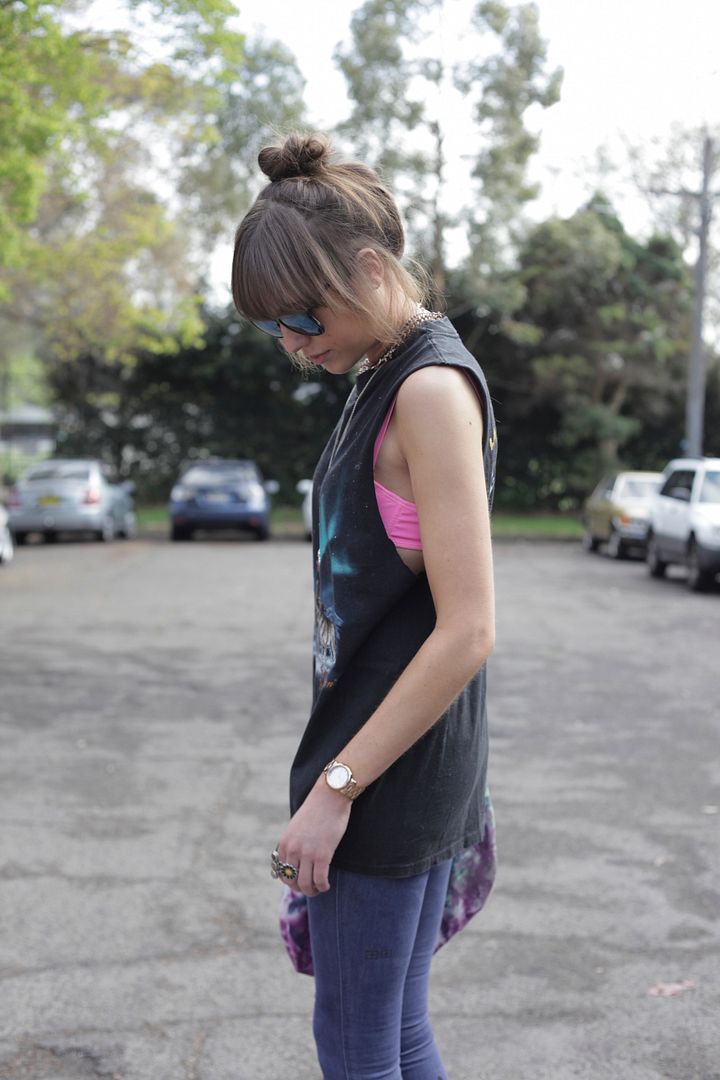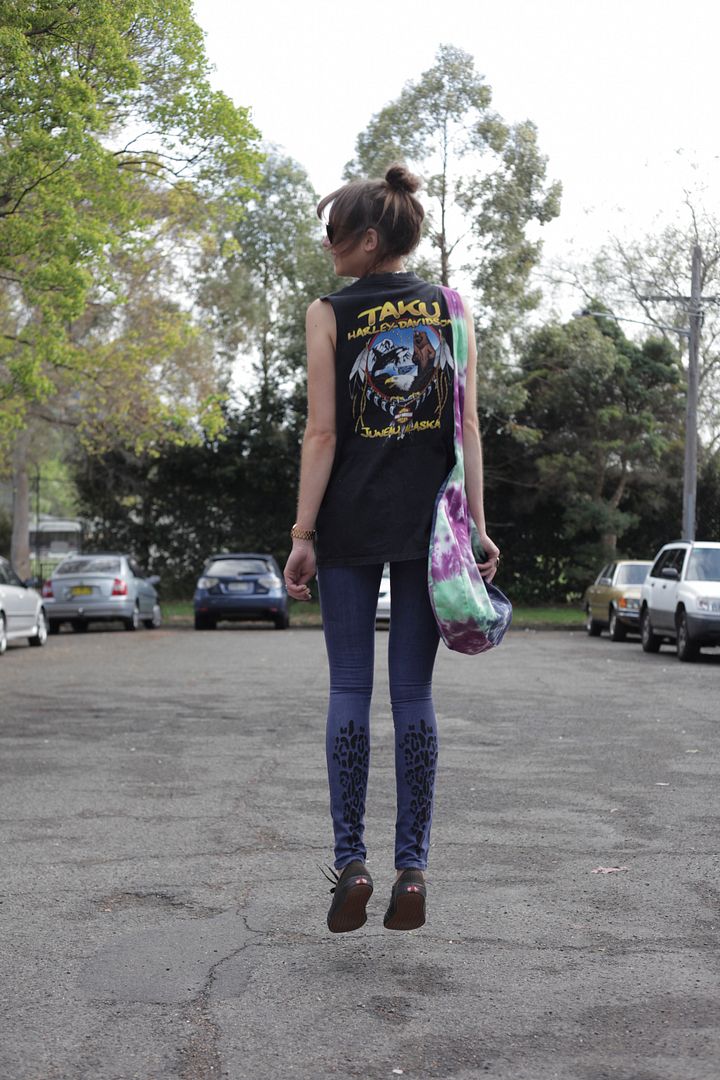 jeans - KSUBI super skinny spray on dizzy dusted jeans via bleach pr
tank - vintage HARLEY DAVIDSON diy'd by me
sunnies - AMERICAN APPAREL eyewear
bag - MINKPINK accessories "we are magic" hobo
long necklace - EVIL TWIN jewellery
short necklace - VANESSA MOONEY
bra - BONDS via the arc factory
shoes - VANS authentics
rings - all MINKPINK jewellery
watch - MARC by MARC JACOBS via status accessories
yo friends !
so i was pretty dang-excited when these
KSUBI
's hit my paws a few weeks back.
a pair of indigo dark stretch skinny jeans are a must in any circumstance.
but when i flipped them over to find the embroidered cheetah tracks on the calf i had quite the smile party.
visions of becoming predator or a wild cat flew straight into my head upon sliding these guys on.
it came true in my head.
on another note.
this tank is the result of a scissor/vintage tee date i set up a few weeks back.
i posted a pic on my
TWITTER
/
FACEBOOK
/
INSTAGRAM
of the before shot
and several of you were super keen to see the result - so here she is!
didn't do much at all - simply got rid of the sleeves,
and cut a bit of a low arm-hole so party bras could shine through.
i love party bras - this
BONDS
fluro pink one is always a favourite.
hope you have all had a great week and happy weekend !
xxx