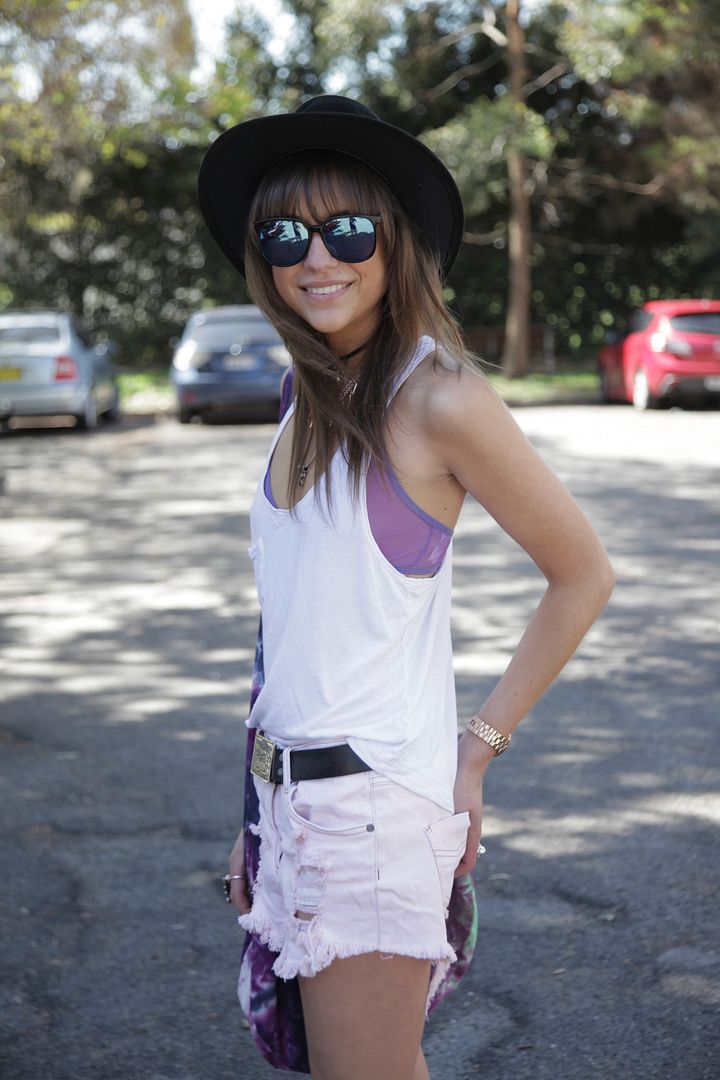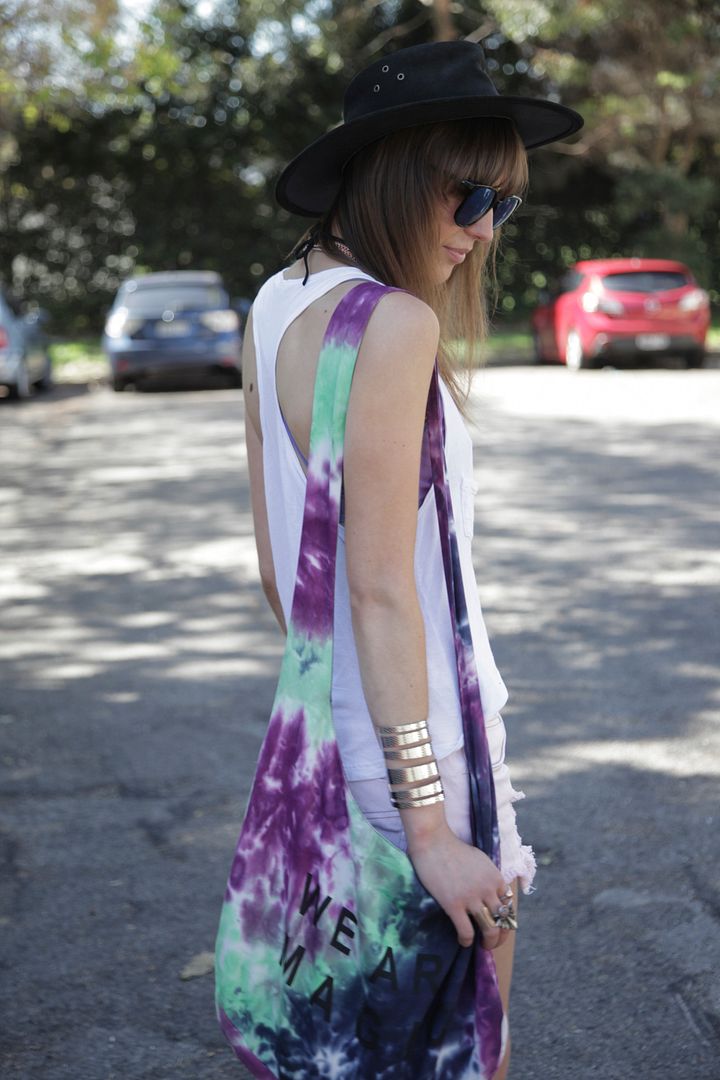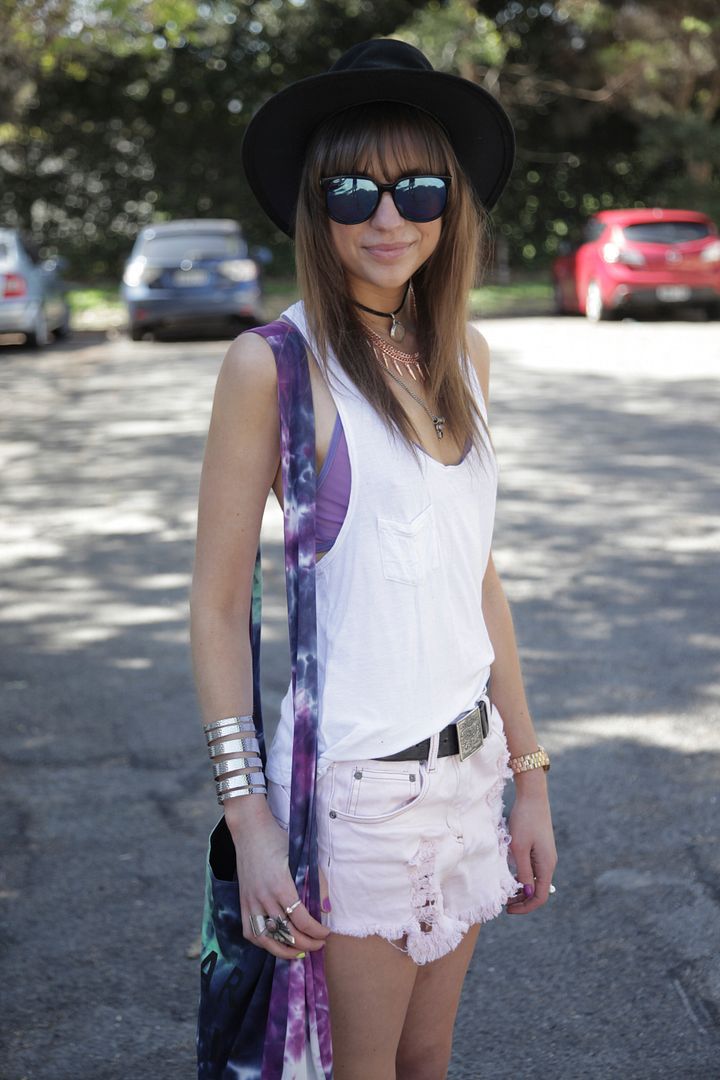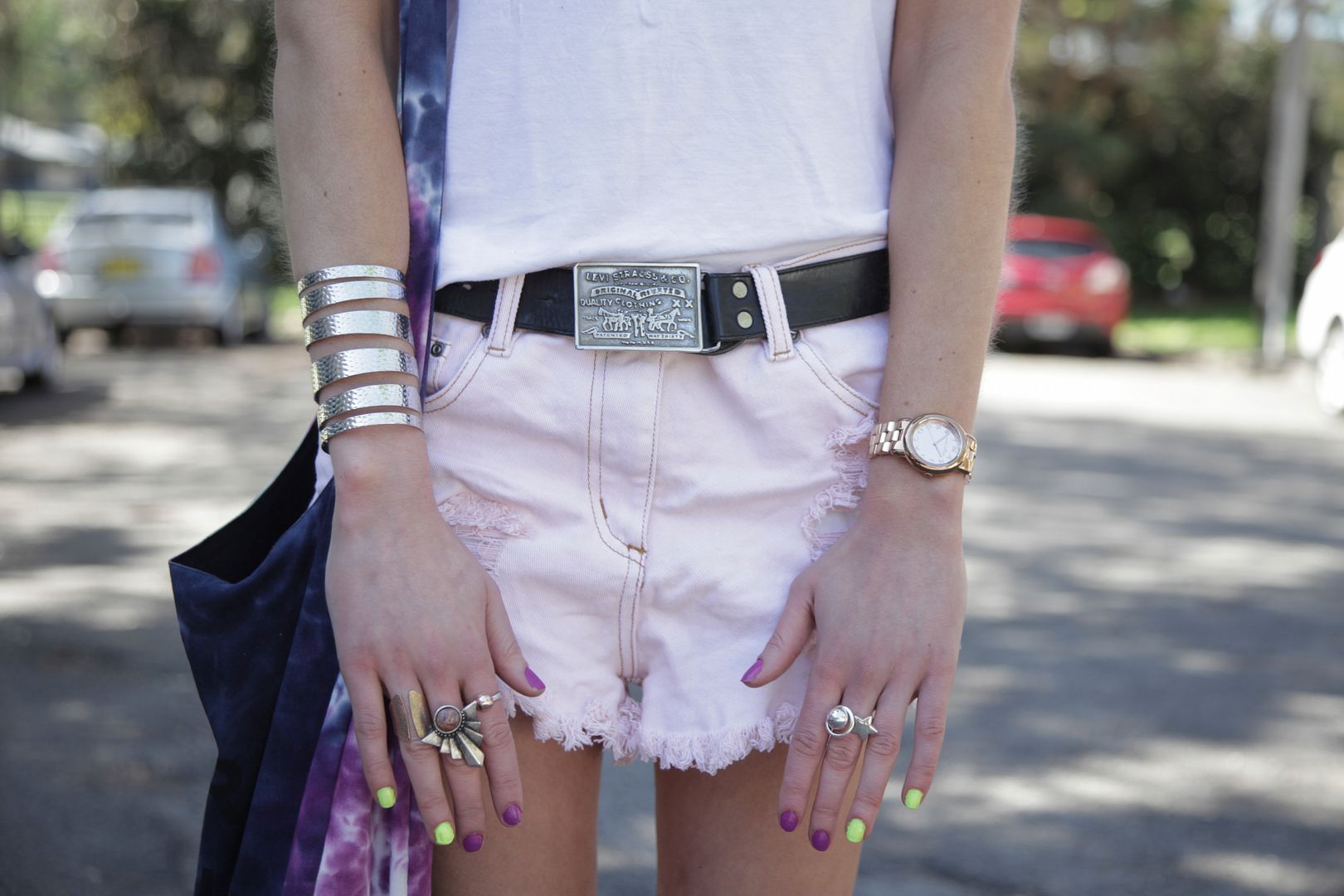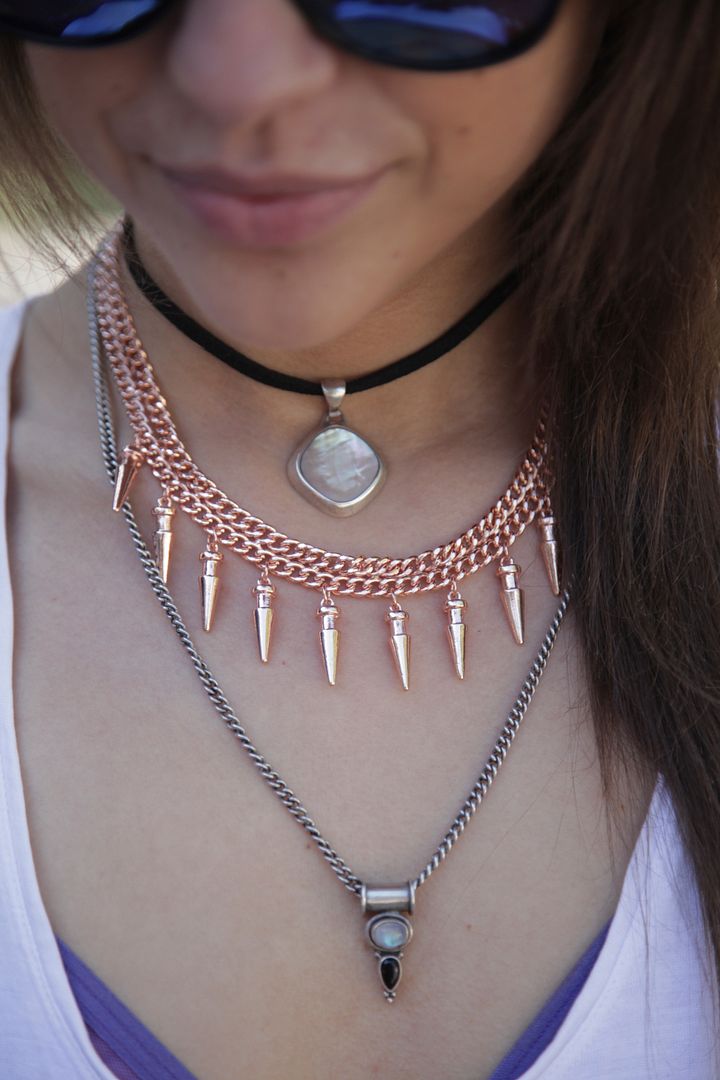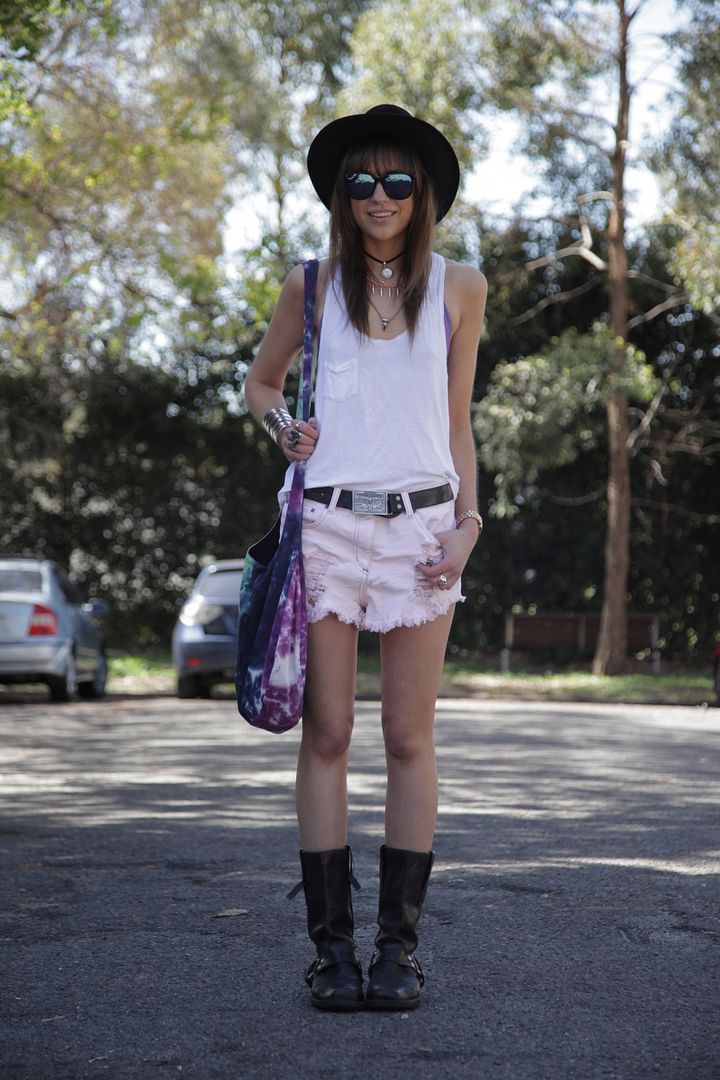 shorts - corner store denim short SOMEDAYS LOVIN
rose gold necklace - v is for vanity necklace by 8 OTHER REASONS
cuff - dangerous obsession cuff 8 OTHER REASONS
chocker necklace - op shopped the pendant, put on leather myself
opal chain necklace - bought the pendant off etsy, put on chain myself
bag - we are magic hobo MINKPINK ACCESSORIES
rings on left hand - MINKPINK JEWELLERY
rings on right hand - EVIL TWIN JEWELLERY
sunnies - AMERICAN APPAREL eyewear
bra - AMERICAN APPAREL micro mesh cross back bra
belt - vintage levis
hat - JAKARU from an aussie tourist store
watch - MARC BY MARC JACOBS via status accessories
one of my biggest highlights of blogging,
is that we lucky ones receive emails and contact from labels and designers
wanting to show us a bit of what they are all about.
not long ago the team at 8 Other Reasons got into contact and wanted to share
some of their awesome hardware with me..and by hardware i mean heavy metal heaven.
the
rose gold necklace
and
cuff
i am wearing above are two of their creations which i adored and was lucky enough to be sent to have a play with.
i also received the
"swallow your pride"
necklace, but you will have to wait for that post another time.
also here wearing the smoking hot/amazing
SOMEDAYS LOVIN Corner Store denim short
.
such a perfect fit, perfectly crushed and pressed, sliced and diced, and the colour - don't even get me started.
you know that feeling when you put on denim that looks like real denim, and FEELS like real denim.
this is just that.
happy tuesday friends...hope monday wasn't a bore.
xxx