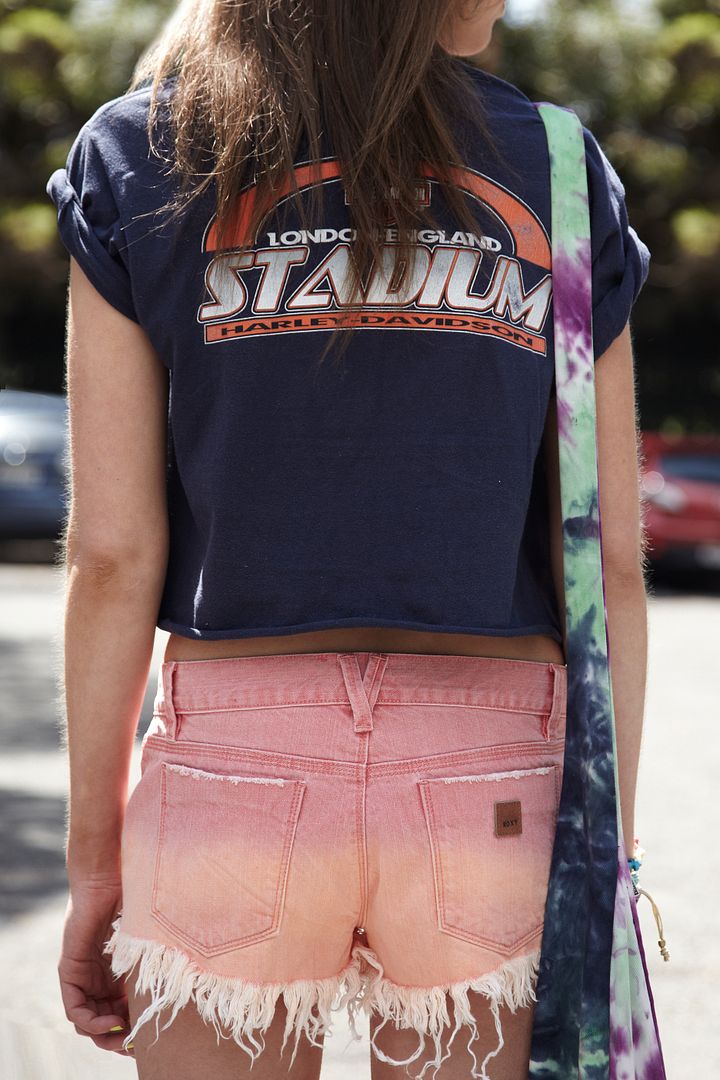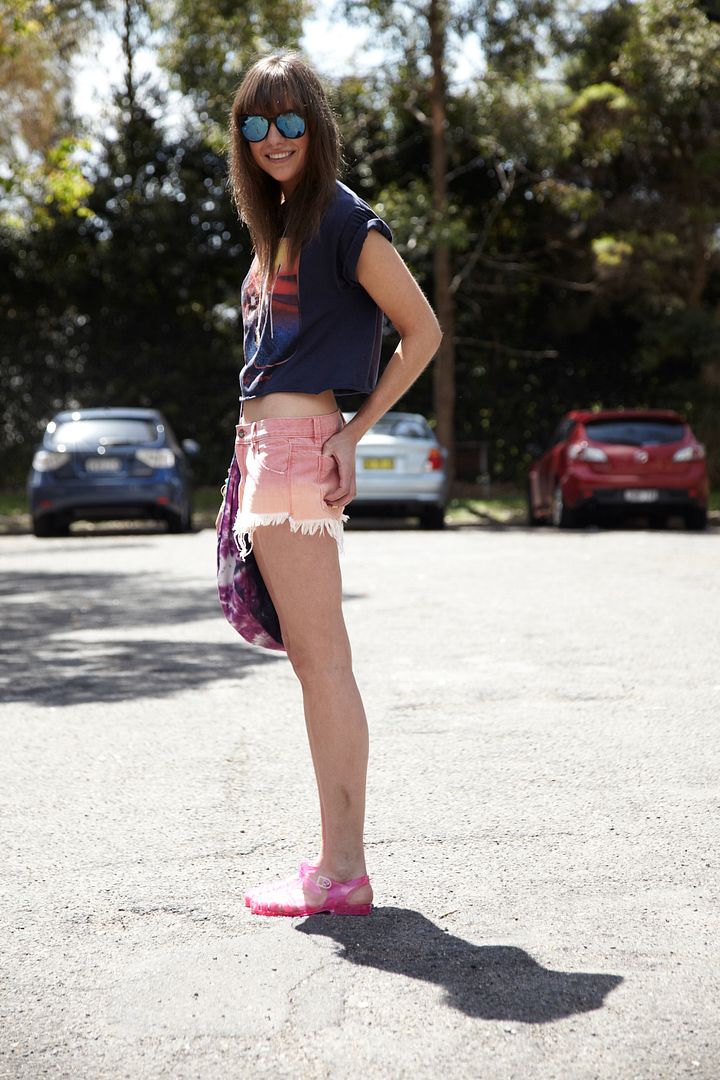 denim shorts - ROXY / the arc factory
sandals - JELLY BEANS AU/ ampr pr
sunnies - AMERICAN APPAREL eyewear
top - HARLEY DAVDISON / vintage diy'd by me
bag - MINKPINK ACCESSORIES
bracelets - MINKPINK ACCESSORIES
necklace - EVIL TWIN JEWELLERY
sorry for the delay in posts recently - never enough hours in the day!
scored these AMAZING
Jelly Beans
sandals a few weeks ago (thanks again
AMPR PR
babes).
they are the cutest (and coolest) summer sandal i now proudly own and they couldn't be any more perfect.
also pretty sure i would have said the exact same thing a good 20 years ago too.
how's that for customer care?! nice one
JBeans
.
also super stocked with my new
Roxy
shorts (thanks to
the ARC factory
)
anything with a bright colour combo clash and a raw hem gets me pretty excited.
so naturally lost my shit when these hit my life !
had a great weekend with my younger sister/best friend but she has sadly gone back to adelaide.
don't you hate that feeling straight after someone leaves!
worst.
apologies again to any emails that have been un-answered too..
...trying my best to get back to you all as soon as i can!
and of course...
taking outfit posts is very serious.
obviously.
happy tuesday!
xxx