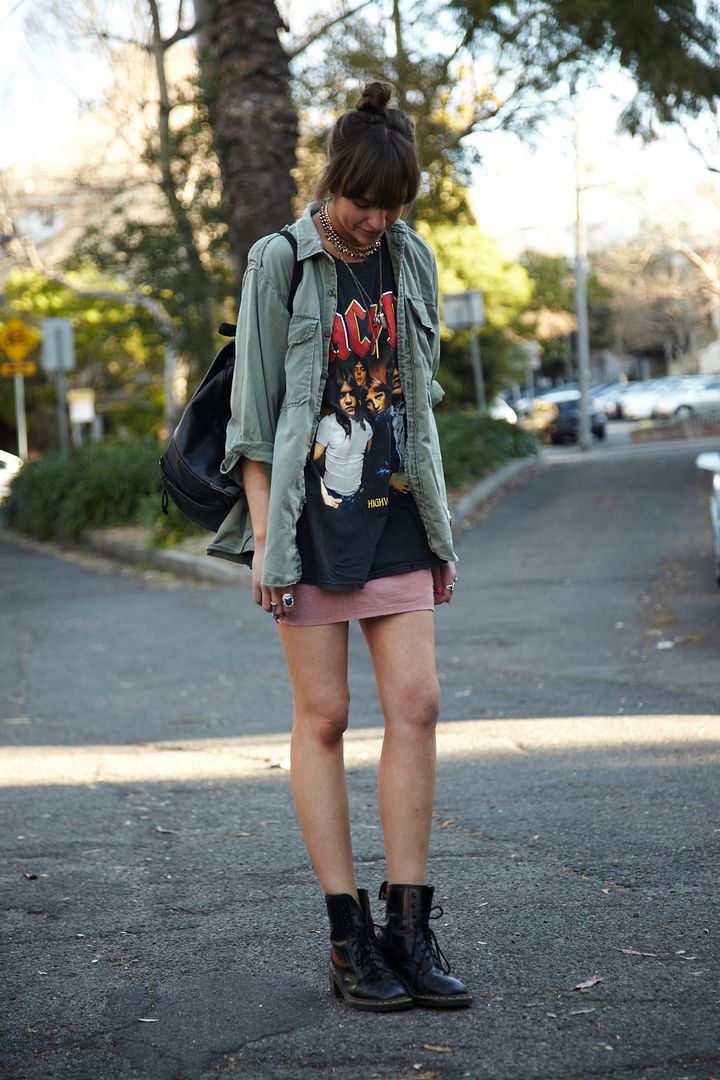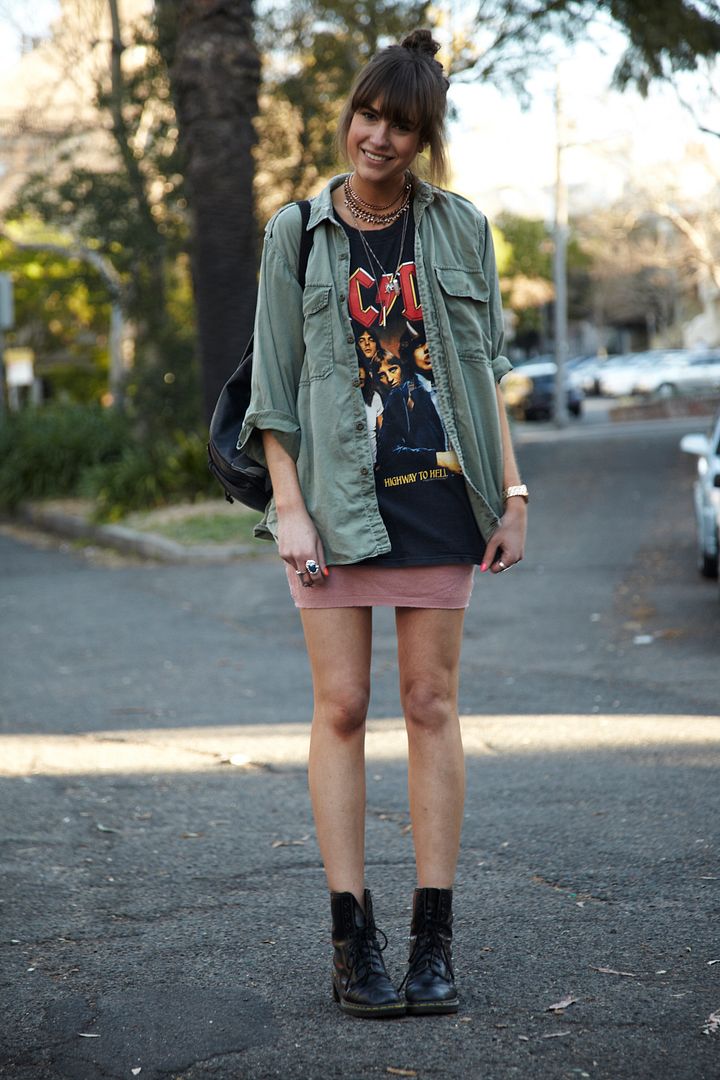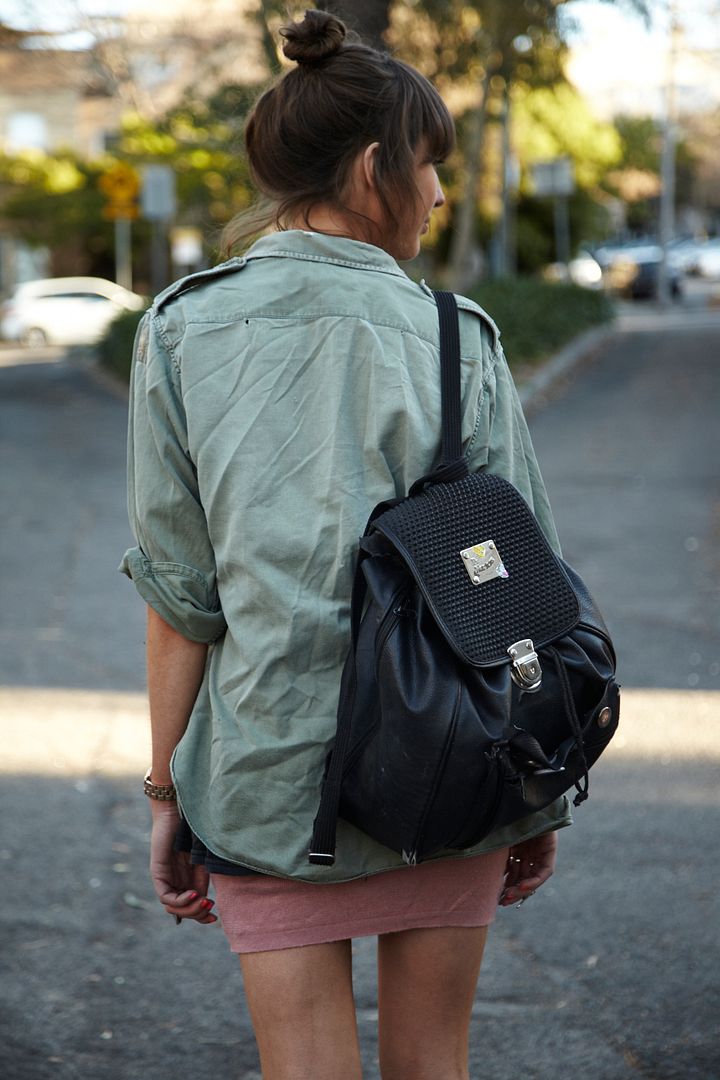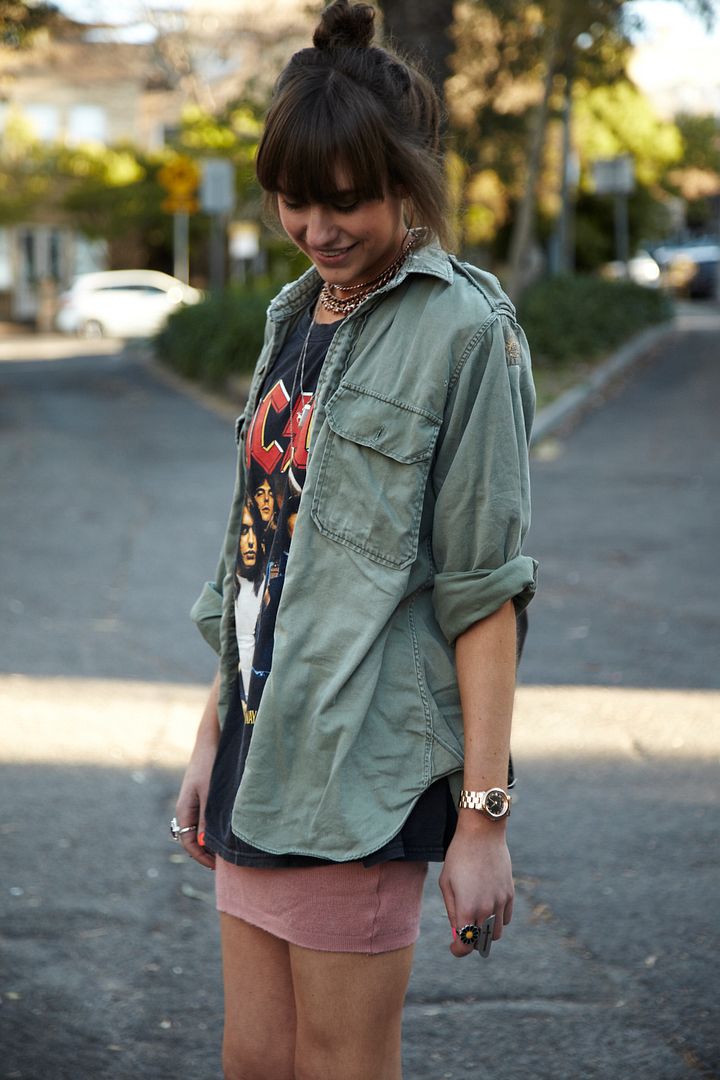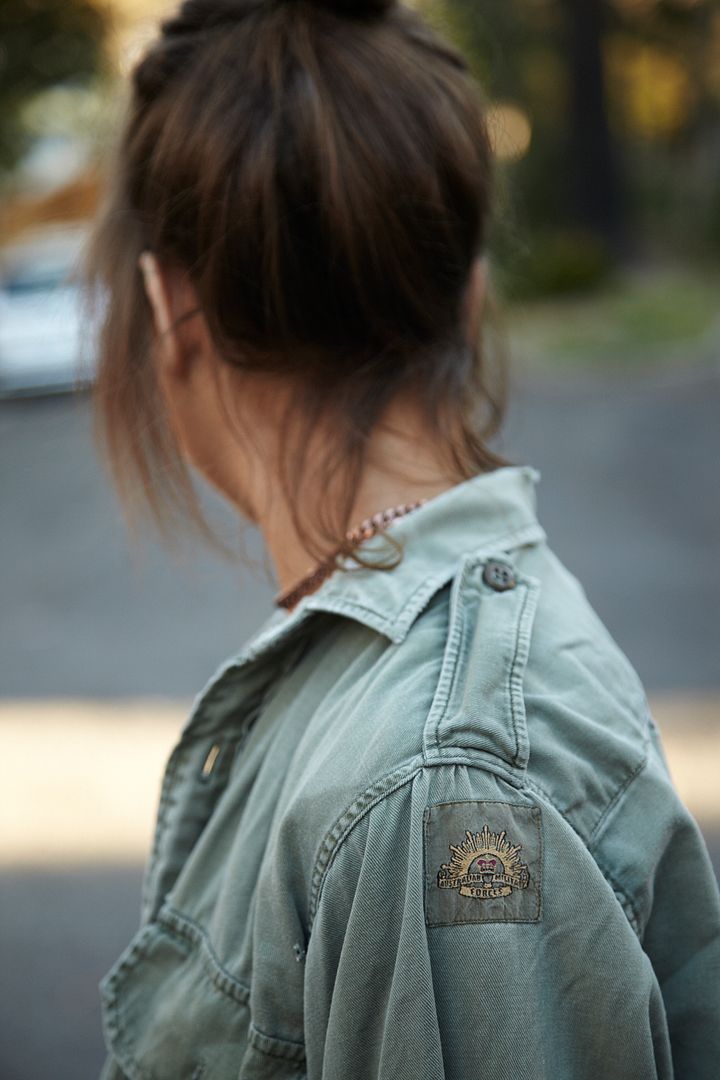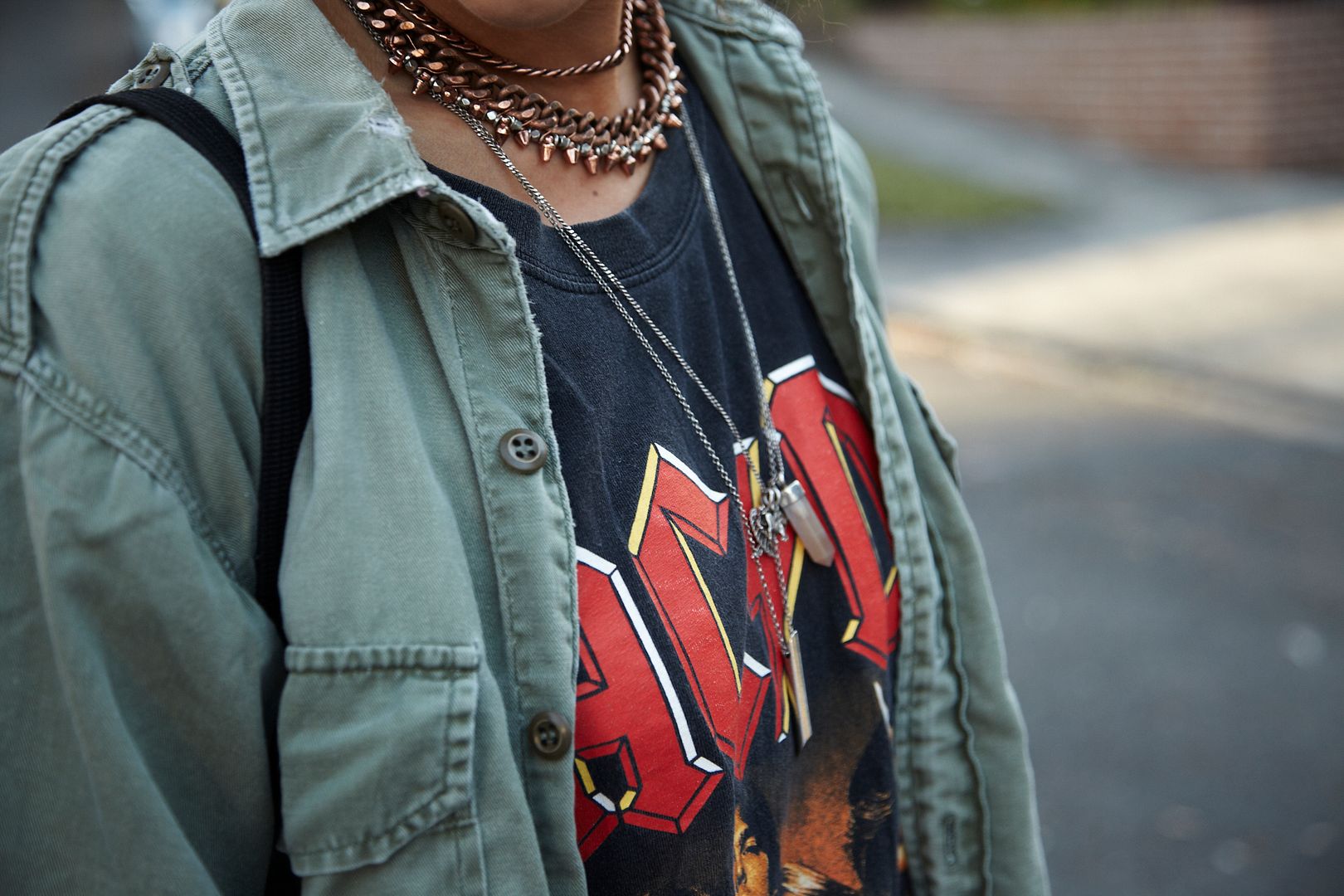 necklace - VANESSA MOONEY copper crash collar necklace
skirt - AMERICAN APPAREL knit pencil sweater skirt
shirt - VINTAGE military, aussie styles
band tee - SALVOS acdc
boots - DOC MARTENS via ebay
bag - DOC MARTENS from an op shop
rings - MINKPINK daisy, EVIL TWIN all others
watch - MARC BY MARC JACOBS via status accessories
an outfit i wore about a month ago.
trying super hard to get back up to scratch with old outfit photos i have on my desktop!
my ACDC tee was one of my first ever band tee purchases i was lucky enough to score from a salvos in adelaide.
don't think i will ever let this one have a date with my scissors - far too precious.
this military shirt is one i bought around 2 years ago from a stall at the glebe markets in sydney,
the thing i love about him most is that every time i wash him, he ages more and more gets that little bit cooler.
hope you all survived the dreaded tuesday after a long weekend.
xxx