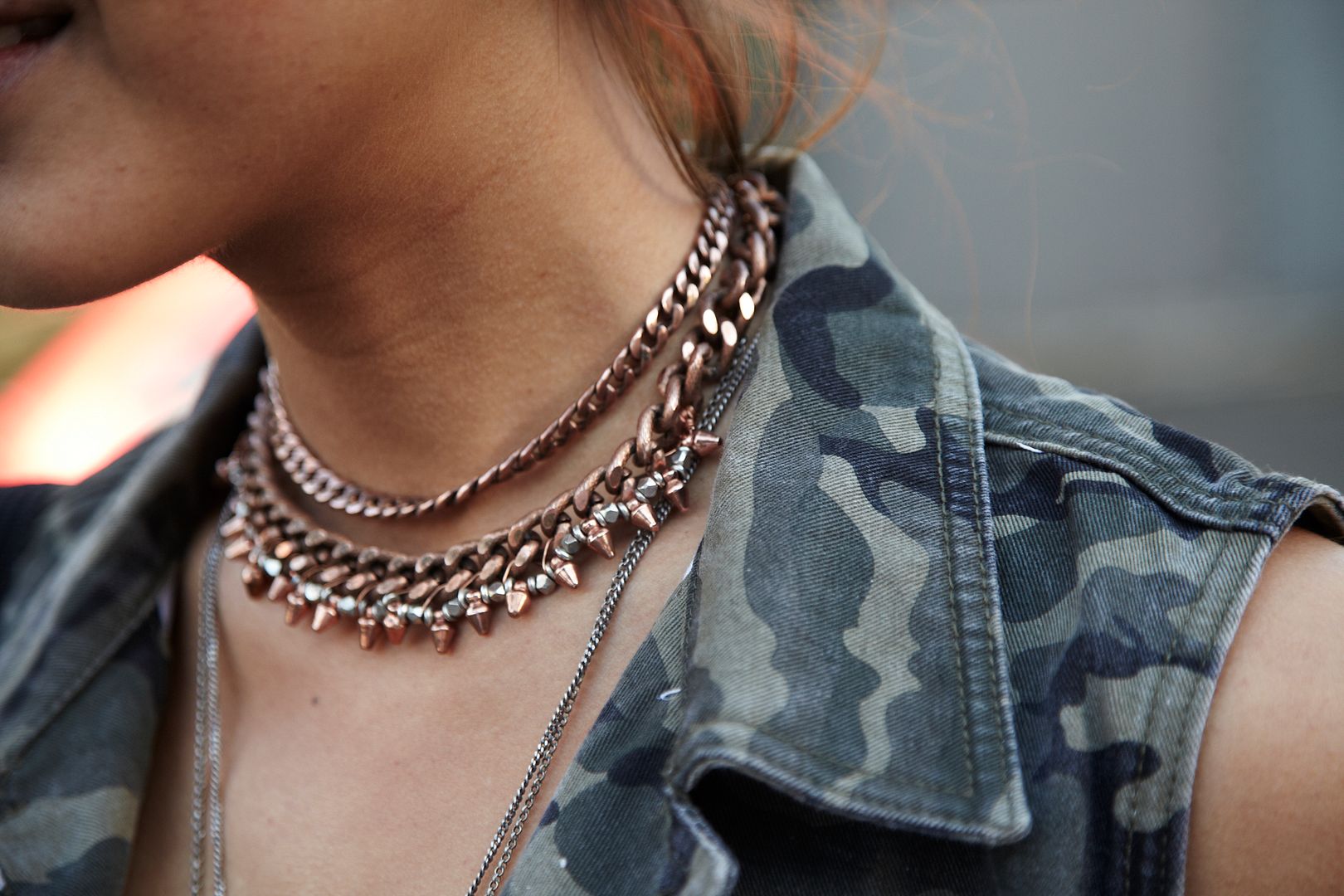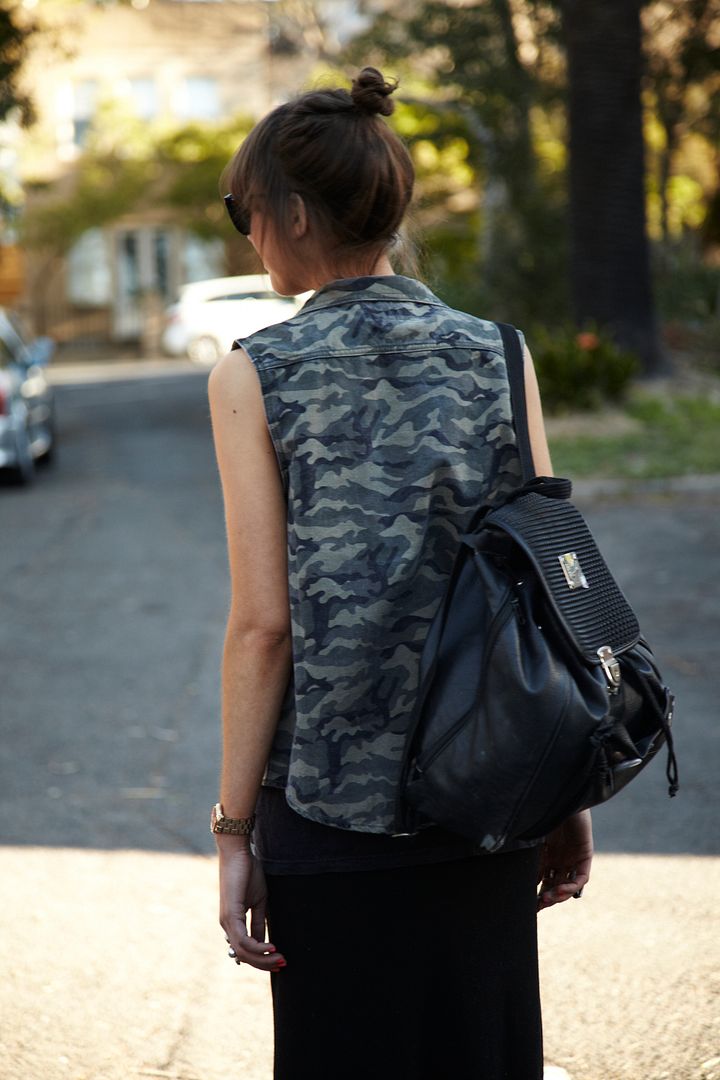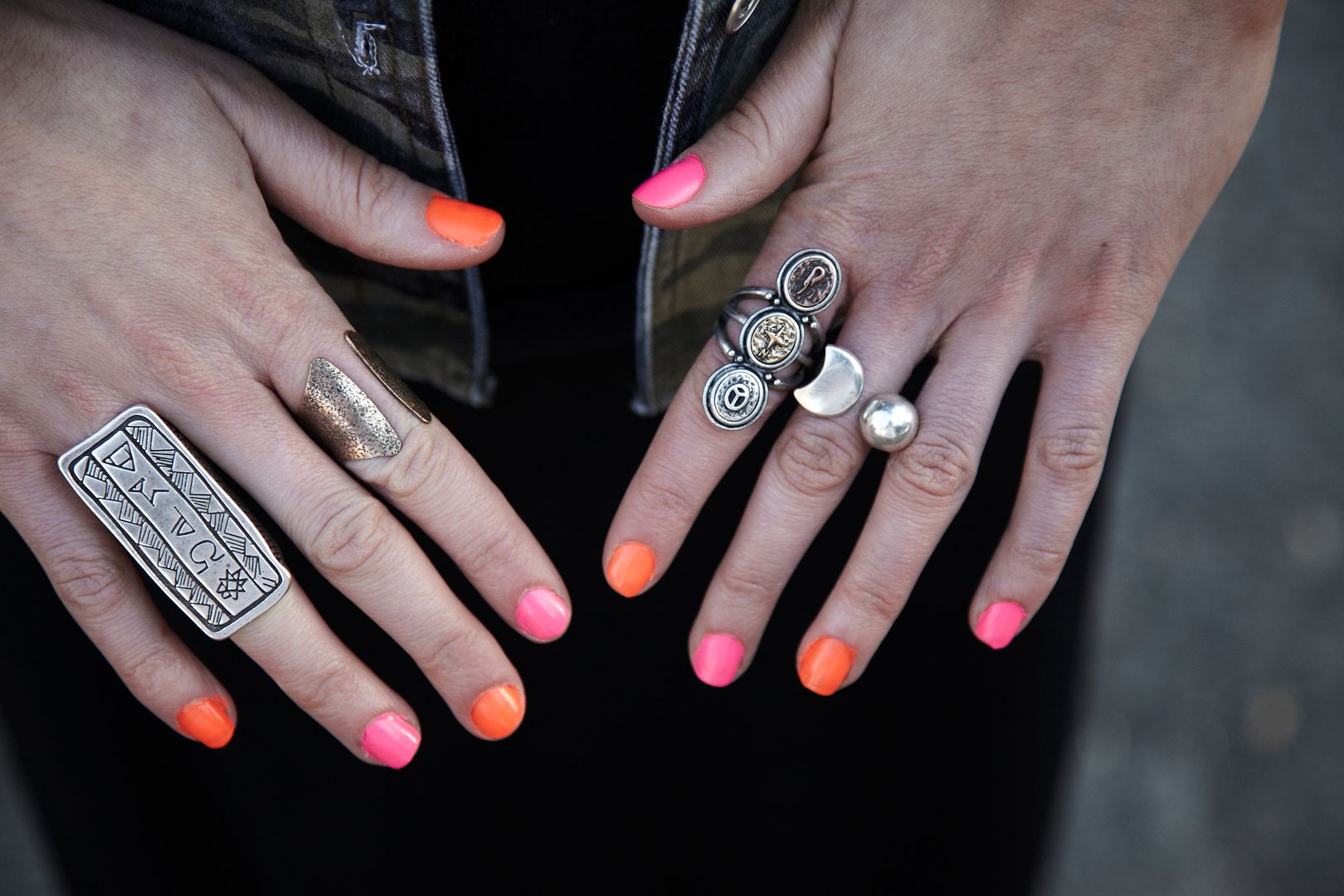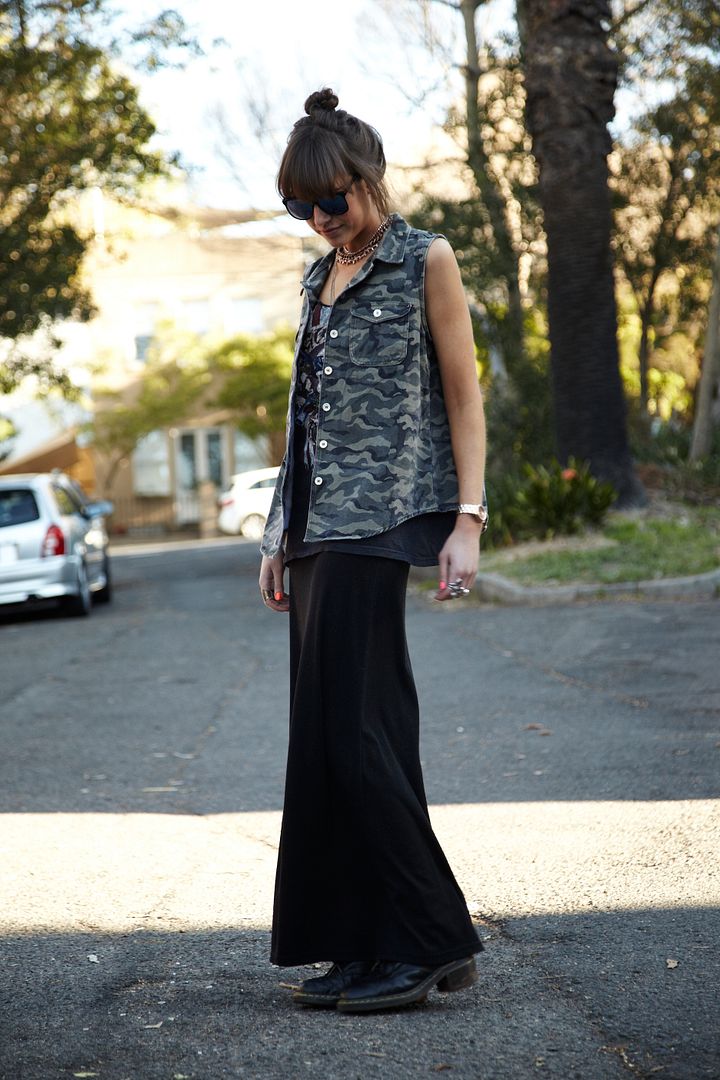 collar necklace - VANESSA MOONEY copper crash necklace
jacket - EVIL TWIN middle of nowhere shirt via MARKET HQ
tank - guns n roses, vintage DIY'd by me
dress - STAPLE THE LABEL
bag - doc martens, vintage
boots - doc martens, ebay second hand
watch - marc by marc jacobs via STATUS ACCESSORIES
rings left to right - MINKPINK JEWELLERY, last is EVIL TWIN JEWELLERY
sunglasses - AMERICAN APPAREL EYEWEAR
honestly cannot stop adding this unbelievably gorgeous vanessa mooney necklace to my neck each day.
even holding it in my hands with all it's heavy metal glory makes me happy - feel over the moon to own it!
on another note, i have never hounded an online store for something more in my life than for
this ET camo "middle of nowhere shirt"... the affair has began.
regular rotation is inevitable.
hope you all had a great weekend!
spring is well roaring and life couldn't feel better.
xxx