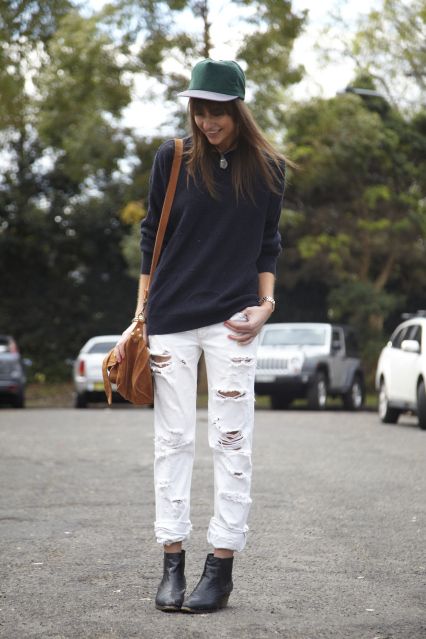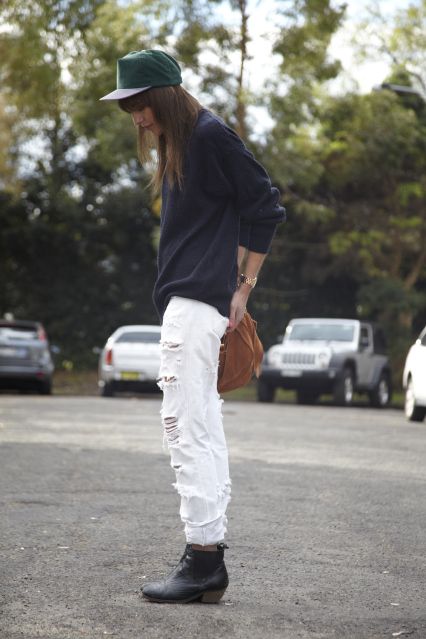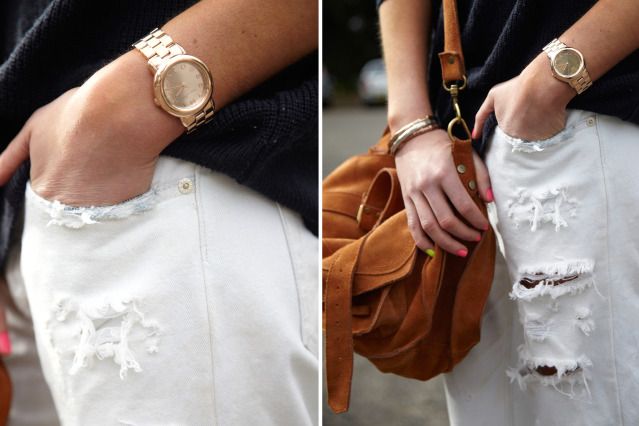 watch - MARC JACOBS in rose gold via STATUS ACCESSORIES
jumper - salvos, mens
jeans - salvos, A.P.C. DIY'd by me
hat - boyfriends, ONLY NY
bag - MINKPINK ACCESSORIES suede leather
necklace - MINKPINK JEWELLERY pendant with a DIY chain detail
bangles - MINKPINK JEWELLERY
boots - SOLES boots this, via MARKET HQ
nail polish - neon pink AMERICAN APPAREL
it was love at first site upon opening up my flashy new Marc Jacobs watch parcel (thanks again
STATUS
!),
oddly enough i have been wearing a watch that didn't even work everyday for about the past year,
purely because i enjoyed the band stye - but move over broken soul there is a new kid in town.
what i love about this particular style most is that the face blends in with the metal and it's almost more
of a bracelet with hidden watch powers only visible when you go in for that closer look.
sneaky sneaky.
excuse the ugly hairy harm close ups. i am human after all.
still super happy with my DIY on these jeans, it can be such a hit and miss...
....so thankful i didn't fuck them up ! pardon my french, but it would have been a tragedy.
hope you are all well !
xxx