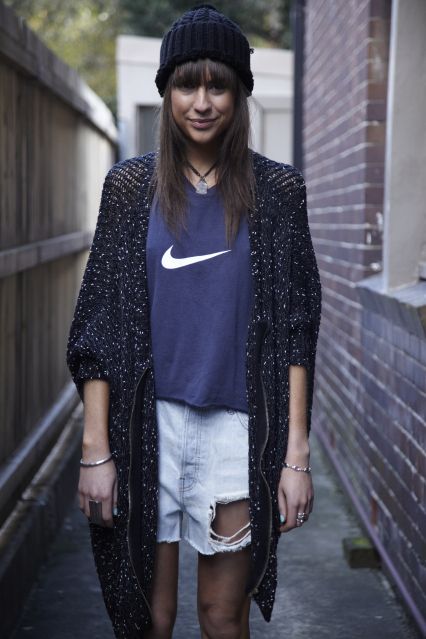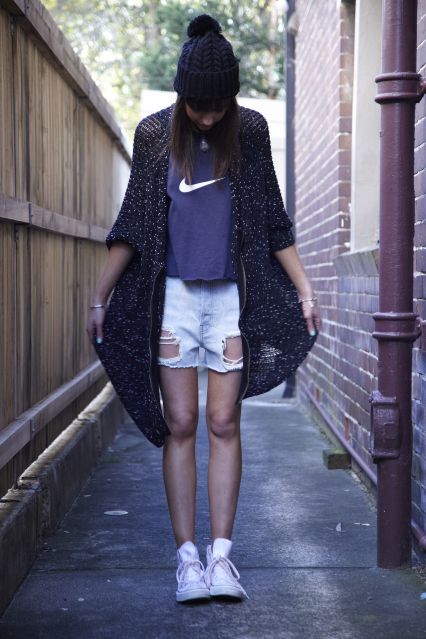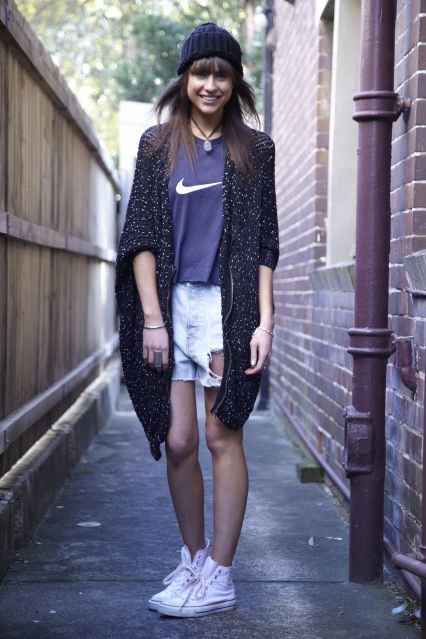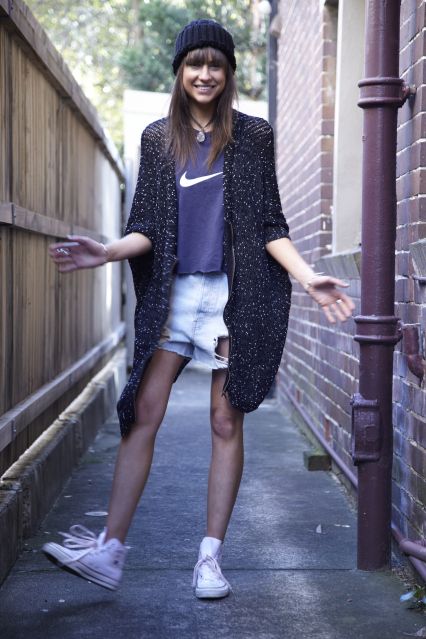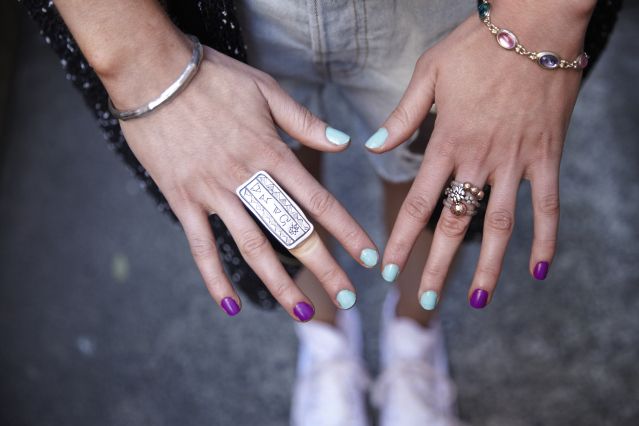 jewellery - all rings, bracelets and necklace : MINKPINK JEWELLERY
beanie - MINKPINK accessories
top - old boyfriends NIKE tee, cut up by me
cardi - STAPLE THE LABEL
shorts - MINKPINK sample
shoes - CONVERSE Chuck Taylors via WESTFIELD ONLINE
naipolish - K MART
keeping things simple for the weekend in trans season times....
my boyfriend gave me this NIKE tee ages ago but it's taken me forever to cut up,
been too cold to wear it without coverage so you'll have to wait until it's warmer to see it in it's proud form.
been spending every inch of my free time recently shredding up my op-shopped denim purchases,
expect to see some cheese grated, shredded goodness coming soon.
can (un)safely say i have shed much blood in the process too...
...grating denim in full force isn't always a clean task.
xxx