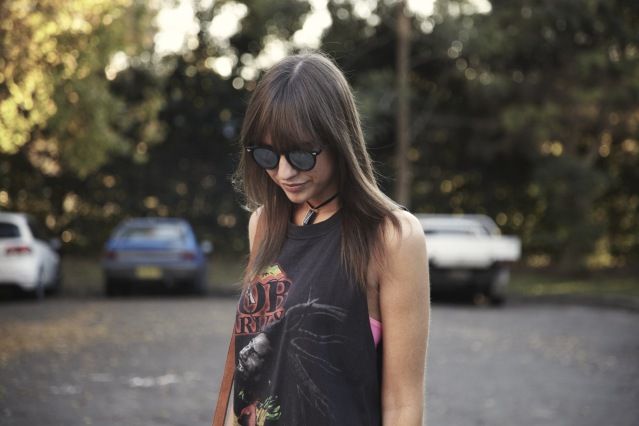 skirt - MOTEL ROCKS via Market HQ
shirt - DIY'd tank, bought tee from an LA thrift store
sunnies - MINKPINK SHADES Sophomore via Market HQ
bra - BONDS Neon
all jewellery - MINKPINK JEWELLERY
bag - suede leather MINKPINK ACCESSORIES
sorry for the lack in post-love friends...
i have been keeping busy with all things not on the internet a little lately and really enjoying it.
or perhaps i have gone all joaquin phoenix on y'all, and have been busy filming my rapper doco??
i'm still here.
moving on. a good old lace midi/awkward skirt keeps me smiling, as does B Marley.
hope you are all well!
xxx