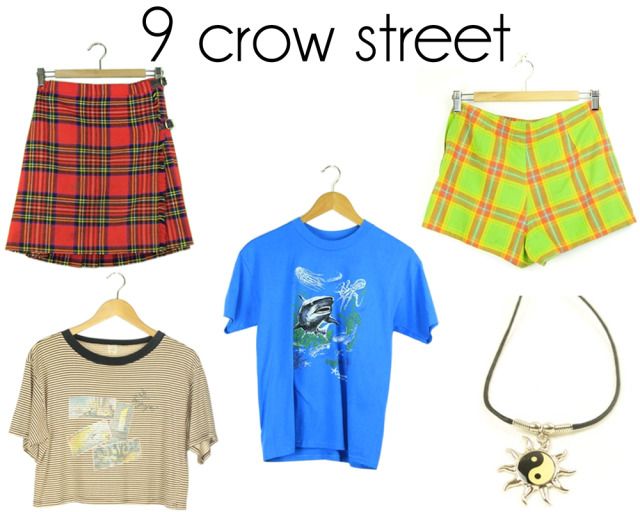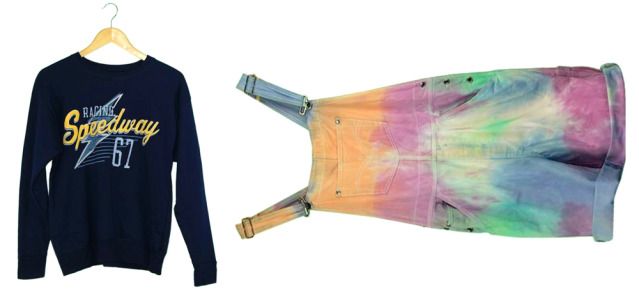 overalls
racing print jumper
tartan skirt
blue shark tee
necklace ying yang
lime green check shorts
bon voyage crop
i recently was contacted by the kids from an online vintage store called
9 Crow St
and dayumnn was i happy they emailed me to have a look on their site as they thought it was my language.
often we bloggers receive emails with suggestions of sites to check out as they "apparently" "reflect our personal style"
sadly very little actually do...(suprise suprise! got to love those group send outs!)
but as soon as a jumped onto the 9 Crow St site, i knew it was a home run.
leaking everything vintage, a little whacky, a little (well a lot) 90's, and a little tongue-in-cheek...it's too good to be true.
can already in-visage myself cutting that amazing blue shark tee into a crop top for summer.
don't even get me started on the rest.
okay enough time wasted reading how great it is - just check it out
HERE
.
and thank me later.
big love
xxx