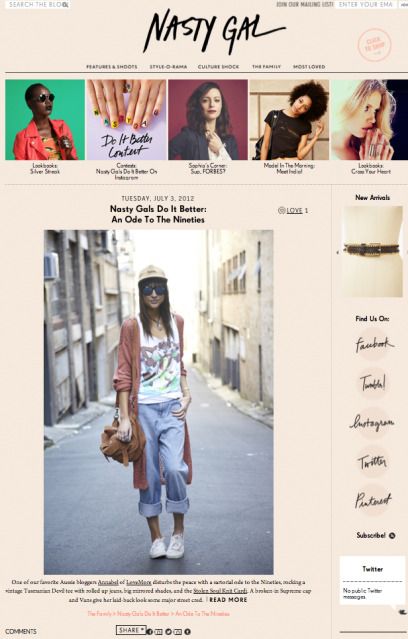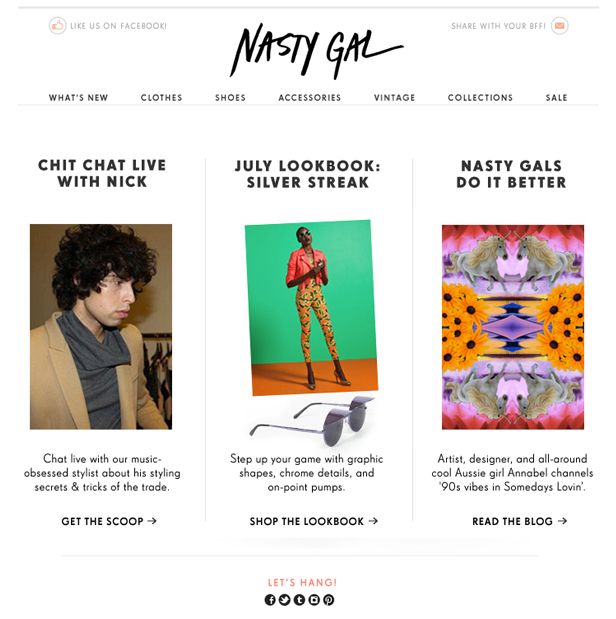 not too long ago my buds over at
NASTY GAL
featured my personal photography they stumbled
across from visiting my
TUMBLR
in a post on their rad blog (
HERE
).
this alone excited me all to much as obviously
NASTY GAL
are the shit ! (and beyond)
then again last week, i was so so excited and flattered to see they featured some of my outfit shots
in a dedicated post on their
BLOG (here)
as "An Ode to the Nineties" !
plus I had a little feature in their E-NEWS send out with one of my recent collages pictured.
so much love for team
NASTY GAL !
thanks for the love ! and it's right back at you x
hope you all had great weekends!
xxx