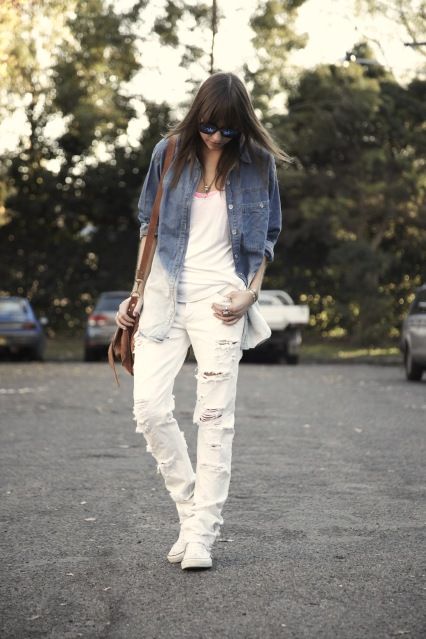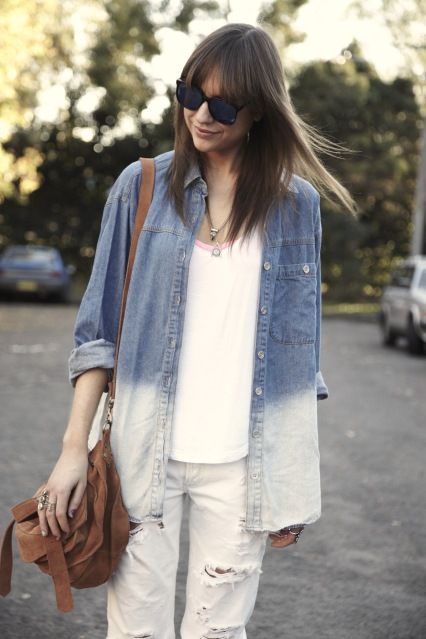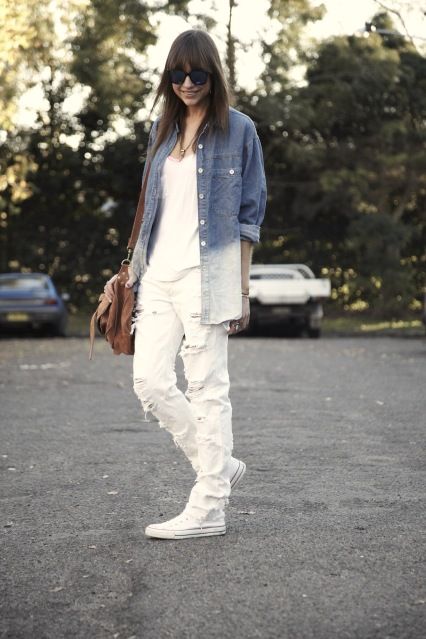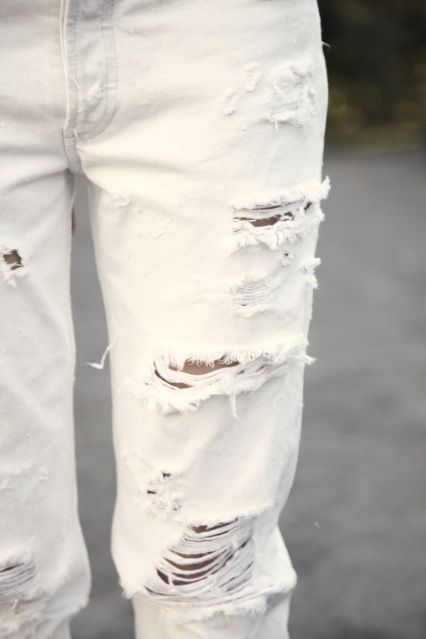 jeans - salvos bought for $8, A.P.C. brand
shirt - MINKPINK Tide is High Shirt via MARKET HQ
leather suede bag - MINKPINK ACCESSORIES
jewellery - MINKPINK ACCESSORIES
sunnies - AMERICAN APPAREL
shoes - CONVERSE via WESTFIELD ONLINE
bra - BONDS
tank - STYLESTALKER
if you follow me on instagram you would have known i have been DIY'ing a
few of my denim pieces over the past week or so and this is one of the results.
i was lucky enough to score these A.P.C. babies brand new for a mere $8 from a salvos store.
if you want a similar look on denim, find yourself a nice rigid quality pair of jeans/shorts/jacket etc.
find yourself some household standards - cheese grater, scissors and some sand paper.
you pretty much just go nuts with all three of those "tools" and you can't go too wrong.
i don't even use fabric scissors, anything works i find!
once you have roughed them up to your liking, throw them in the wash and presto.
happy friday friends - hope you all had a great week!
my man has been gone less than a day and i already miss him.
7 days to go.
have a great weekend !
big love
xxx