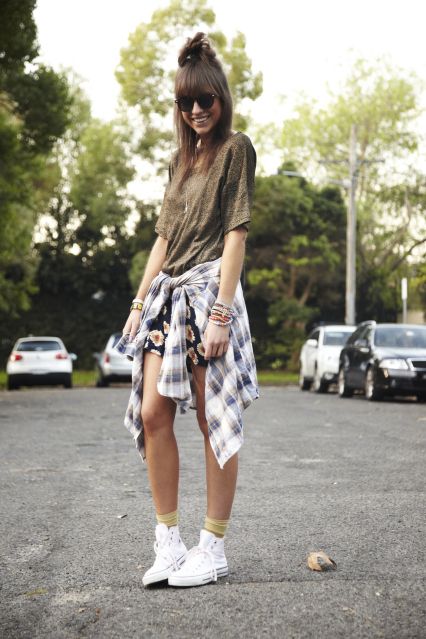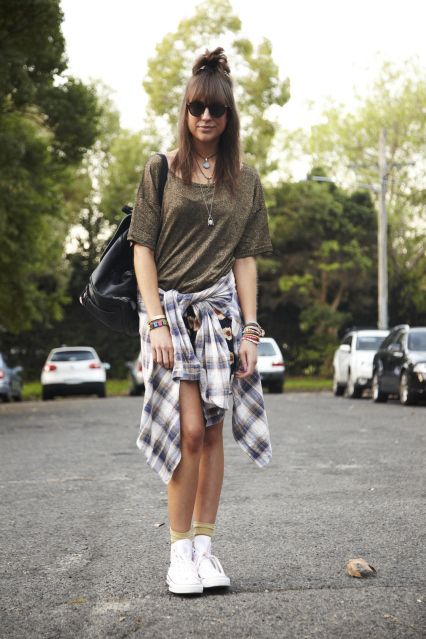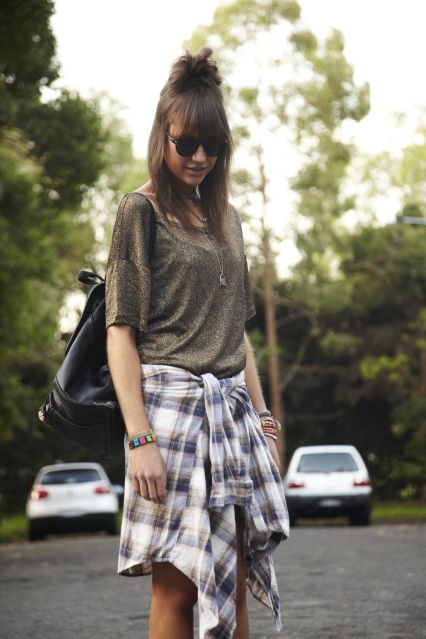 top - All That Glitters by MINKPINK via MARKET HQ
jumpsuit - vintage, bought off etsy
plaid shirt - salvos mens
sunnies - MINKPINK Sophomore's
backpack - DOC MARTENS op shopped
socks - Over the Knee Sheer Socks by AMERICAN APPAREL
necklaces - MINKPINK wishbone, other 2 made by me
shoes - CONVERSE via Surf Stitch on WESTFIELD ONLINE
sorry for lack of posts - rest assured i am still alive !
danced my heart out for a solid 8 hours at a 90's house party Saturday night,
don't think i have ever been so much in my element.
the house was full of chokers, plaid shirts, denim/floral combo dresses, backpacks, butterfly clips,
the list is endless...but my god what a night.
the fact my muscles are still sore says either A i don't work out (which is true)
OR B, there just aren't enough 90's house parties going down...bring it back!
still in recovery mode!
hope you all had a great weekend too!
xxx