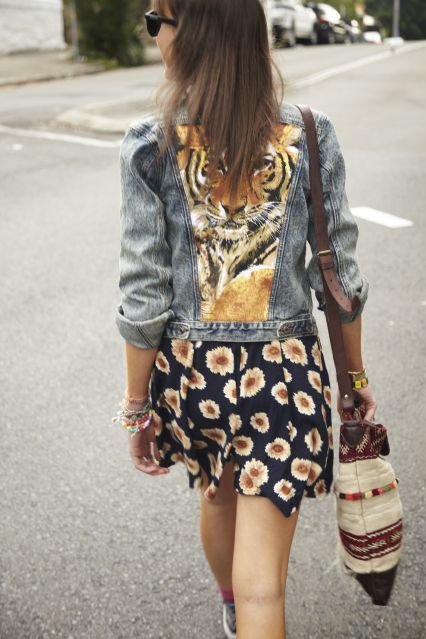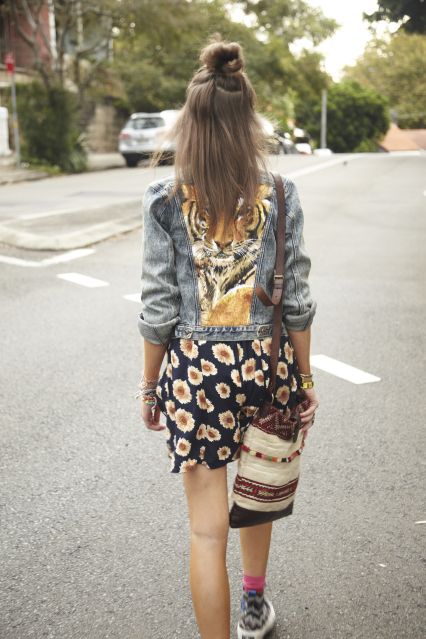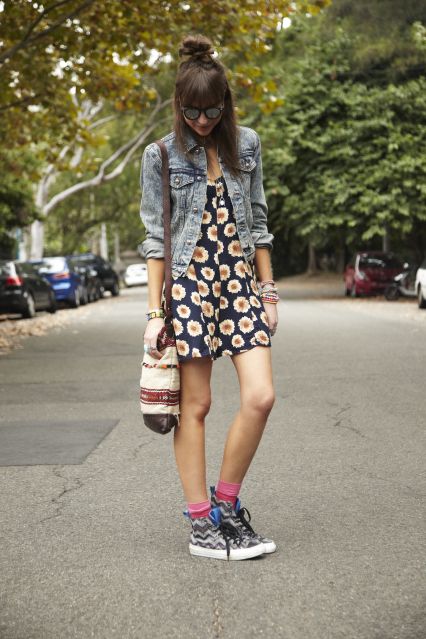 jacket - SOMEDAYS LOVIN' Wild One Denim Jacket
jumpsuit - vintage
shoes - Missoni x Converse
sunnies - MINKPINK Sophomore's via MARKET HQ
socks - AMERICAN APPAREL, HERE
bag - MARKET HQ
wishbone necklace - MINKPINK
choker - made by my bits and bobs
for those of you who knew me in person back in my teenage years,
you will well know about my obsession with tigers.
it wasn't long before the obsession caught on and i had a whole team of cubs on board too.
(you know who you are, house'ing for life)
to the point now..
naturally being a lover of all things 90's and nostalgic, to have
SOMEDAYS LOVIN'
whip
this bad boy before my very eyes in it's acid washed, tiger form - was like some kind of god-send.
this thing couldn't have come at a better time as we head into winter for layering over knits and plaid.
plus i am damn excited to get my Goldie Hawn, a'la Overboard on and get some triple denim happening.
i blogged my favs from the
SOMEDAYS
"Mad Raven" lookbook this jacket is from back
HERE
a few weeks back...to those that missed it, must hit it upppp..Alex Spencer does her thang well.
the label is only going from strength to strength - you guys really need to prowl them down STAT.
i have been lucky enough to see what's to come and TRUST me, it's AMAZING.
SOMEDAYS website -
HERE
FACEBOOK -
HERE
TWITTER -
HERE
TUMBLR -
HERE
INSTAGRAM - somedayslovin
big love again to the lovely lady (and mega hottie between you and me)
Alissa @ Someday's for the gift!
i owe you a million!
xxx