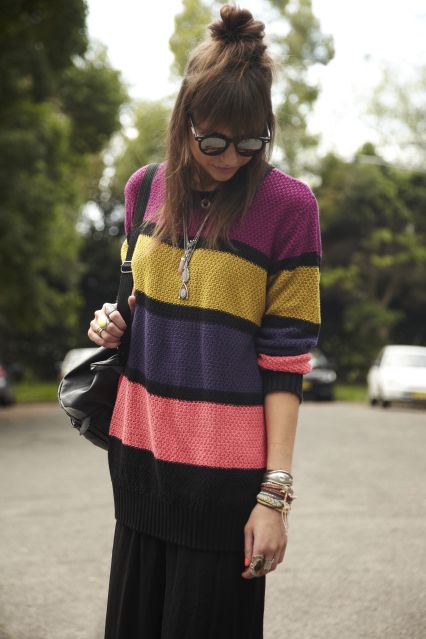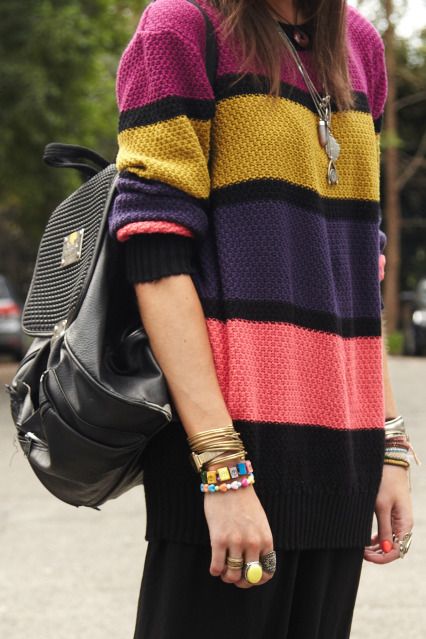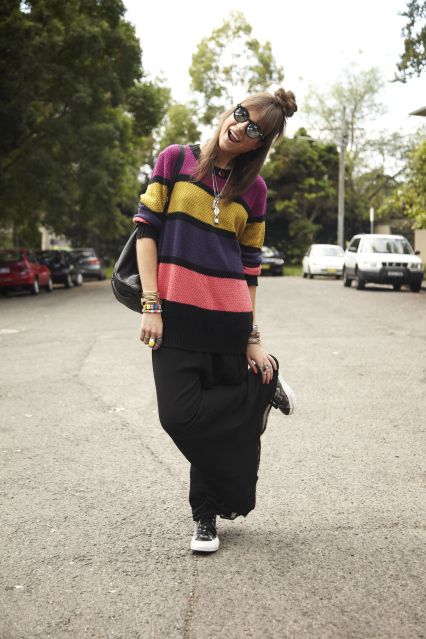 shoes - Missoni Converse kicks
backpack - vintage Doc Martens, op shopped
$2 shop, woolworths, salvos
nail polish - big w $2 !
this jumper was a new favourite of mine before it even hit my fingers,
and i can safely say, i haven't stopped wearing it since. the colours are smack bang perfect.
also can't seem to shake my recent top-knot hairstyle i have been sporting the past few weeks.
unless i have my beanie or akubra on, the knot is top!
do join me, the top knot is super fun, and does add a youthful energy to my stride...natural high?
yes that was a pun, dad is here with us always.
happy friday!
xxx