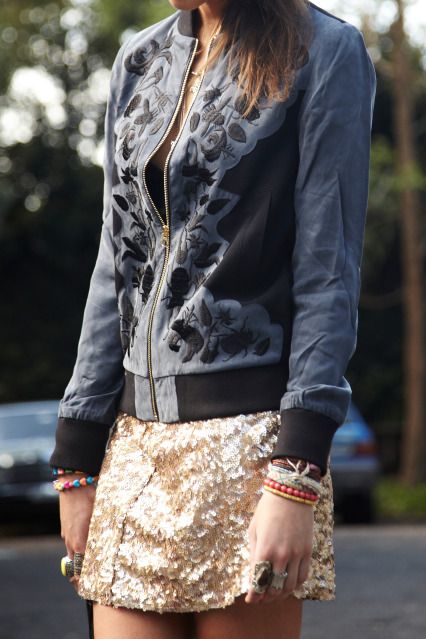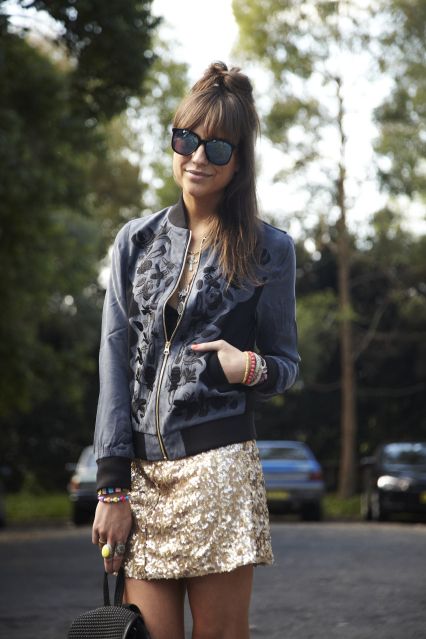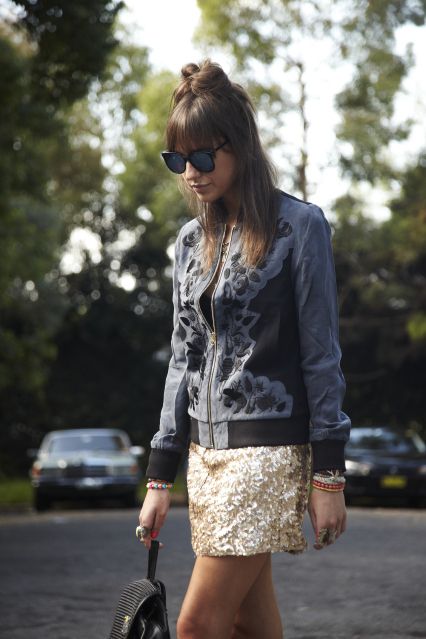 backpack - vintage, op shop
jewellery - MINKPINK, op shopped, vintage, $2 shop
was totally blown away when i was gifted this STUNNING bomber jacket just last week
so to be so lucky enough to have the team send me some love was such a pleasant surprise!

can see this being a life saver in the beautiful Autumn weather we are having at the moment.
bliss.
also of course, my Stylestalker sparkle skirt.
this guy is on constant circulation as I pair it with rock tee, upon rock tee, upon rock tee...
...also loving it with a simple old mens grey marle crew neck jumper.
sports luxe ? - eat your heart out.
thanks a million to
Market HQ
for gifting me with this ! I am one lucky lady.
xxx