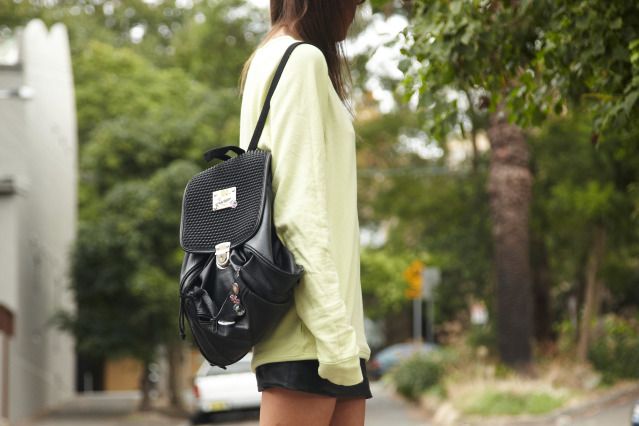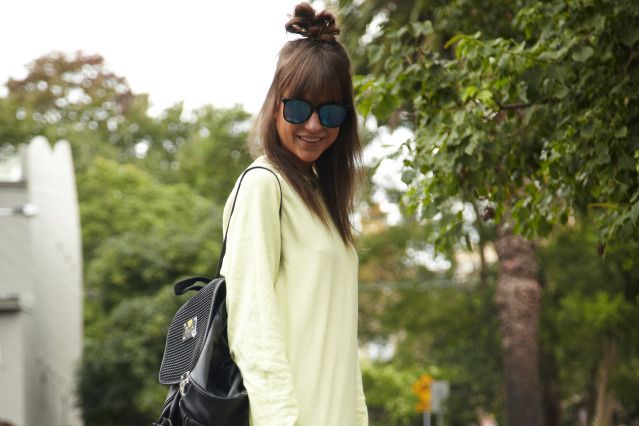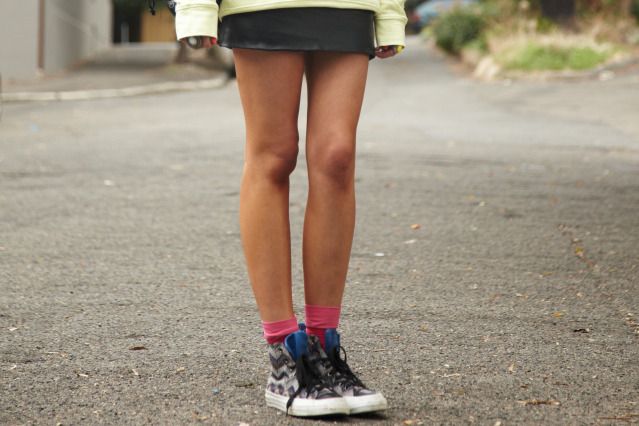 shoes - Coverse x Missoni
back pack - vintage Doc Martens from an op shop
necklace - made by me
rings - topshop and opshop
more than in love with my new Stussy mens crew neck (thanks
Surf Stitch
!)
particularly loving my neons with leather/leather look pieces and some kicks down below.
even more so when i get my American Apparel party socks involved.
i now proudly own every single colour available...it's an addiction.
yesterday, taking it a level further, wore a different colour on each foot - living on the edge.
those who follow me on instagram (username is "annabelwendt") saw this in action.
haha but in all seriousness. LOVE them. join the sock party
HERE
.
happy friday!
xxx