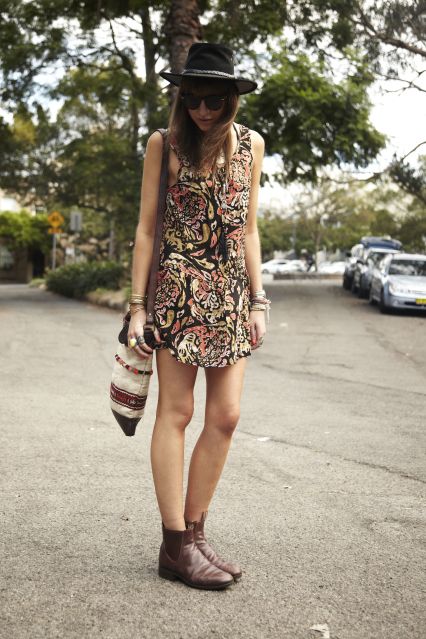 boots - old RM Williams
hat - aussie tourist store
wrist junk - Peruvian, Moroccan, vintage, $2 shop
this outfit is yet another delayed post, and what i wore a weekend or two ago (back when it was warm! tear)
and has the perfect colour mash that it is great for layering under knits in A/W too.
i really am a sucker for printed dresses, skirts and pants; they win me over every time, no fail.
counting down til the weekend, it seems a 4 day week still doesn't quite cut it.
downloaded the entire Rocky Collection the other day and it's begging me to consume myself in it,
game on Stallone.
xxx