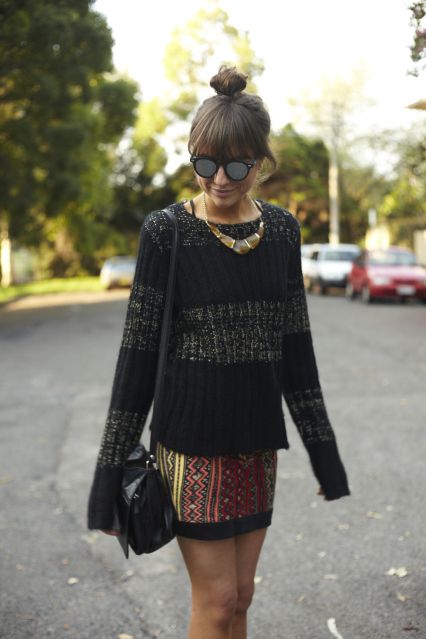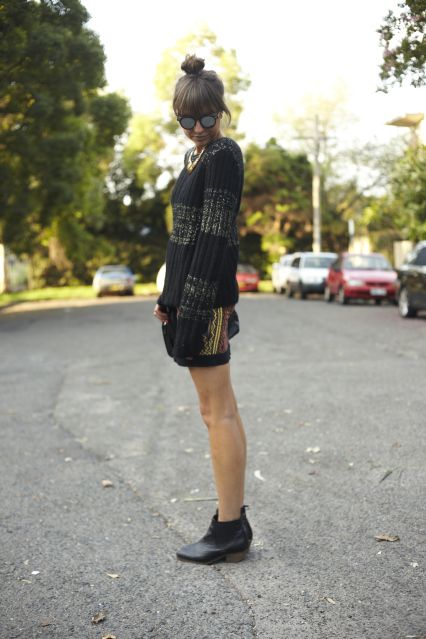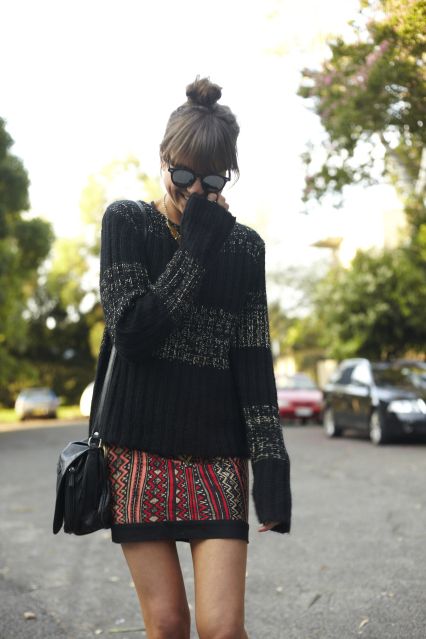 bag and necklace - vintage
just over a week ago i was super blessed to receive some loving from Natasha Gan.
totally in LOVE with my new aztec skirt and ziggy jumper.....
....and not just because Bowie is the zig-master.
nothing is more practical in this trans period that a sexy pencil skirt (aztec print, ba-bonus)
and an oversized knit has me won over rain, hail or shine any day of the year.
love the slight flare in the sleeve and the metallic touch to the ziggy jumper too.
happy days ! (clearly, giggling away above, paris hilton foot and all)
check out the rest of the amazing Autumn Collection
HERE
xxx