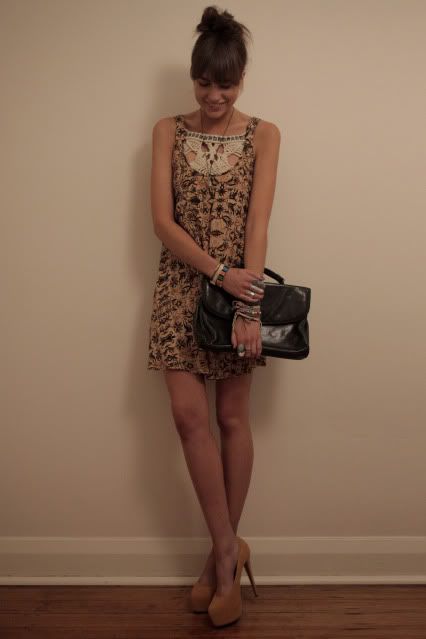 jacket - vinage, savos
clutch - vintage, salvos
went out for a nice dinner this week while my sister was in my hood,
went and checked out
Neild Ave
, which is on Neild Ave (yes you guessed it smart ass) in Sydney's Eastern Suburbs.
the food is AMAZING.
I had the dory which was bbq grilled i believe and came out on a massive wooden spade.
i might just stop right there, because there is no way my dinner tonight even comes close to this.
but if you want a stylish and tasty night out of great feeding - hit it up!
wearing above my beautiful recent gift from the team at
Wish
.
this dress is totally flawless, in every respect.
the length is fun, but not too flirty, no cleavage, no side boob, amazing crotchet detailing,
and the print is beyond perfection and everything i am loving at the moment.
thanks so much to the team at
Wish
for this beauty!
also wearing another gift (feels like Christmas!) from my friends at Tony Bianco.
i am wearing the "Tuscan" style in the most beautiful shade described as "Safron".
they are so super high, but dayumn comfy too.
love that the colour is fun, but also so wearable and can be styled (in my eyes) with anything!
thanks again TB team!
shop Tony Bianco online
HERE
see what Vogue think about Neild Ave
HERE
xxx