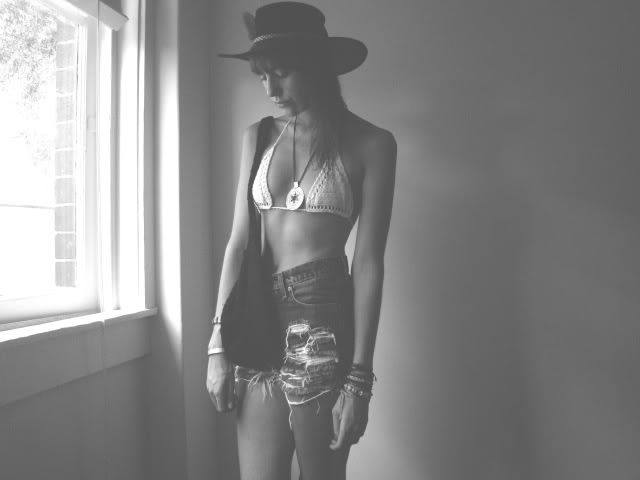 bather top - bought from the fringe markets in adelaide
shorts - levis, customised from jeans i bought from a salvos
hat - bought from an australian tourist shop, band added by me
necklace - from morocco i think
bracelets - all over, but both colourful ones are from woolworths + a $2 shop
nail polish - $2 each from big w, bought yesterday!
love nothing more than waking up on a beautiful summer's (yes it's finally here i hope!) day,
having a hot shower then jetting (or busing for me, loser cruiser all the way) to the beach.
spending the entire day without a touch of make-up is something i need to regulate.
spent a good 3 hours solid today at Clovelly, swimming, baking and listening to music.
as typical as it sounds, it's actually one of my favourite things to do...
...the only thing missing was a hahn superdry.
hope your sunday was magic too!
xxx