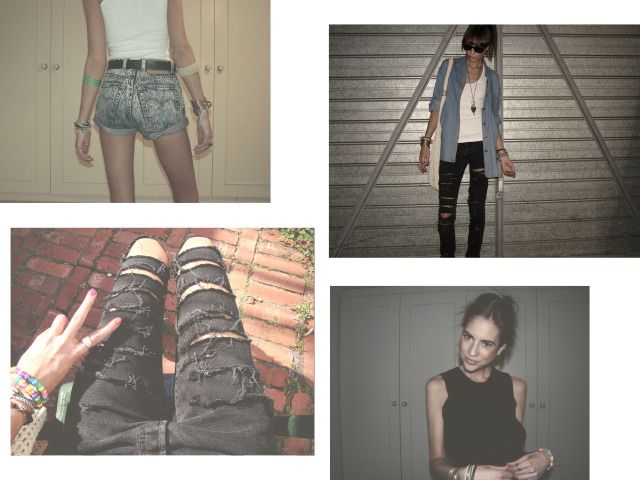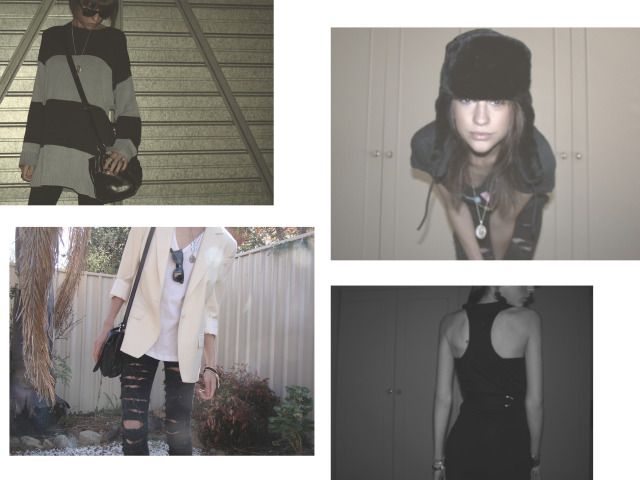 as promised, a post on some of the blog back in it's infant days.
all pictures taken while i was living in my home town Adelaide.
NO idea where that block coloured knit jumper is, but i am praying it's still alive somewhere.
also would love to find that glittery grey number.
so weird to fall in love with my old salvos buys all over again.
on another note, still devo my leather topshop hooded jacket got stolen....some people, assholes.
- side note -
the slashed jeans i am wearing a few times over are levi's i slashed the sh** out of.
risky move, but worth while, still own and love them.
was wearing fluro plastic jewellery and multicolour painted nails over 3 years ago...
..and doing it all over again now.
yeah i don't feel old AT ALL.
xxx