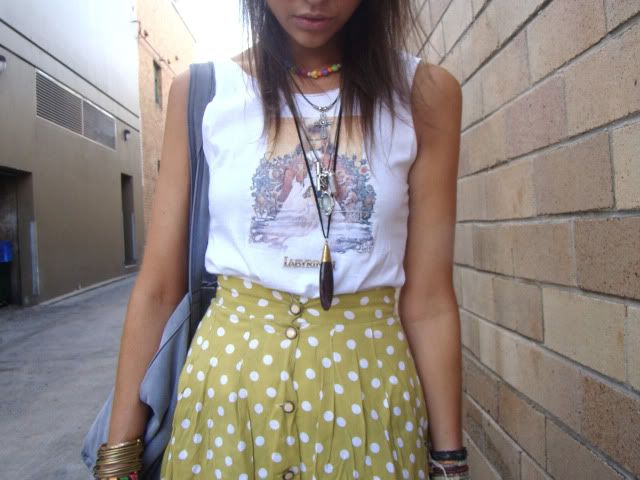 skirt - recent vintage buy from salvos
top - labyrinth t, customised by me, off ebay
boot - vintage docs, ebay
socks - h & m
sunnies - sportsgirl
tote - old country road from the 90's
considering my love for all things chartreuse,
was more than silently fist pumping (down low) over my new salvos polka dot skirt.
even more exciting, are days when i whip out my Labyrinth tank.
possibly one of the best presents i have ever received, i am quite the fan.
i KNOW there are other mad Labyrinth fans out there, so if that's you hit
THIS
up.
it's pretty fucking amazing, so thank me later :)
xxx