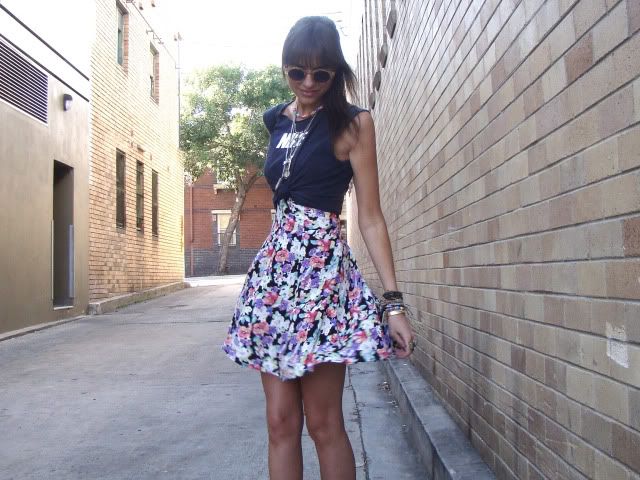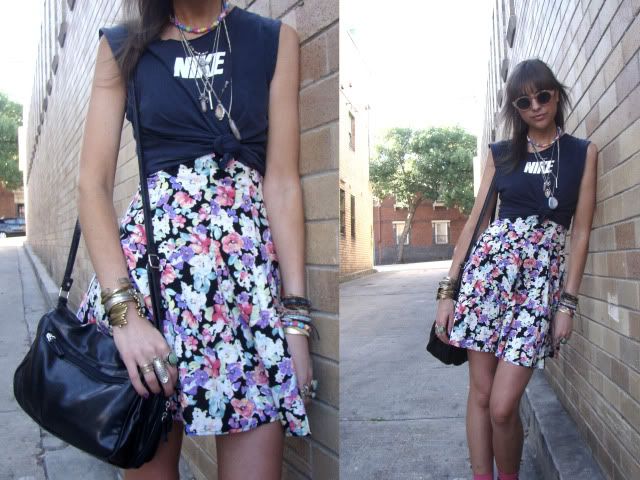 nike tee - vintage, customised by me ($1 op shop!)
bag - vintage, salvos
boots - vintage, ebay
received this printed dress from heaven last week,
it's like god saw me buying copious amounts of bright pink and purple novelty
items from $2 shops (my nail-polish included) and jammed it into a mini dress,
even cut perfectly for me to wear all my vintage tee's and tanks over...
never been happier.
and still SO stoked on my NIKE (once tee after i scissored that bad boy) tank i bought for $1.
salvos you son of a gun !!!
xxx