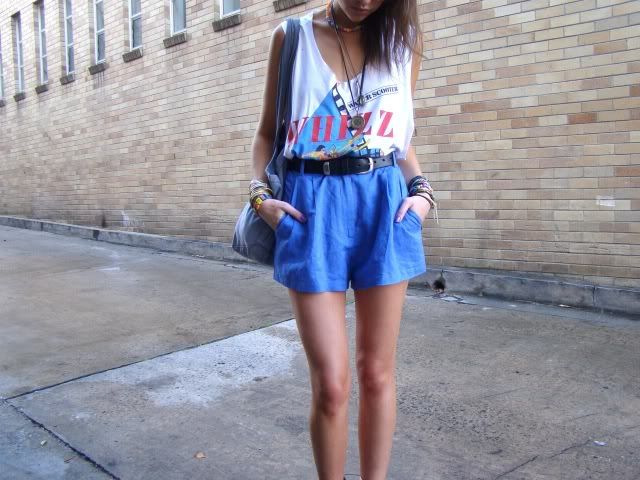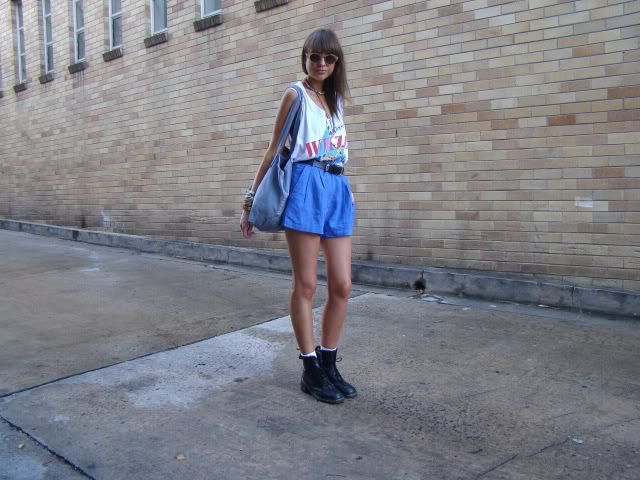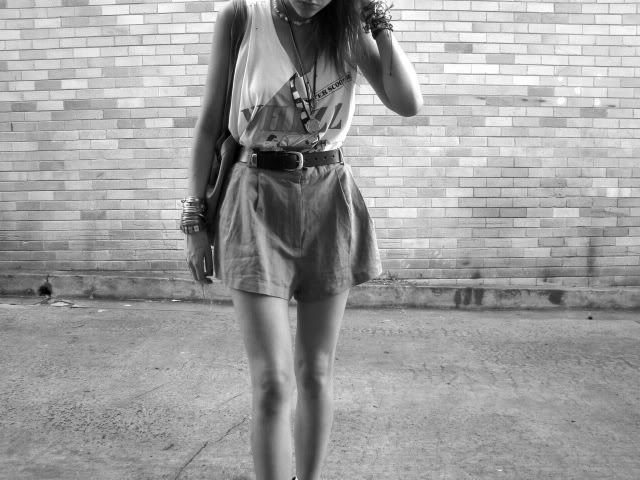 tee - vintage from brooklyn flea markets, NY
boots - doc martens, vintage, ebay
bag - vintage country road tote
belt - vintage jag, salvos
this vintage WHIZZ tank has got to be up with all my favs,
never seen anything quite like it before...$20 in NY at flea markets
can't wait to one day go back!
also big time enjoying this bright violet/blue hue in the shorts,
so pretty in real life, these photos do it no justice.
1 more day of work then weekend!
smile party
xxx