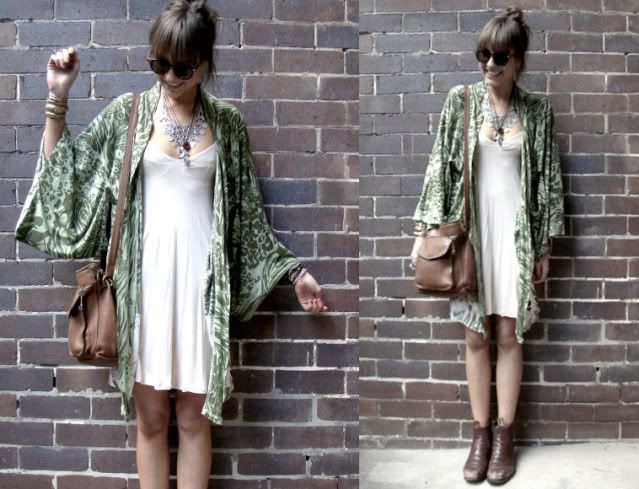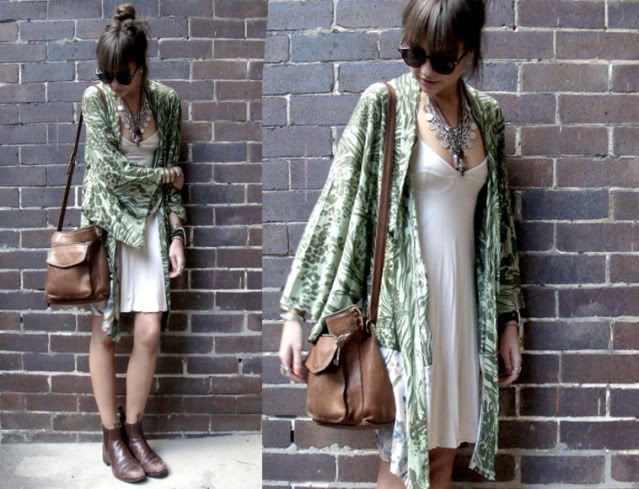 bag - vintage
necklaces - all over, mainly vintage
hip horay and thanks to
SOMEDAYS LOVIN'
f
or the effing amazing kkkkkimono they gifted me.
wearing it over a slip is super fun but i also love pumping him out over printed dresses (the clash the clash!)
or with a white racer-back tank (a'la no bra) and with some slashed levi's.
getting excited now...but kimono is hot.
or shop up more of this label on the best online store around
MARKET HQ.
had the besttttt weekend away at Jervis Bay.
went away with a group of 8 and it was fucking beautiful.
spiced rum and i have never been better friends.
hope you guys had good weeks too.
birthday this friday - woo yeah!
xxx