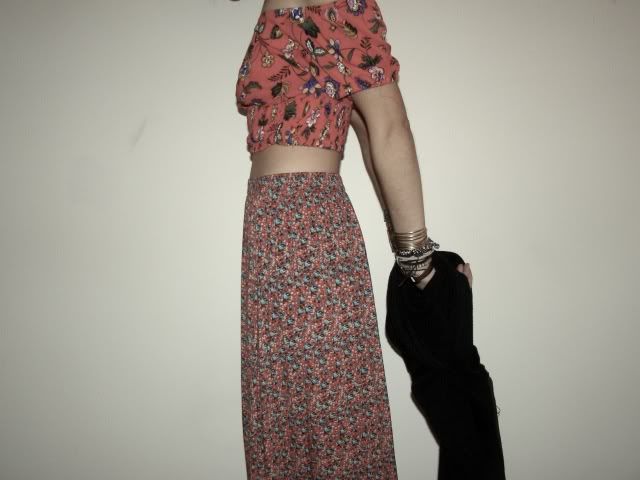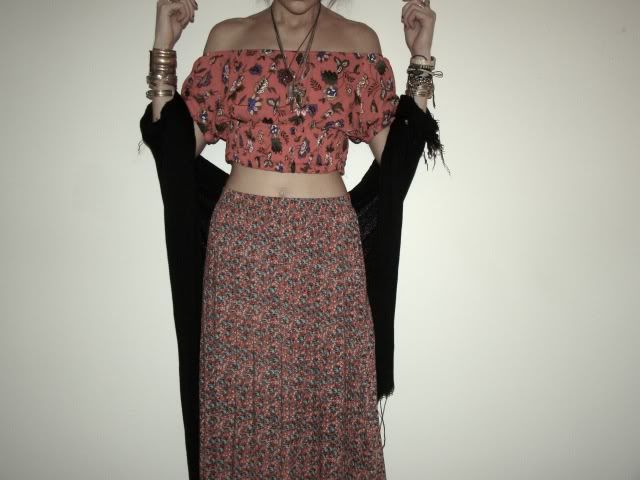 yesterday's outift.
summer is creeping out slowy.
got a little excited so got a print on print going down and shoulders (almost) out.
this little woodstock-esque top is super cute.
also secretly loving how my aa shawl has shredded itself up into a big mess.
i think he has depression so might make it a regular throw on to keep him happy.
reminder - selling LOADS on ebay, put more up last night
xxx