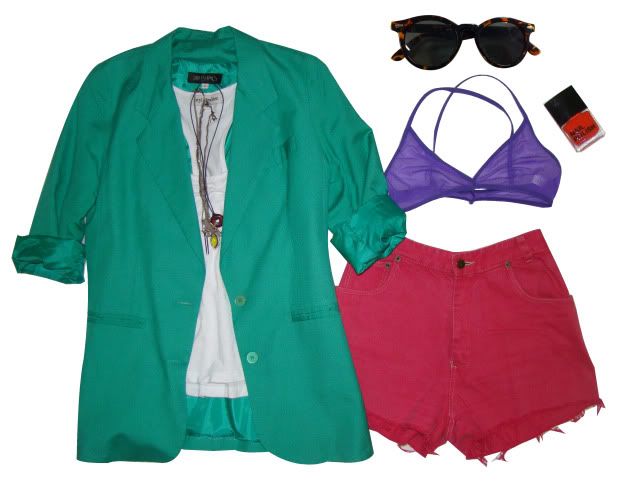 blazer - vintage op shopped
shorts - berlin op shopped then DIY'd
nailpolish - H & M
this vintage blazer i thrifted on the weekend on a fleeting op-shop pop has made me beyond joyous.
rare to say, but the fit and colour are actually perfect.
couldn't help but surrender to the colour pop syndrome and yesterday's outfit is the result.
i can sure taste summer...and it tastes mighty fine.
happy friday.
xxx