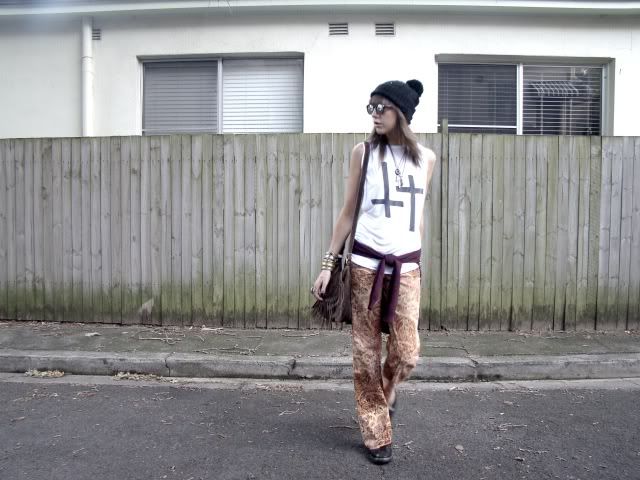 backless tank - wreckless top, courtesy of the babes at stylestalker
cords - proud salvation army goodness.
shoes - doc martens..from school. seriously.
jumper - salvos, pretty sure it's an old school one
an outfit i sported last week.
been meaning to post myself in this amaze
stylestalker
top for AGES now..thanks again ladies!
so here we have it.
seeing as i have no boobs, getting my back out works fabulously for a bit of a flesh flare.
these pants are almost possibly my favourite thing in my wardrobe right now.
obsessed doesn't come close.
love this staple beanie too but alas as of the weekend just gone, summer is here people.
drink it uppppp.
going to have to put that pom pom away until next year...
xxx