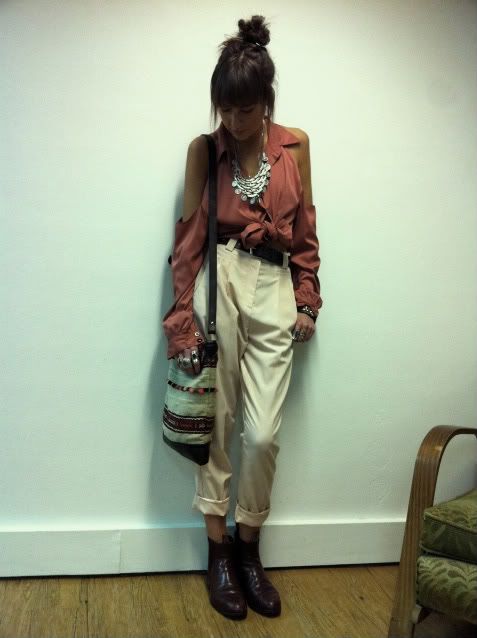 Pants -
American Apparel
Shirt -
staple the label
belt - vintage, salvos
boots - rm williams, ebay
bag -
Market HQ, carpet bags
A little get-up I wore to work this last Friday...shortly followed by far too many drinks.
Must say I am lucky enough to work with some freaking amashing biashes.
Shoutout to my girl Alissa for taking these pics too!
Loving this colour-combo and can't stop wearing my new, but old, RM's I won on ebay
They are far too beautiful to be left at home, think I have worn them every day since receiving.
Had another beautiful weekend and excited for work this week, a shoot tomorrow
and another on Wednesday - happy days all round.
Hope you all had great weekends!
LOVE
XXX