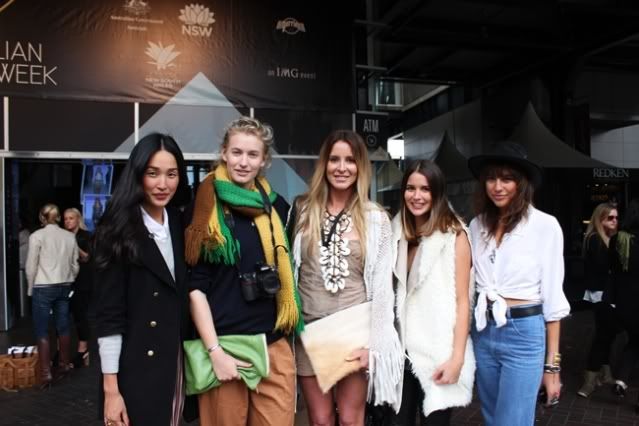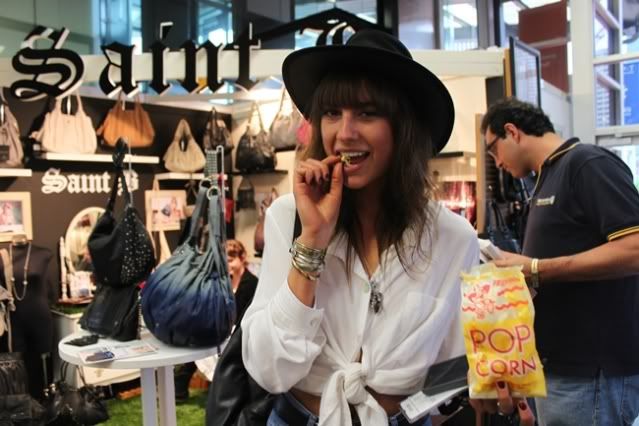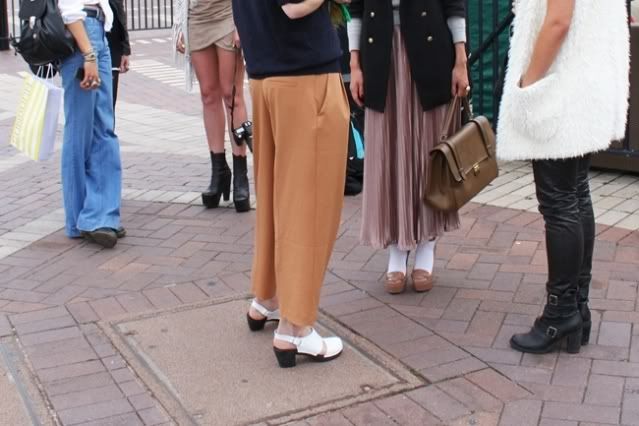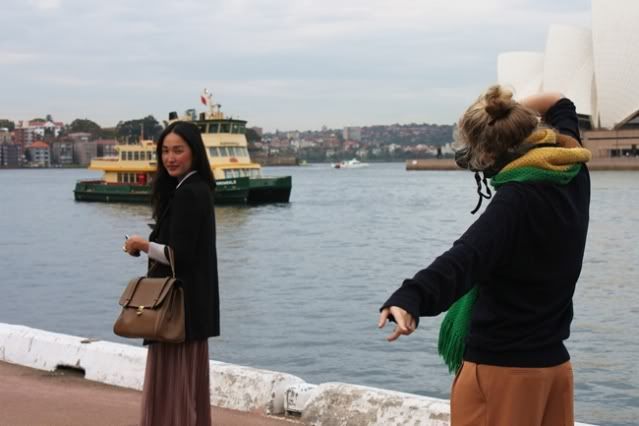 Jeans - Ksubi, Vintage Store Buy
Shirt - Vintage, Salvos
Hat - Surfers Paradise
Aussie Shop
Belt - Vintage
Shoes - Doc Marten Vintage
Stole a few snaps from Em over at
Em from Spin Dizzy Fall
of us all hanging on Monday at RAFW
Had a great arvo meeting and catching up with tonnes of bloggers.
Above are some sneaky shots of
Nicole from Gary Pepper Vintage
,
Zanita
,
Mandy from Oracle Fox
and
Sara from Harper and Harley
.
And yes...I did sniff out that popcorn from miles away and did make a b-line directly for it.
Happy Friday!
LOVE
XXX