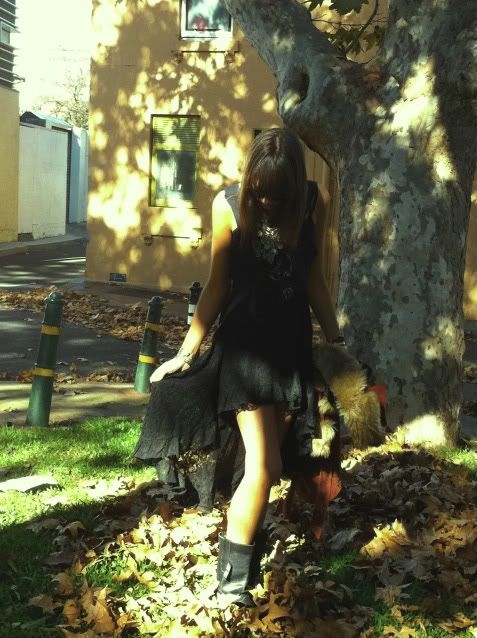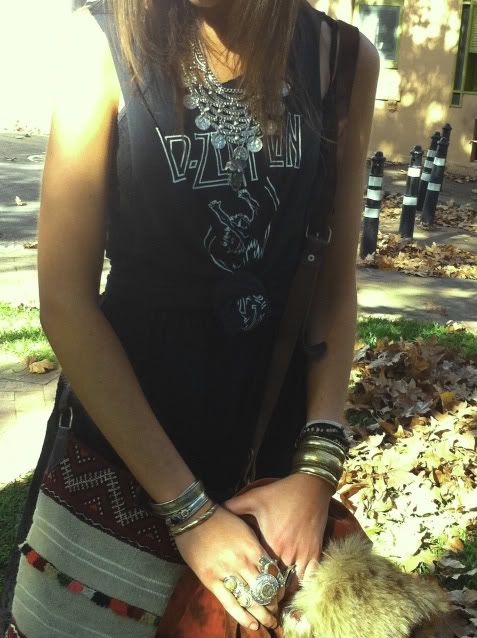 Dress -
Otto Mode
(gifted)

Tank - Vintage, DIY'd

Necklace - Market HQ

Shoes - Vintage from Markets
Carpet Bag - Market HQ

Coat - Somedays Lovin' via Market HQ
Sunnies - MP Shades via Market HQ
Was an absolute delight to have the team at
Otto Mode
contact me after seeing me
eye this dress off at Fashion Weekend a couple of weeks back...
Am very much in love with it and wore it the very next day!
The cut means I can wear it on it's own and get a belt involved, or on the flip-side,
Style it up under chunky knits, rock tee's or with a shirt tied at the waist...voila!
Happppy days!
Thanks again to the team at
Otto Mode
for the amazing dress.
Check out their site
HERE
Otto Mode are also blogging it up
here
and tweeting away
here.
Whilst this dress makes my heart happy, my boy is leaving me for 7 days.
No phone reception. And working on a big shoot on Jess Hart and Jen Hawkins.
So yes. Yeah no worries at all. Super sadness. Fine today.
XXX