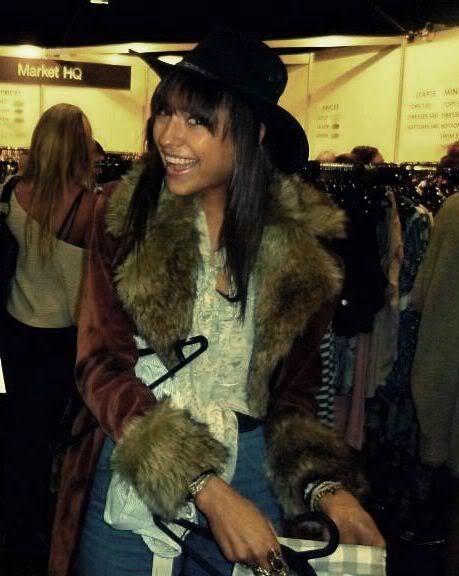 Jacket -
Somdays Lovin' Johnny Guitar Jacket
available on
MARKET HQ
Shirt -
Minkpink Wallflower Blouse
available on
MARKET HQ
Jeans - Vintage Op-Shopped
Ksubi
Jeans
Hat - Aussie Hat from Surfers Paradise
Photo - Thanks to
Vanessa from Flip and Style!
A quick shot fellow blogger Vanessa snapped up of me at Fashion Weekend working for
Market HQ.
I think the word GLEE best describes my face in it...feel free to laugh at me
I think I am asking for it.
Wearing a couple of my recent
Market HQ
purchases...
...utterly OBSESSED with my
Johnny Guitar Jacket
I bought last week.
It's beyond amazing. I have no words.
Very near purchasing the black too.
The fur is even removable.
It's like a genius jacket.
Okay enough.
Hope all is well loves!
XXX