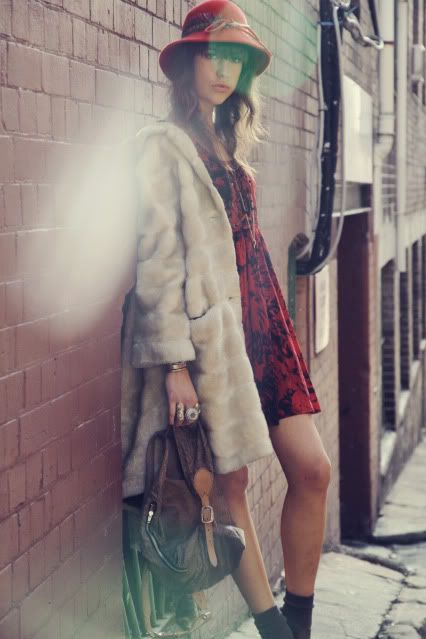 Dress -
MINKPINK Bad Romance
- Available soon!
Coat - Vintage, Market Revival via
Market HQ
Hat - Vintage (thanks Grandma)
Backpack - Vintage
Necklace - Low Luv (Erin Wasson) via
Market HQ
Shoes - Dolce Vita
Images - Taken by Kaycie Smith
One of my friends introduced me to the amazingness of this laneway near my work.
One of the best in Sydney without a doubt...especially come about 4pm.
This dress screams all things Claire Danes a'la Romeo and Juliet
and I fucking love it.
The perfect, easy, but stand-out throw on dress as we face trans-seasonal times.
Going to look amaze over opaques soon too and with a rough boot. yahoo!
Thank god it's Friday.
Happy weekend peeps!
LOVE
XXX