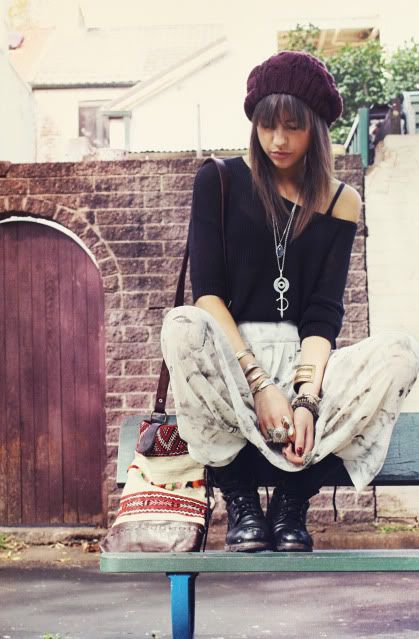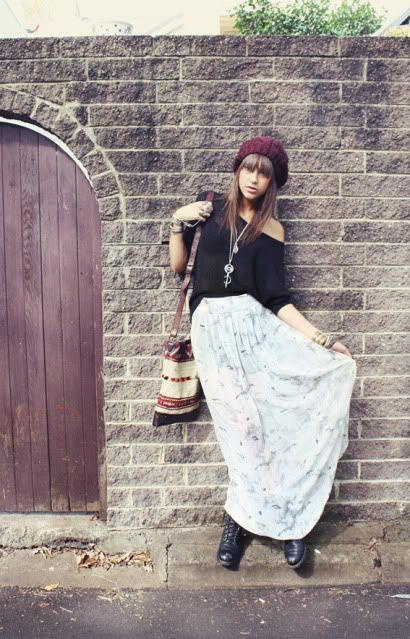 Photography - Kaycie Smith
Skirt -
Evil Twin,
Ashes to Ashes Maxi Skirt
Top -
Staple
Loose Crude Oversized Jumper
Beanie - from
Market HQ
Boots - Vintage
Necklaces -
Low Luv Erin Wasson
Rings and Wrist Junk -
Low Luv
, Vintage, Peruvian, Markets
A glimpse back to Friday's outfit.
Had Kaycie snap these up while we took a quick break from work in the park.
LOVE this jumper, could happily wear it with anything.
And so in love with the print on this sheer maxi skirt.
It's subtle enough, without being too much - perfecto!
Hope you're having great weekends!
Am sitting here nibbling (an entire bag) of edemame and drinking (an entire bottle) of white.
About to head out for some fun - you should do the same!
LOVE
XXX