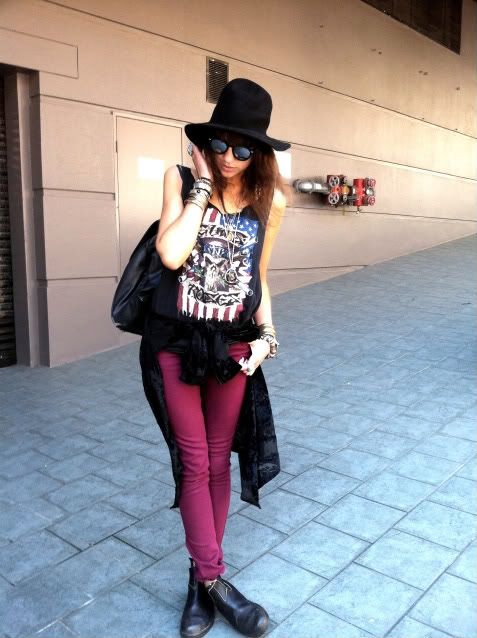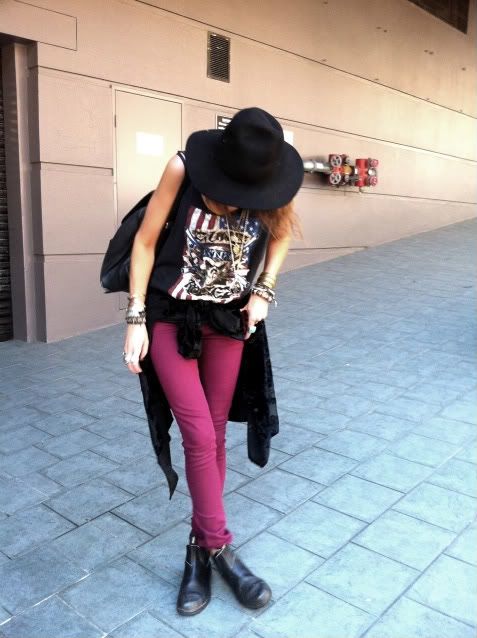 Jeans - Minkpink Runaway Jeans via
Market HQ
Necklace - Market Black Crystal Magic Neckalce via
Market HQ
Tee - Vintage Guns'n'Roses DIY'd
Boots - Vintage Blundstones
Mesh and Velvet Shirt (around waist) - Vintage
Felt Hat - Vintage
Rings and Jewellery - Markets, Peru and Vintgae
Backpack - Vintage Doc Martens
Sunnies - Minkpink Sophomore's via
Market HQ
Decided I need to up my game a little and take more daily outfit posts..
...so here I am in all my berry maroon goodness I keep harping on about.
Sorry about the gaylord shoot setting, out of time these days!
Wearing some of the new vintage I scored from op-shopping back in Adelaide.
Really want to go back and shop up another little storm there soon.
Have a good day yo.
XXX