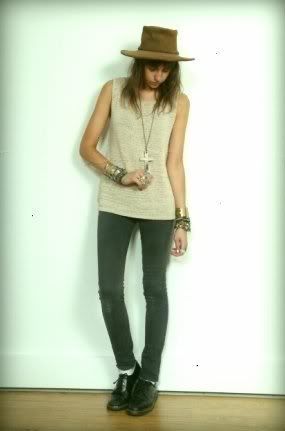 Fur Cross Necklace -
Stencil Jewellery
Top - Vintage
Jeans - Bardot
Hat - Vintage
Bracelets - Vintage and Markets and Seafolly (from
Sunburn
)
Shoes - Vintage Doc Martens
White Socks -
American Apparel
(gifted)
Been a while between outfit posts, I know.
But I had to share this amazing cross fur necklace with you I received
from my friend Emma
who designs for
Stencil Jewellery.
Her pieces are beyond beautiful, and I am little obsessed with the fur-factor going down.
Check out her work on facebook
HERE.
Hope you all had great weekends!
I am now back in Sydney, but had a ball in Adelaide....
...miss my family and friends already.
And all the op-shops of course.
XXX