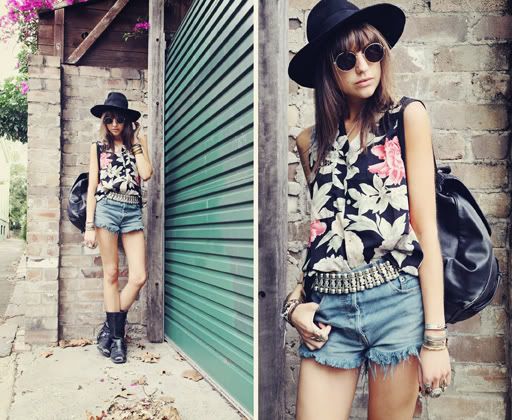 Elisa Day Shirt -
MINKPINK
via
MHQ
Shorts - Vintage Levis DIY'd
Hat - ASOS
Boots - Vintage Biker Mens
Belt - Vintage
Backpack - Vintage Doc Martens
Sunnies -
MINKPINK
STEVIE SHADES via
MHQ
Not one to usually wear a pretty floral...
...but I am obsessed with Minkpink's Elisa Day Print.
To Bel-it-up a little, had to add some Levis, biker leather boots and a hat.
Have this on today...and am in preparation mode for some karaoke tonight with my work pose.
I hope they have their earplugs on hand...things are going to get awkward.
Happy weekend!
XXX