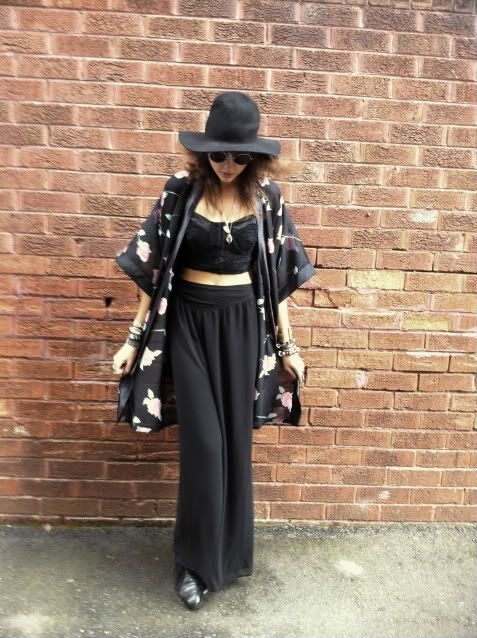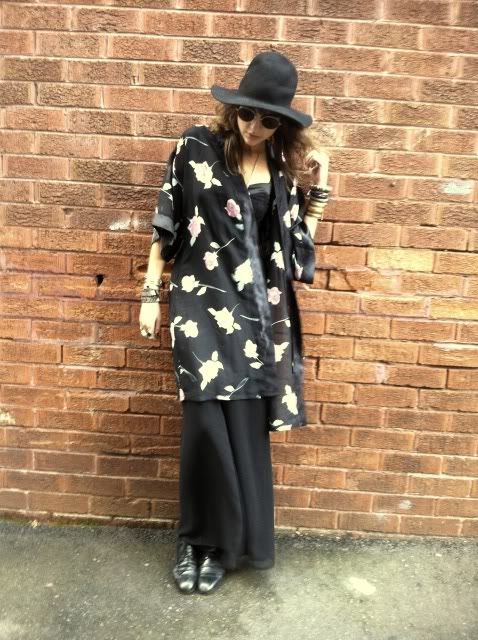 Kimono Cape - Vintage
Hat - Vintage
Wide Leg Pants -
Staple
Shoes - Vintage
Crop - Minkpink
Sunnies - Minkpink Stevie Shades via
Market HQ
Today I am getting my Kimono on...and aren't I loving it.
Bought this bad boy in Adelaide at a Vinnies Store
...so much love, and for only $5.
WINNING!
(pun intended)
Finally realised when my work collegues go out for a smoke, it is the perfect photo op.
So expect more regular outfit posts to come!
Happy Weekend lovers.
The brother is over for the weekend...this means activities all round.
LOVE
XXX