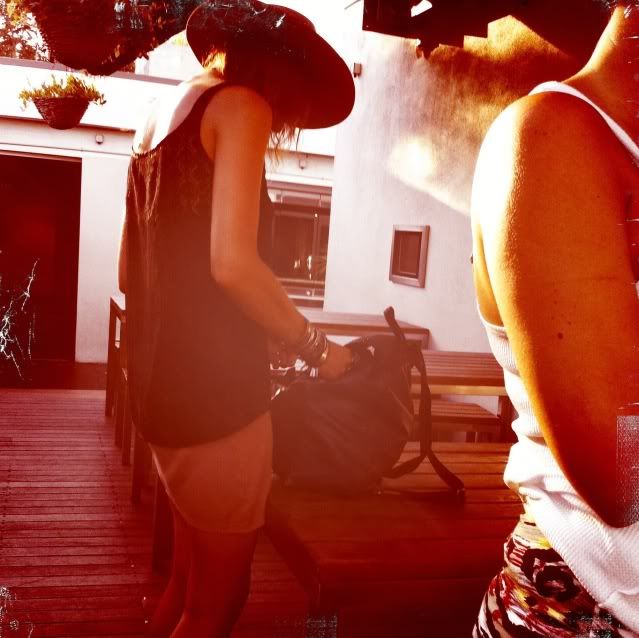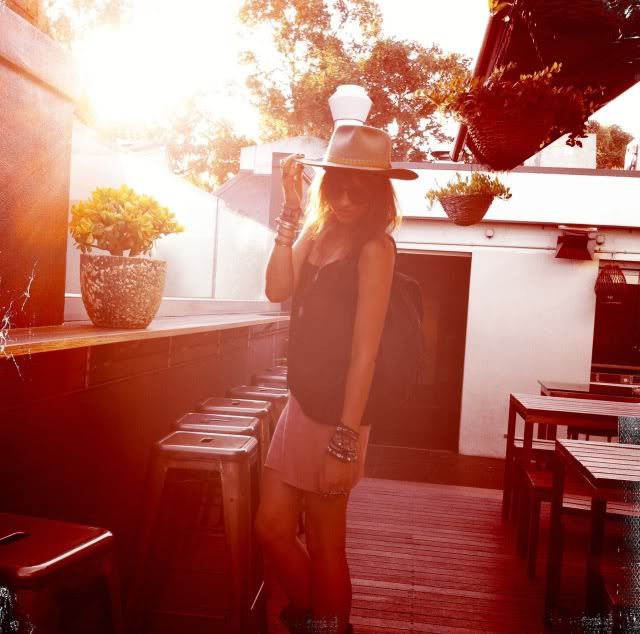 Lace Cami -
Somedays Lovin'
Janie Jones Cami

Knit Skirt -
American Apparel

Hat - Vintage Akubra

Boots - Vintage, Markets

Sunnies -
Minkpink Shades

Ring and Wrist Junk - Various

Backpack - Vintage Doc Martens
Spent yesterday afternoon relaxing on a sun-kissed balcony and sipping on some yummy drinks for my works 6th birthday party.
Was absolutely stunning.
Other than the beach, there was no where else I would have rather of been.
I am so lucky to work with such fun and talented people everyday!
I was recently gifted this gorgeous
Somedays Lovin'
Janie Jones Cami
from the
SL Crew
and I just adore it.
The slight drape back, lace detailing and light, loose fabric makes my heart very happy.
If you want some Janie-Jones action too, the cami is available online
HERE
.
LOVE
XXX