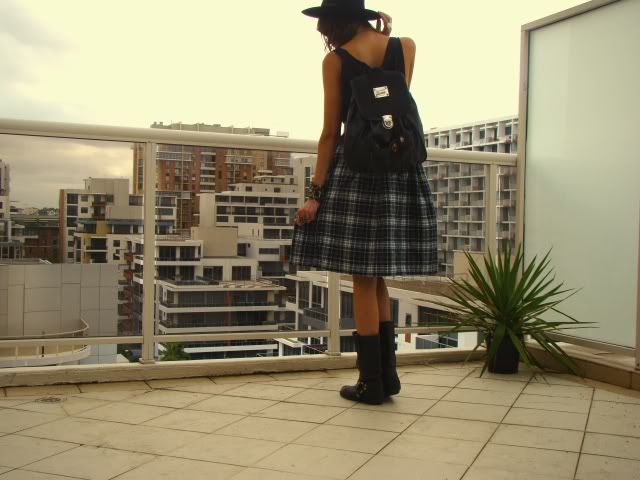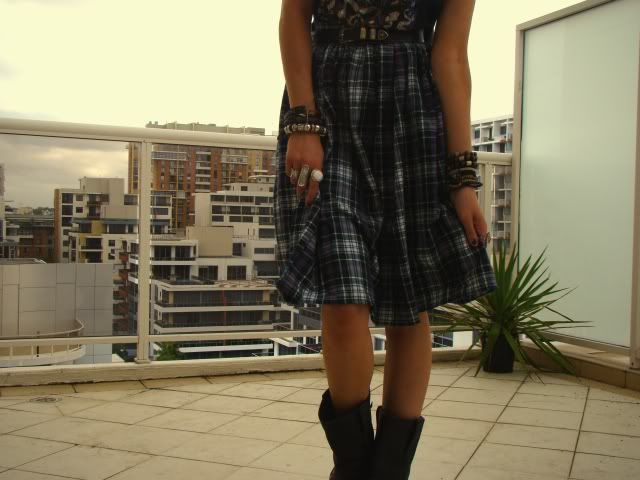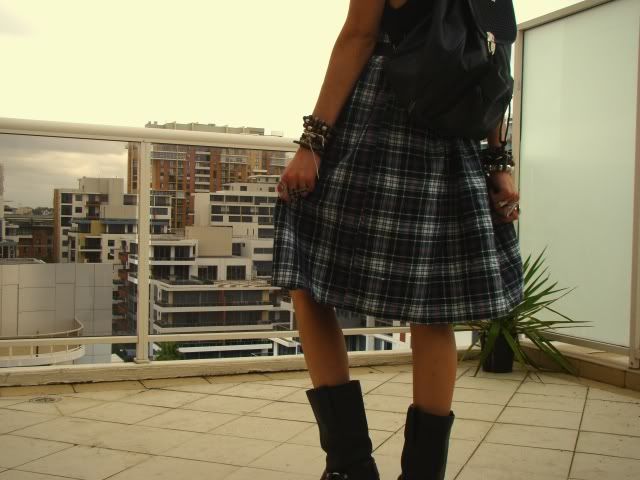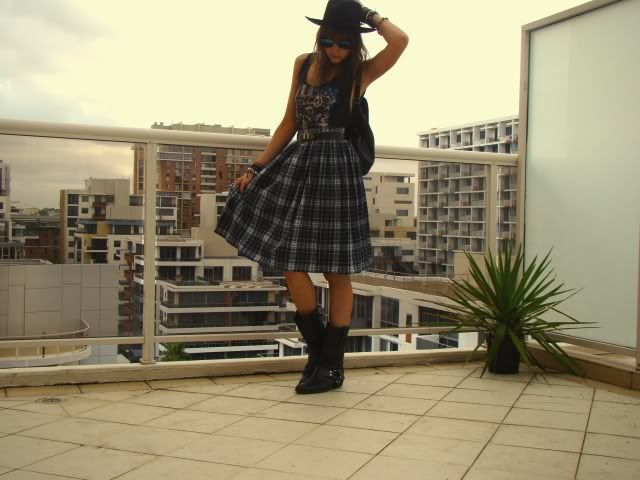 Skirt -
American Apparel
Plaid Skirt
Tee - Guns'N'Roses Vintage
Belt - Vintage
Boots - Vintage
Hat - Vintage
Sunnies -
American Apparel
Vintage
Backpack - Doc Martens Vintage

Necklace - Lover of Peace from MHQ

Not sure where our Sydney Summer is hiding...
..but it needs to sort it's life out ASAP as I have a lot of tanning-time to make up for.
Happy Thursday, almost weekend play time!
Hoping to try out my new snorkeling kit that I bought on a recent K-Mart raping/spending splurge.
That place is the devil, and I love it.
LOVE
XXX