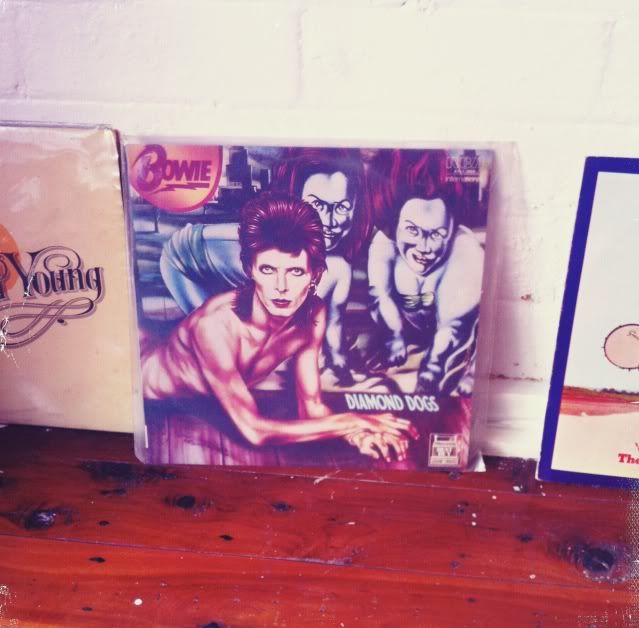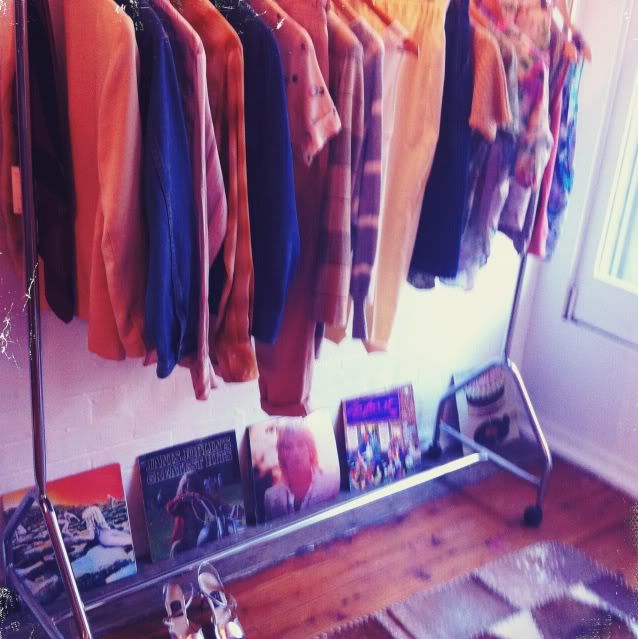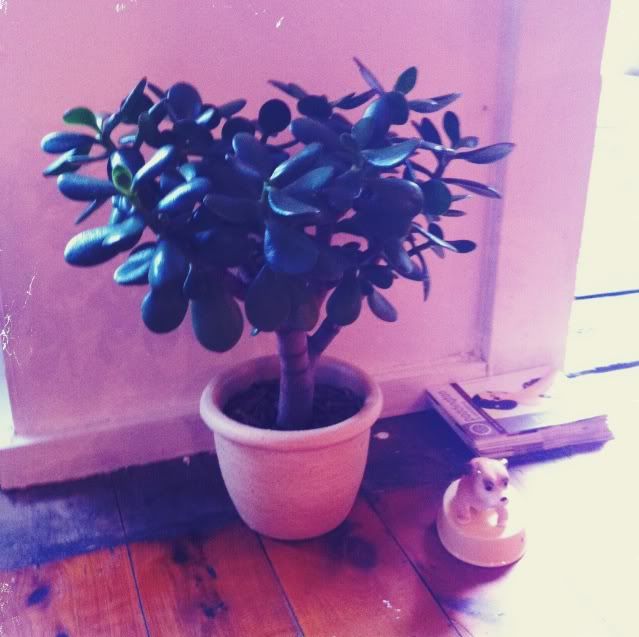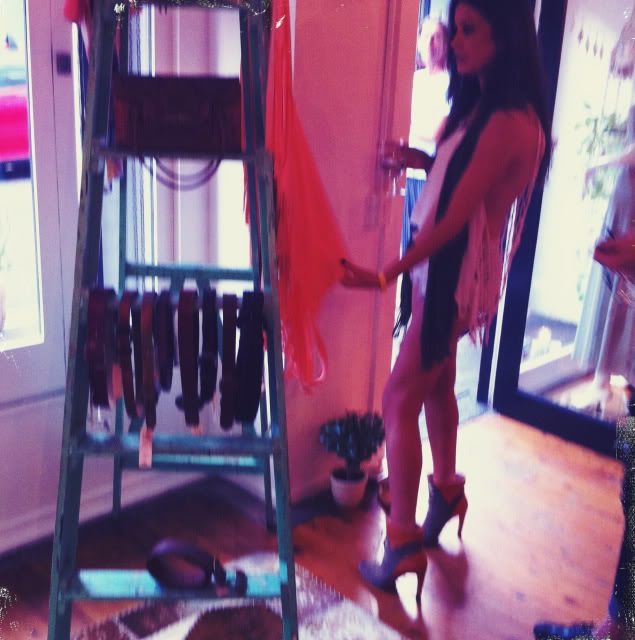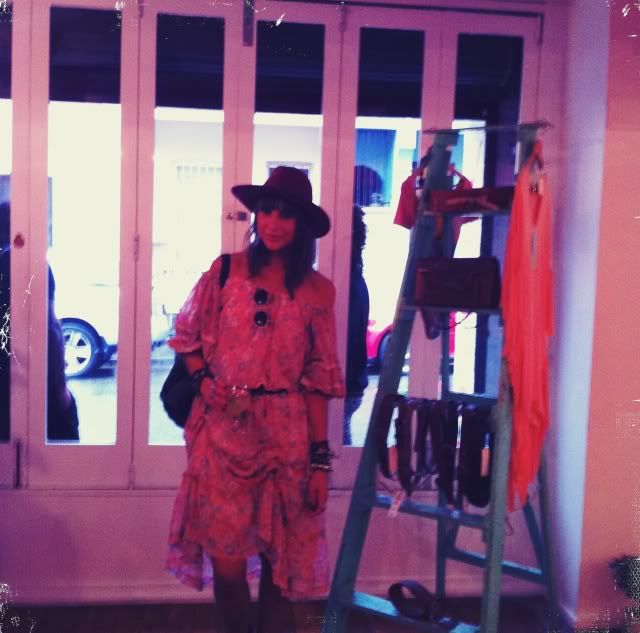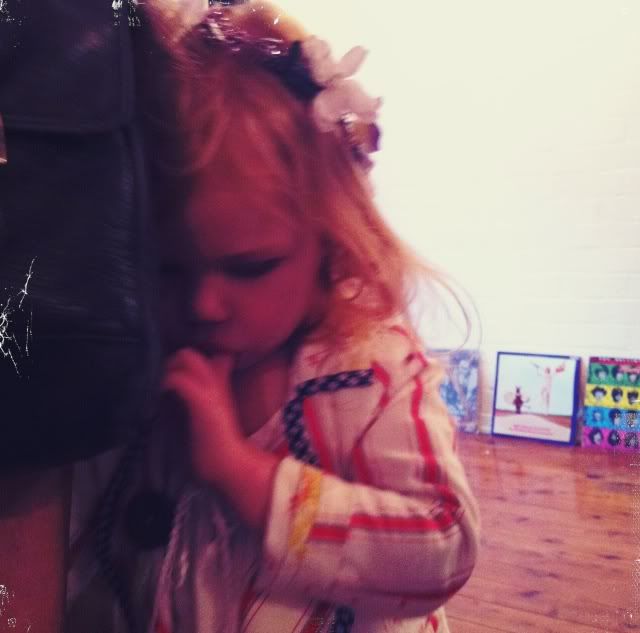 Dress - Vintage
Sunnies -
American Apparel
Vintage
Belt - Vintage
Hat - Vintage
VICTORIOUS....
The name itself wins me over...
...simply for the fact it rhymes with Notorious, one of my favourite Duran Duran songs.
Last night I attended the Victorious Store's 1st Birthday Party.
The store is gorgeous, quirky and based in a cute little Paddington laneway just behind Oxford St.
Decked out with the latest in up-and-coming Australian Designers,
tailored Vintage, and an awesome array of old records and trinkets,
this gem is pure heaven.
Sally the owner, was more than accommodating and happy to have a chat with all of her guests.
I also may have fallen in love with the coolest 3 year old in the world,
her name is Harper and she is more than amazing.
Rocking out in her flower head-piece and tailor made blazer jacket, she has got it going on.
Hope you all had great weekends too!
LOVE
XXX