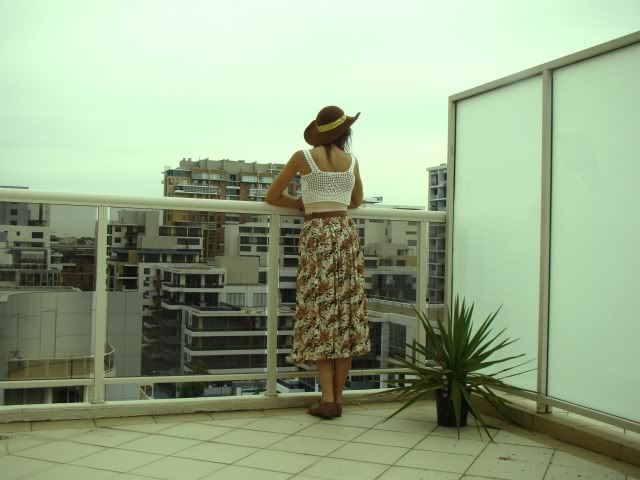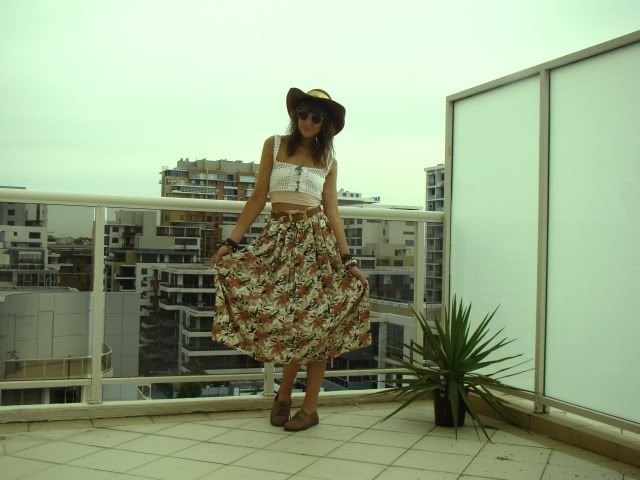 Skirt - Vintage
Minkpink Doll House Crop
, from
Market HQ
Shoes - Mens Vintage
Belt - Vintage
Hat - Vintage
Bandeau - Sportsgirl
Sunnies - American Apparel Vintage
Weird weather is going down these days in Sydney.
Took these snaps quickly this morning as I got ready for work.
Praying for some summer sun to get it on over the next few days.
Prettttty excited about Christmas Day.
Having an orphan's Christmas w a group of friends who are also away from their families.
Think beach and champagne in the morning, then rooftop lunch and continuing to be done.
Winnerrrrr.
Hope you have all had great weeks!
LOVE
XXX