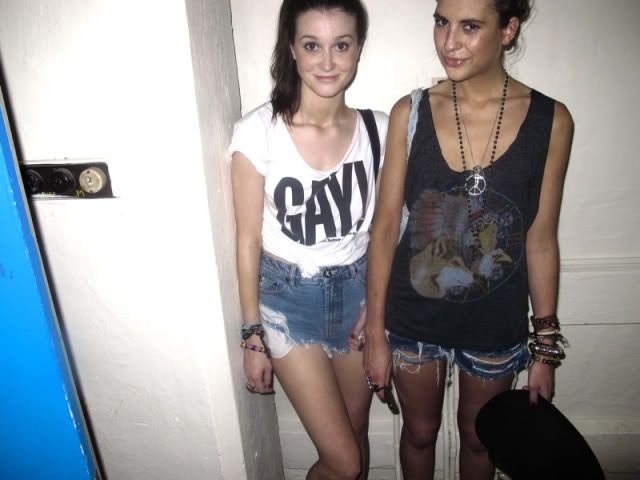 Tee - Customized by me, MINKPINK "Call Of The Wild Tee" from
Market HQ
Shorts - Customized by me, Levi Shorts, Vintage
Hat - Vintage
Boots (not shown) - Doc Martens
A week or two ago I attended a double denim party presented by Vice for Lee Jeans.
Was an awesome, but extremely sweaty night out.
Just today noticed my
photo
on Yvan Rodic's (
Face Hunter
)
visual diary
.
My friend Courtney and I were snapped out in the stairwell attempting to get some air.
I WAS wearing triple denim, but in such extreme heat conditions, all layers must come off.
Really loving the party festive season at the moment!
You only live once I say.
LOVE
XXX