It's my birthday today - yay for me!

Looking forward to dinner out tonight with some of my favourite people.
Walked into work this morning with the most beautiful little set up on my desk.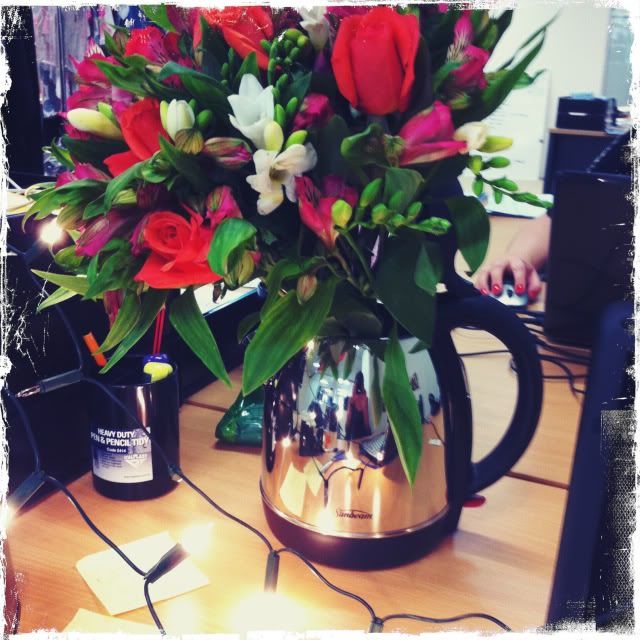 Snakes Alive, fairy lights, beyond beautiful flowers and..
..the famous Antoine Dodson from
THIS
yotube clip.
Couldn't be happier. Feeling very blessed.
As yes...we didn't have a vase, a kettle does the job well though.
Happy Thursday to you all