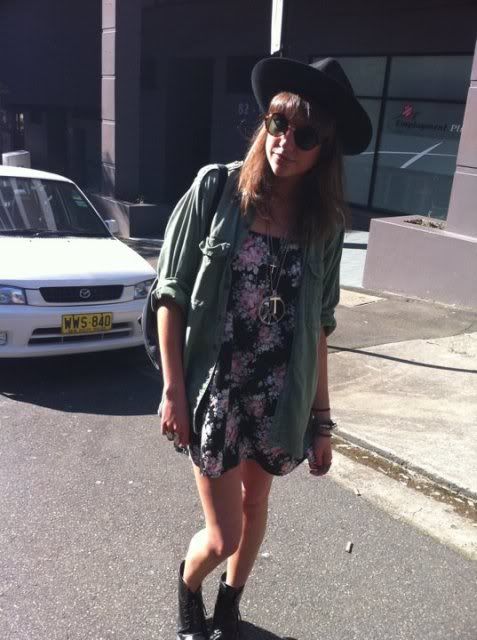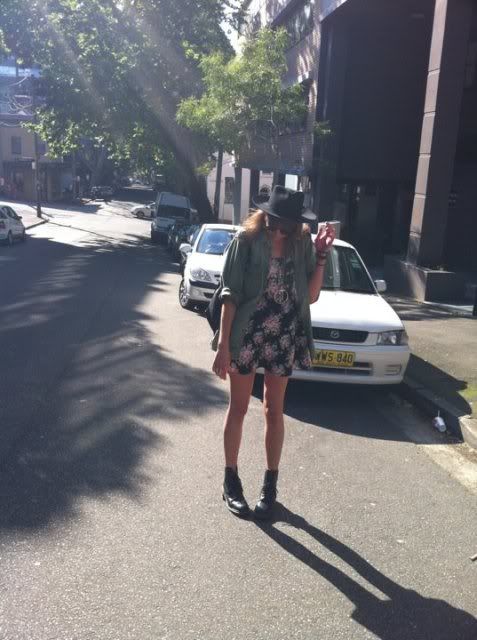 Shirt - Military, Glebe Markets Vintage
Boots - Doc Martens, vintage Ebay
Hat - Vintage, Stole from Vic Bolton
Rocking my floral in the ever so gorgeous
PENNY ANNE
..
Vibing Military with my vintage market shirt find...
Calling on 90's grunge in my Doc's...
..and getting giddy in a vintage Western Cowboy style hat.
Who said you couldn't wear a multitude of trends at once?
Currently battling the cold from hell, just in time for the weekend (asshole).
All rest and no (well, little) play for me this weekend.
Massssive week ahead at work but exciting times to come.
Hope you all have great weekends!