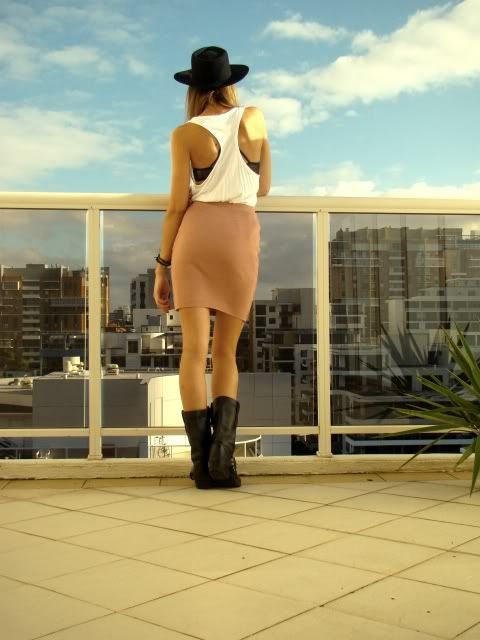 Skirt -
American Apparel
Knit Pencil Skirt

Tank - Stylestalker
Boots - Vintage
Hat - Vintage
Sunnies -
American Apparel
Vintage Range
Bra -
American Apparel
Hanging on my balcony before work first thing in the morning - pure bliss.
Summer is FINALLY here and fuck yes I am excited.
If I am not at work, you will find me outdoors and soaking up every inch of sun out there.
Super pumped on shooting our new campaign for work next week.
Can't share too much more just yet but watch this space!